Summer is in full swing, and the longer days mean busy nights. Quick dinner options are key to limiting time in the kitchen and enlisting the grill means less dishes! This Grilled Teriyaki Salmon recipe is so simple to make, and with just a handful of ingredients you'll add it to the weekly rotation after one bite.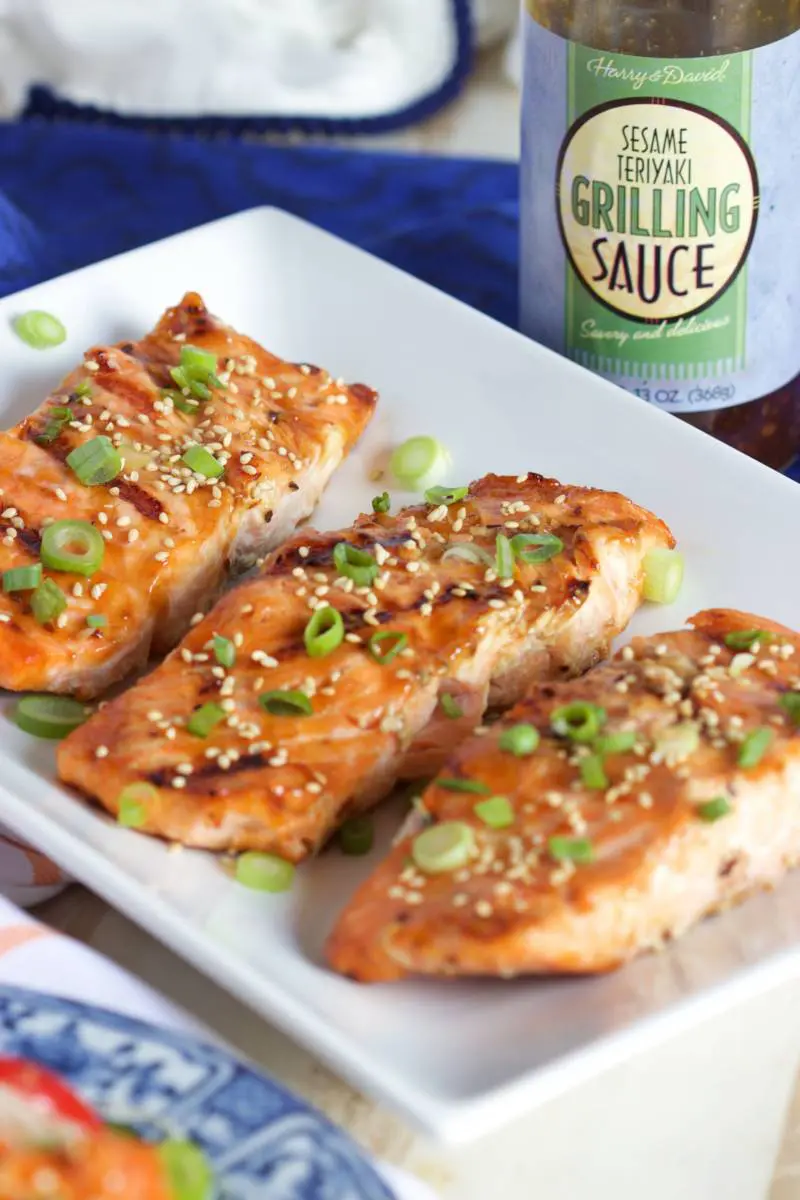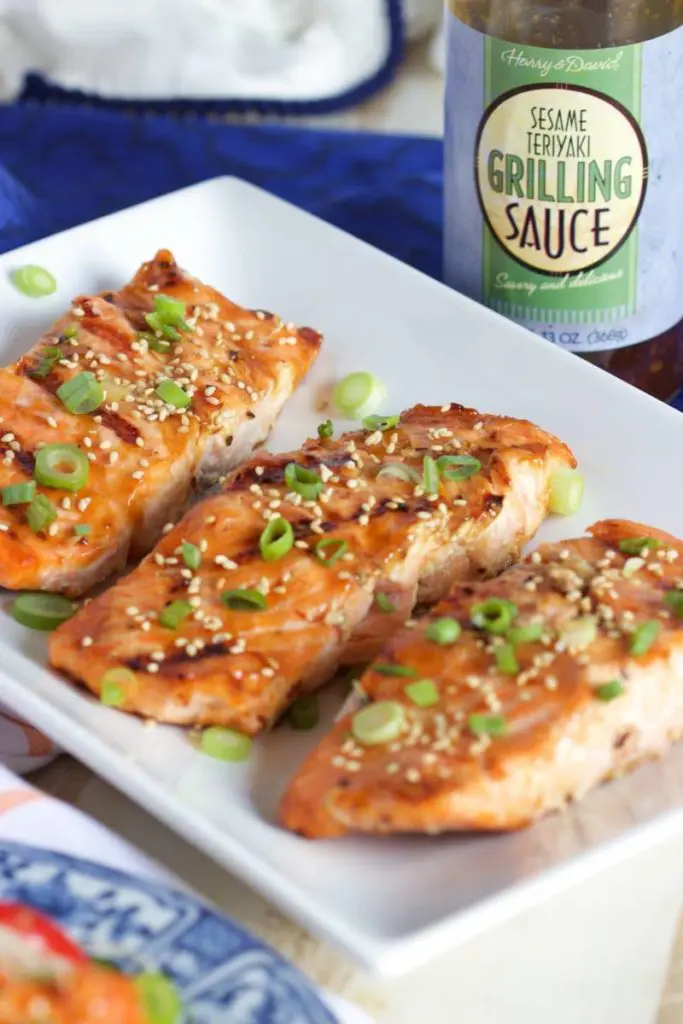 Teriyaki salmon filled with flavor
Thanks to of Kellie Hemmerly, of the Suburban Soapbox, you'll be inspired to grill salmon this summer. Rather than warming up the house with the oven, opt for the grill.
Kelly used the Harry & David Sesame Teriyaki Grilling Sauce which is bursting with flavor, allowing you to cut back on prep time. Simply seasoned salmon is grilled to perfection before being basted with the teriyaki grilling sauce. Serve with a seasonal salad and you have a delicious and easy meal on the table in less than 15 minutes.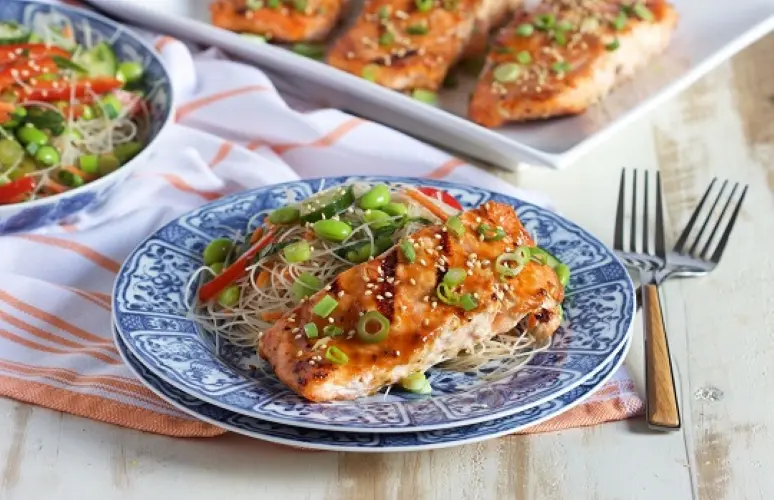 Grilled Teriyaki Salmon Recipe
Ingredients:
1

pound

salmon fillet

(cut into 4 equal portions )

2

tablespoons

olive oil

1

tablespoon

kosher salt

1

tablespoon

sesame seeds

¼

cup

chopped scallions

1

tablespoon

fresh ground pepper

1

cup

Harry & David® Sesame Teriyaki Grilling Sauce
Instructions:
Brush the surface of the salmon with olive oil. Season the salmon with salt and pepper on both sides.

Grill the salmon over medium heat for 2-3 minutes.

Using a spatula, carefully turn the salmon over and grill for an additional 2 minutes.

Brush the salmon with teriyaki grilling sauce and turn, and grill for 1 minute.

Brush to coat the salmon again and turn.

Grill for an additional 1 minutes or until the fish is no longer translucent and flakes easily with a fork.

Transfer to a serving platter, top with sesame seeds and scallions. Serve immediately.