Tender caramelized ribs. A thick, juicy hamburger. Tin foil packets of shrimp and corn on the cob. There truly is nothing better than a plate of freshly charred meat and smoked veggies, hot off the grill. And while summer may be the peak of grilling season (and something most of us can't get enough of during the warmer months), as any good grillmaster knows, those hot flames — and the delicious feasts they help broil up — are truly a year-round passion for many.
A big part of the pastime's charm, whether you're grilling on a sweltering afternoon in July or the coldest winter day deep in December, is that it doesn't take much to master the art of cooking over an open flame. All you really need is a good grill and a few other key essentials.
---

---
Master griller Steven Raichlen, author of the bestsellers The Barbecue! Bible and How to Grill, recommends four basic must-haves for every grillmaster's toolkit: spring-loaded long-handled tongs, a high-quality grill brush, grilling gloves (for when things get a bit too fiery), and a digital meat thermometer. Spice guru Matt Pittman, founder of Meat Church, offers up a similar list, adding only a good sharp meat knife to the "go-to" list.
Luckily, once you've got those basics covered, the mythical grilling universe is yours! There's a galaxy of incredible products out there to further enhance any griller's skillset. Stock up on these goodies yourself or gift them to the grillmaster in your life. No matter if it's a birthday, anniversary, holiday present, or you need a host gift, these grilling gifts are sure to bring even more fire — and flavor — to your loved one's grilling game.
Whether new to the grill game or just in need of an upgrade, this BBQ gift set sports everything you need to man (or woman) your favorite grill, including the basic fork, spatula, basting brush, and tongs. The set caters to grilling more than just meat: there are corn cob holders, too. If you get thirsty while grilling, pop open a cold one with the built-in bottle opener. And clean up will be a breeze with the grill brush and scraper.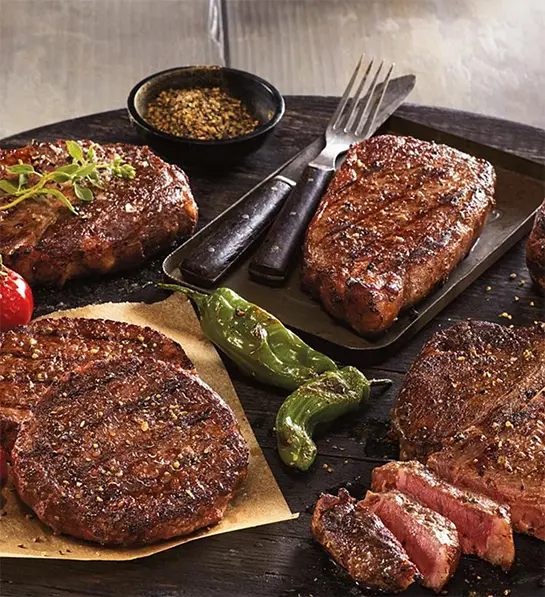 From the most budget-friendly hamburger to out-of-this world filet mignon, every cut of meat tastes best when prepared on a grill. There's just something extra special — and delicious — about that perfect combination of smoky, earthy, savory, salty, and umami flavors that beef, chicken, and pork unveil when cooked over an open flame. Let Harry & David Fine Meats feed that love for the grill with the finest selection of ribeyes, filet mignon, New York strips, and more, each delivered fresh to your door just in time for dinner.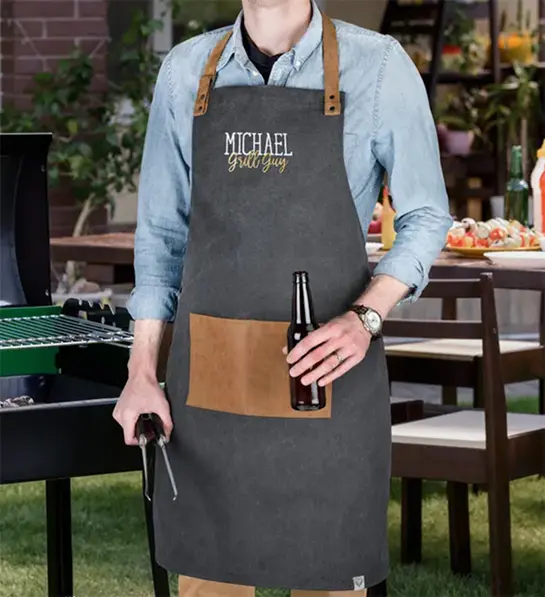 From billowing smoke to dripping sauces to fabric-killing flames, grilling can be a messy business. Help your favorite grillmaster step up to their flames in style with a personalized grill apron. Not the apron type? Customized cutting boards and utensil sets capture the same feel-good vibes (and best grilling wishes) in a gift that will last for years.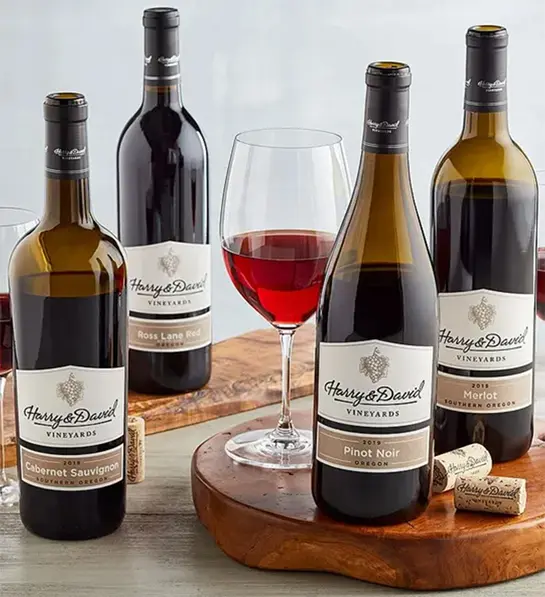 It doesn't matter whether you've got burgers, steak, or ribs on the grill — nothing pairs better with those rich meaty flavors than a good red wine. And with the red wine sampler, you get not one but four bottles to choose from: pinot noir (great with chicken, pork, and lamb), merlot (duck, salmon, tuna), cabernet sauvignon (grilled vegetables), and Ross Lane blend (ribeye, sausage, burgers), each of which adds the perfect spirit to any evening spent around the grill.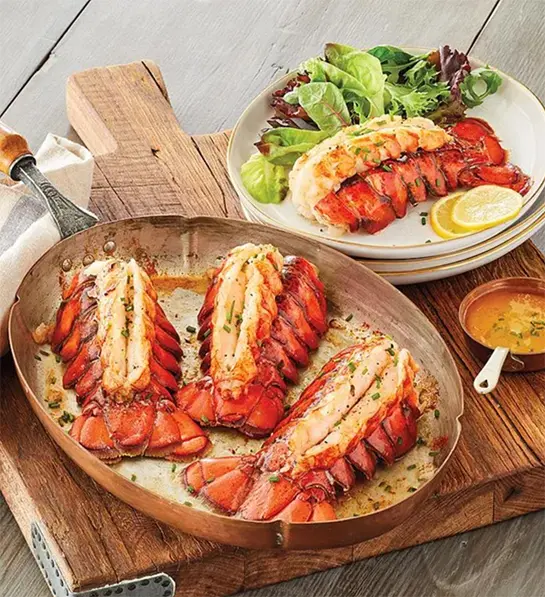 It's easy to focus on "turf" alone when cooking on a grill, but don't be afraid to venture out for some "surf" once in a while as well. Snapper, salmon, sea bass, and tuna are all great cooked over an open flame. Or fire up a few lobster tails for a truly magical flame-kissed meal.
Fuel about a lifetime's worth of incredible meaty meals with a set of 10 different sauces! This sampler comes loaded with everything you need to flavor all your favorite cuts of beef, pork, and chicken. The set includes Apple Whiskey, Honey Chipotle, St. Louis BBQ sauce, and more. Seven more!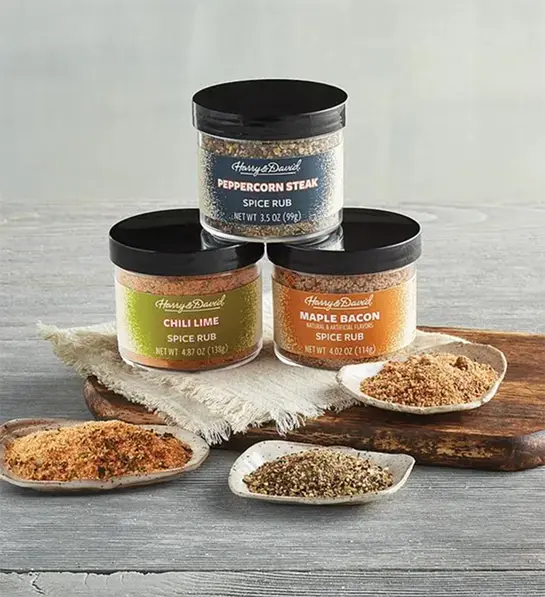 Whether you like your meat sweet, spicy, or peppery, this trio of spices (Peppercorn Steak, Chili Lime, and Maple Bacon) can be used as a dry rub to add immediate flavor to meat before you toss it on the grill or as a wet rub in which you let your meats marinate before grilling. Whatever your strategy, both deliver a potent flavor punch!