Fall entertaining can be filled with delicious appetizers and mouthwatering spreads, and now you can make an even greater impression with juicy, sweet pears cut into stunning works of arts. Chef Tim Keller artfully demonstrates how to cut pears to complete the perfect presentation.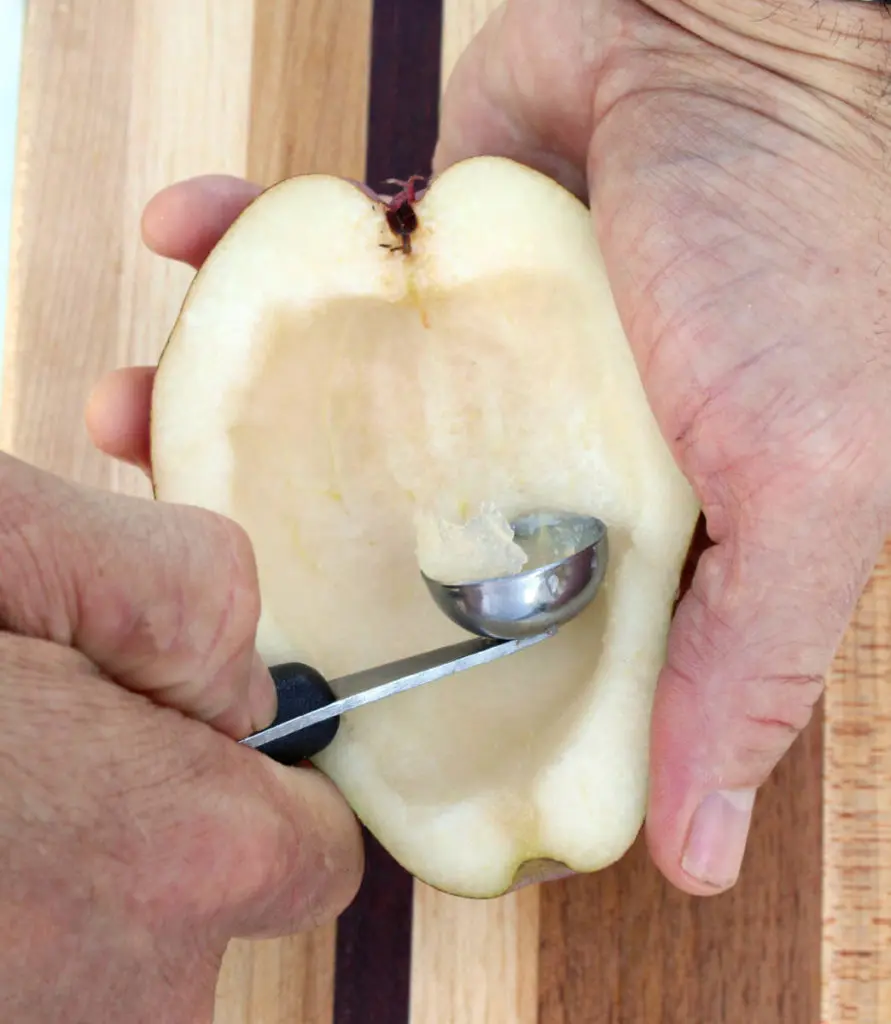 Classic cut
It's the perfect technique for dipping pears into warm peanut butter, chocolate, or caramel. Also, don't be afraid to use them in place of bread or crackers for unique appetizers by topping them with blue cheese, walnuts, and a drip of honey.
This cut allows for the largest possible slices. Slicing two sides of the pear creates six to seven very large slices. You can then cut those slices in half for additional slices.
Core a pear
This is a fabulous technique to create delicious bowls. These pear bowls can hold melon-balled pears, berries, pumpkin seeds, caramel sauce, or just about anything else. Chef Tim has even served soup in them!
Dovetail
This is similar to making a classic swan, but this presentation is much more simple and contemporary. Chef Tim likes to place the pear upright with cascading berries for a more dramatic effect.
Pinwheel cut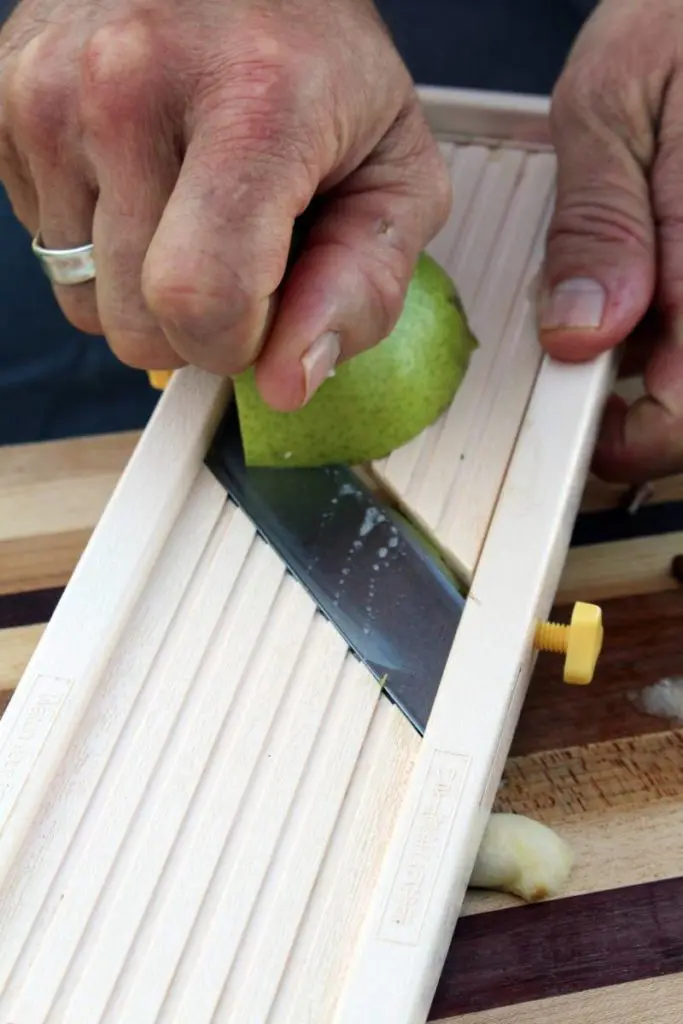 A pinwheel cut is a great slicing technique in which the pears are sliced very thin and arranged in such a way to resemble a pinwheel. This technique lends itself well when making tarte tatin and other "upside down" tarts.
Using a mandolin is a great way to slice and shred evenly. Remember to watch your fingers ? this kitchen tool is very sharp!
Structured mold
Slicing the pear very thin and placing the slices into a coffee cup or ring mold is a great method for filling it with cake, whipped cream, or a salad.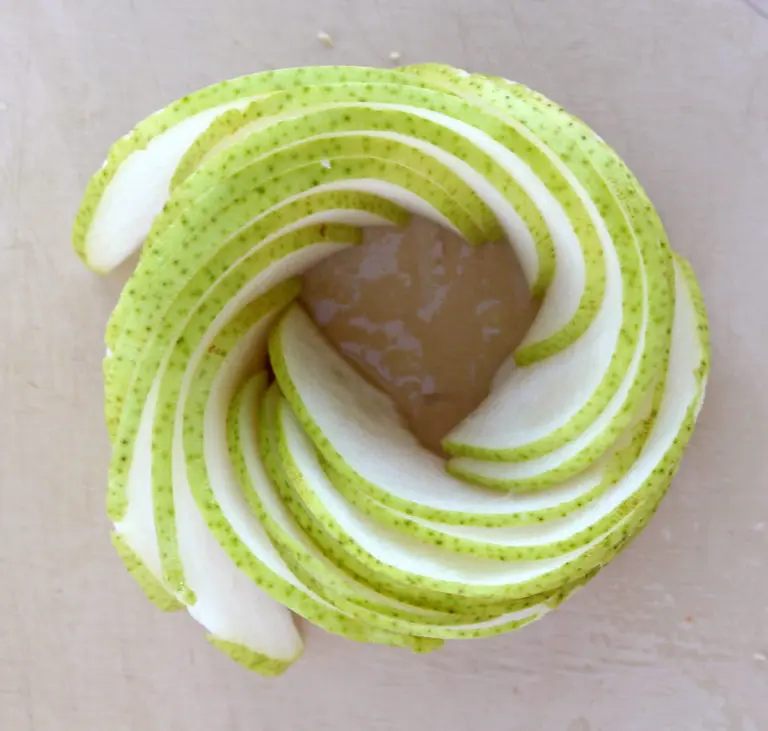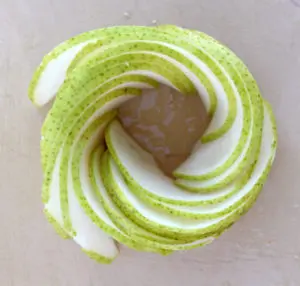 Slightly soften the slices with a bit of lemon juice; this also prevents them from browning. Then arrange them tightly and let the slices sit for at least five minutes to retain the desired shape.
---