Passover is my favorite Jewish holiday, and the reason for that is that wine is an integral part of the ceremonial meal.
There are five different times throughout the Seder (Passover dinner) when we say a prayer over the wine, which leaves plenty of opportunity to bring a variety of bottles to the table (sans the syrupy Concord grape varietals). In addition, the traditional order of dishes served during a Seder, which means order, lends itself to a nice progression of wines, starting with lighter white wines and moving on to heavier reds, all culminating in the most difficult course, at least as far as wine pairing is concerned: dessert. [Note: These wines are not kosher for Passover.]
First courses and Seder plate items: William Hill Chardonnay and Harry & David Pinot Gris
Most Seders start off with matzo ball soup, which is basically chicken noodle soup with matzo balls instead of noodles. Matzo ball soup made from scratch is delicious but it is also quite a time commitment. Feel free to skip a few steps by using a chicken soup mix (discard the noodles if you are observing Passover dietary rules) and making your own matzo balls.
These two wines are a good example of how you can approach the same dish in two different ways. The William Hill Chardonnay is like throwing a blanket of toasted nuts, golden apples, and buttery breakfast pastry right over your palate, with all the flavor from the soup working its way back through the wine after every sip. The wine also accentuates the heartier elements of the soup, such as the stock and carrots, making for a more rich and indulgent experience. This wine is available with the Vintner's Choice Chardonnay Collection, which has a lovely complement of items to lay out for pre-Seder snacks and bites. Just make sure you substitute matzo for the crackers.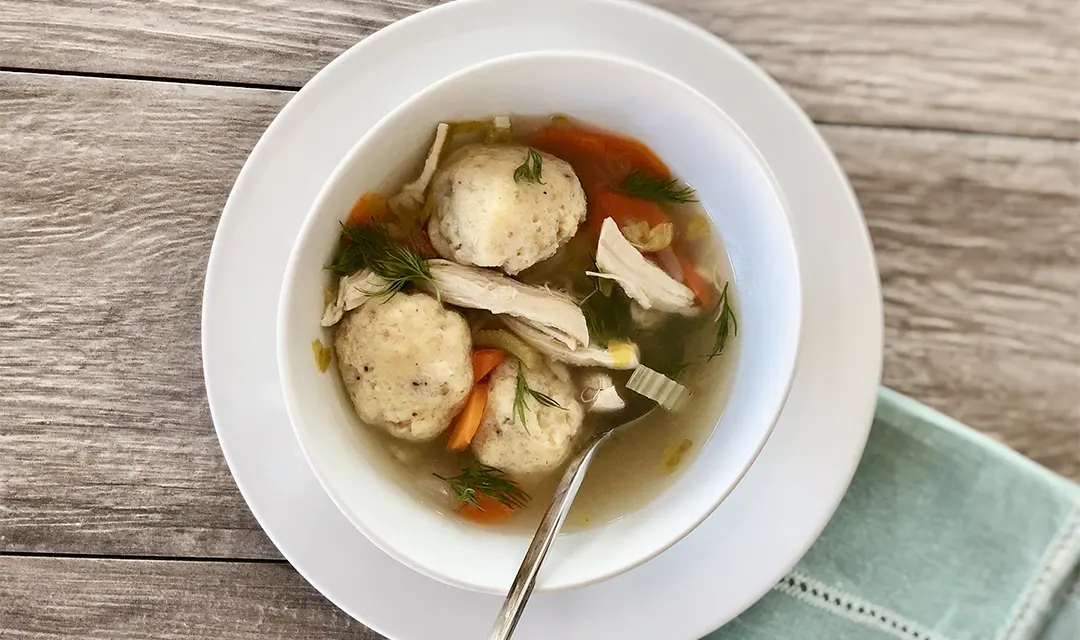 The Harry & David Pinot Gris is an entirely different Passover wine pairing experience. The crisp acidity of the wine shoots its way through the hearty flavors of the soup like a laser beam, priming your taste buds for another sip after every bite.
Feel free to stick with this wine through the gefilte fish, Seder plate egg, and bitter herbs (parsley and salt water), as its minerality and neutral fruit flavors integrate surprisingly well with these notoriously difficult foods to pair with.
It's time to go back to the Chardonnay for the charoset, which represents the mortar used by the Hebrews during their enslavement in Egypt. Depending on your family's recipe, charoset is some combination of apples (sometimes pears) and chopped walnuts or assorted nuts soaked in Manischewitz wine. The wine brings more apples and baking spice to the already lively flavor profile of the charoset, making for a real crowd pleaser of a pairing.
Make sure to go back to the charoset with the red wines later in the meal. The apples and pears have soaked up more of the wine at that point, creating an inviting pairing with just about any red you could have open on the table.
Mains, sides, and the rest of the Seder plate: Harry & David Pinot Noir Reserve and Louis Martini Cabernet Sauvignon
The centerpiece of most traditional Passover dinners is brisket, accompanied by either roasted chicken or turkey. Salmon has also recently become a popular option at the table.
In terms of pairing, look for wines with flavor profiles that are friendly to a wide range of foods. While the Louis Martini Cabernet Sauvignon is a full-bodied red with a good amount of oak aging and ripe fruit-driven flavors, it is also surprisingly approachable, with a welcoming texture, ripe notes of red fruits, and a soft vanilla-tinged, oak-spiced finish. This wine is a near-perfect pairing with a dry-rub beef brisket, as the oaky finish and seasoning of the dry rub creates a nice back and forth of fruit and meatiness on your palate.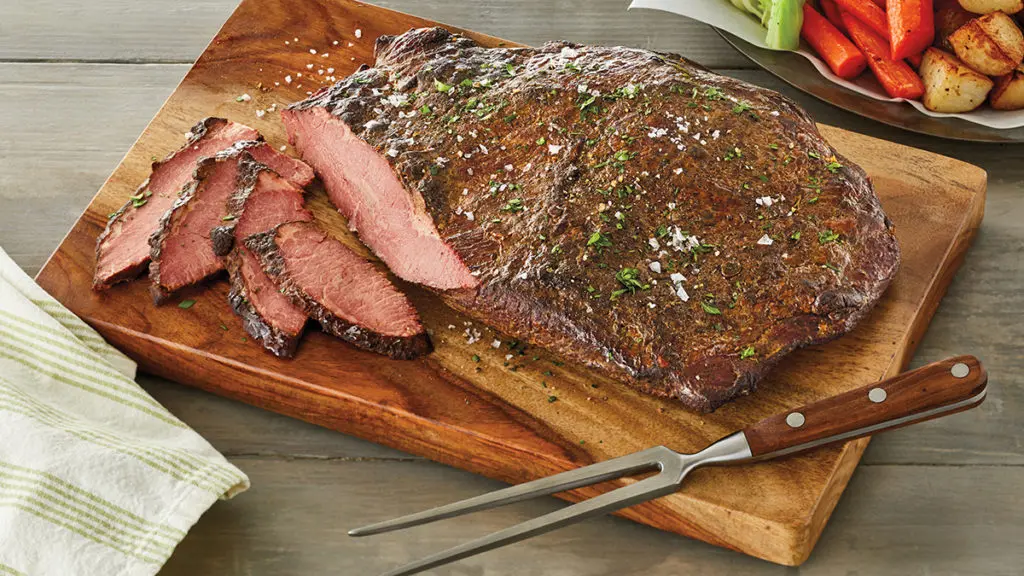 Thankfully, this wine is not that heavy, so it will not overpower the chicken, turkey, or variety of sides on the table. If you plan on doing turkey, go with one that's naturally smoked, as its bolder, smoky flavors are a natural match with this wine's oaky flavor profile.
The Harry & David Pinot Noir Reserve is a perfect complement to the Louis Martini, bringing just as much complex flavor but in a medium-bodied, higher-acid package. While still suitable to drink with the brisket, this wine really shines when paired with wild salmon filets and some classic Passover sides, such as Brussels sprouts.
Harry & David's rainbow carrots with lemon butter sauce provide a real kick to the mid-palate of this wine, with the lemon butter and vanilla from the oak making for quite a pleasant finish. Another standout pairing for me was the gruyère and garlic red mashed potatoes. Garlic can be a surprisingly tricky ingredient to pair with, with many wines either overpowering or clashing with it. This pinot noir, however, manages to temper the garlic without completely washing it away.
---
---
As for dessert, nothing says Passover more than a flourless chocolate cake (or flourless anything for that matter). And while the pinot noir is the better pairing option than the cabernet, I also recommend saving a little of the chardonnay from earlier, as it brings some vanilla and apple flavors to the experience that are most welcome in the middle of all that chocolate.