If the name "Maewyn Succat" doesn't ring a bell, then maybe you know him by his more commonly referred to name — St. Patrick, the priest who brought Christianity to Ireland. The celebration of Ireland's patron saint dates to 10th-century Catholicism. Today, St. Patrick's Day food is synonymous with celebrating Irish culture, and solidarity, by proudly displaying, eating, and imbibing all things green!
The color green is a symbol of the lush landscape of Ireland — or "The Emerald Isle," as the country is known. Breaking out your green duds and hunting for shamrocks during your countdown to the first day of spring (which this year is March 20) is a great way to celebrate St Patrick's Day, but "eating green" is a surefire way to usher in a healthful new season. Celebratory possibilities (besides green beer!) await in over a dozen ideas to enjoy vibrant produce, hearty meals, and St. Patrick's Day food.
Avocado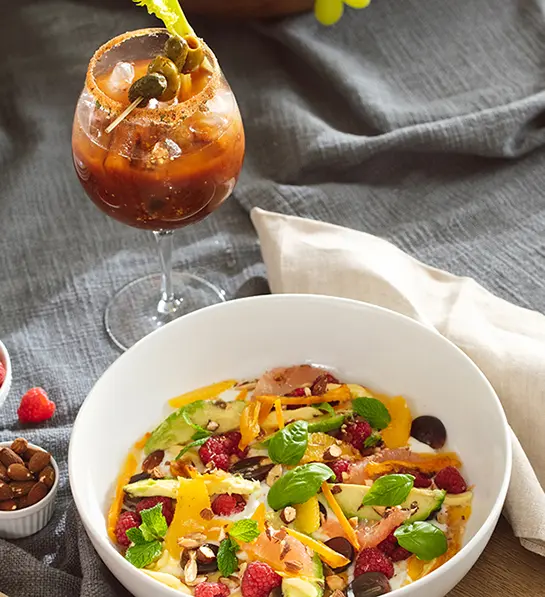 Smashed avocado on toast was first made famous in Australia. But this nutrient-rich green fruit gets a touch of the Irish when paired with a super-thick Wolferman's English muffin, soft-boiled egg, flaky sea salt, and fresh lime juice for a smashing breakfast — that's no blarney! Or slice a whole avocado for Iron Chef Geoffrey Zakarian's "Greek Sunday Morning" — an elevated yogurt parfait of rich Greek yogurt, dried fruits, almonds, ripe avocado, seedless grapes, and citrus that hits the sweet spot.
Granny Smith Apples
Granny Smith apples contain fiber and phytonutrients — naturally occurring compounds in fruits and veggies that keep us healthy — and have a refreshing tart-sweet flavor. These beauties are covered in Belgian dark chocolate and have a festive touch of sprinkles or dark green milk chocolate gems. Or go for a heat-sweet combo: hand-dipped chocolate-covered jalapeños. They're delicious…and daring!
Green Beans
Usher in spring by whipping up a batch of pasta primavera — the Italian word for "spring" — with a bevy of seasonal produce and whole wheat spaghetti. Folate and fiber-rich green beans, green zucchini, and fresh green basil leaves offer a depth of flavor, color, and aroma that make this spring dish so satisfying without feeling heavy.
Herbs
Get your green on fast and create an easy yogurt dip filled with finely chopped fresh dill, cilantro, parsley, and mint. Surround it with freshly cut vegetables — broccoli florets, cucumbers, lightly steamed string beans, celery, raw snow peas — for a healthy, yummy crudité.
Leafy Greens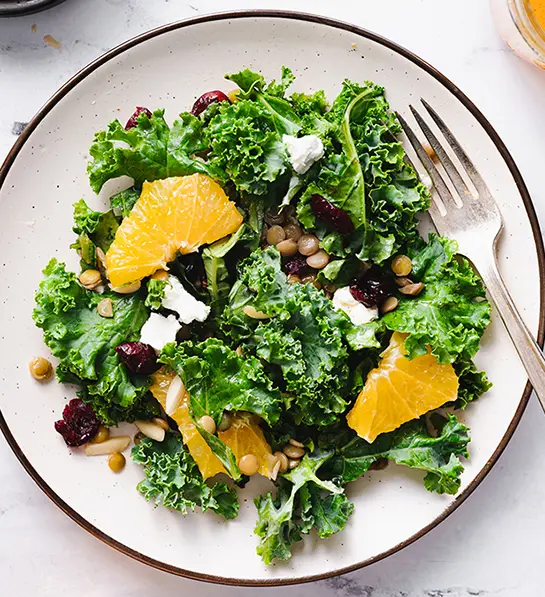 Leafy greens are a perfect canvas for a bowl full of flavor, textures, and a leprechaun's rainbow of colors. We love a crisp kale salad with sweet HoneyBell oranges and slivered almonds for crunch, and strawberry salad of baby greens and green beans with a pop of maple nut clusters. The possibilities to making a salad are endless, and the micronutrients — vitamins and minerals — are a "pot o' gold" for good health!
For dinner, pair your St. Patrick's Day food with a comforting bowl of broccoli cheddar soup for a savory blend of spices, herbs, and veggies.
Mint
Beer reigns supreme in Ireland, and in stateside celebrations, too. But a beautiful green cocktail is in your sights with this effortless drink that has Irish whiskey, crème de menthe, and cream with fresh mint sprigs. It's a minty, cool, and creamy treat to include in your St. Patrick's Day party plans. Sláinte!
Olives & Spreads
Garlic-stuffed green olives bring the colorful zing of spring and robust flavor to meat and cheese boards. (And we love to eat them for a snack!) Include them and versatile spreads as part of your St. Patrick's Day food, too. Pair artichoke pesto with your favorite pasta, or create a dazzling, savory appetizer of puff pastry pinwheels.
Parsley
Joe Flamm's Irish grandmother, Rose, and Italian grandmother, Mary, inspired his Chicago restaurant Rose Mary in Chicago. And his shellfish pasta, finished in white wine and butter, is a winning, balanced, and beautiful dish that brings together the best of both worlds, too: The rich shellfish gets a punch of bright herby flavor from freshly chopped parsley.
Peas & Snap Peas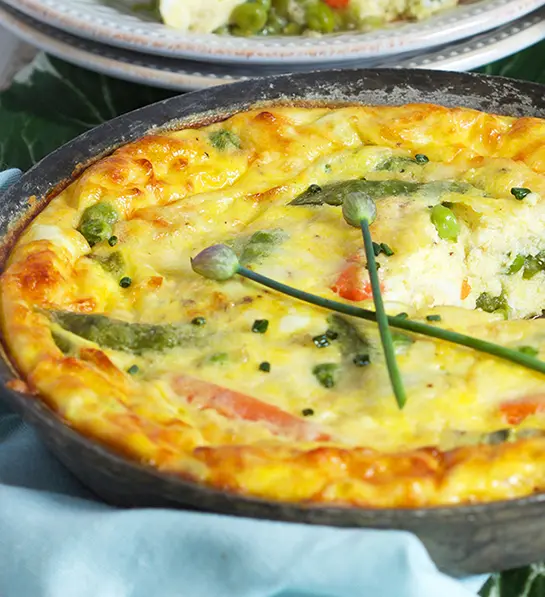 One of spring's first veggies to sprout are peas and snap peas (also called sugar snap peas). These sweet and crisp-tender gems are delightful on the brunch table, baked into a Cheesy Snap Pea and Bacon Frittata, or in this creamy snap pea rendition of a St. Paddy's Day feast side dish that can be at your door in a snap.
Spinach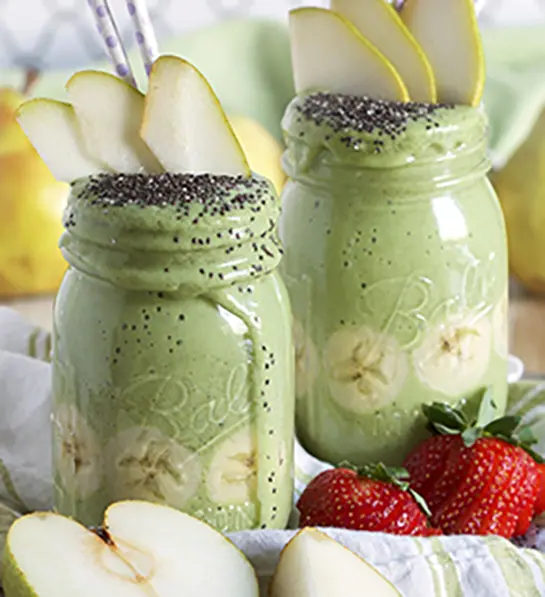 Iron-rich spinach lends its color and earthy flavor to a Pear Ginger Green Smoothie. Smoothies lighten up your breakfast routine, and whole, unprocessed ingredients, such as ginger and fresh pears, fill your senses with woodsy, sweet, and floral aromas to wake you up. When you've returned from your rabble-rousing, set your "smiling eyes" on dinner. This quick preparation of wild salmon — Ireland's most popular fish — sits on a bed of a leafy green spinach sauce that's McCreamy and McDreamy.
Zucchini
Green, orange, and white are the colors on the Irish flag. (Did you know the flag has a name? It's Bratach na hÉireann.) Two centuries ago, green was the color of Irish Catholics who rebelled against Protestant England — represented by orange — and white symbolizes the eventual peace between them. Zucchini and carrots come together in a savory muffin in an ode to Ireland's solidarity. Pro tip: Zucchini is a water-rich veggie, so, after grating it, squeeze the excess water out in a paper towel before adding it to the batter to ensure flavorful, fluffy muffins.