This time, when fall fades into winter, is like a seesaw: The weather and daylight go down, while the excitement of family gatherings and religious holidays swings up.
And we're all especially antsy about the holidays this year — not just the kids — after those Zoom get-togethers with a screenful of far-flung family. While those were helpful — hey, any port in a storm — they were no substitute for the real thing.
So how are people channeling their excitement into preparing for the holidays this year? While everyone has different plans, one thing is clear: It's family, family, family.
Loving the holidays with song
Actor and singer Melissa Errico — you may recognize her from a little show called Billions — is all about family, especially at this time of year. "My mother used to call around our neighbors on Long Island and see who had a piano and if they might be home later. That's all she said!" she recalls, laughing. "My dad and I, and my brother — with my mom on hand as stage manager — would go door to door, and basically barge in … and sing songs in your living room!"
Errico is delighted she can celebrate with her parents again this year, and she's already planning for her family gathering. "I'm really looking forward to getting our Christmas tree this year. It feels like such a symbol of hope, and a return to normal," she explains. "I know things aren't really normal but it feels closer now, and the peaceful glow of those lights in the living room is really going to hit my heart, I know it!"
Fun with excited toddlers
Family is also central to any celebration for Dzung Lewis, the host of Honeysuckle, a food and lifestyle YouTube channel, and she agrees that this year the holidays will be extra special. "I'm looking forward to celebrating with my toddlers, who are now old enough to be really excited about everything the season has to offer," she says from her home in Northern California, "like the spectacle of twinkling lights on neighbors' houses, jolly Christmas songs, baking, and of course all of the holiday decor."
Lewis starts the run-in to the holidays with a poignant connection to family past and present. "We have a tradition of putting up the Christmas tree on my dad's birthday — he's no longer with us — at the end of November, and it gives us a way to remember and celebrate the season."
---
---
Holidays in a new home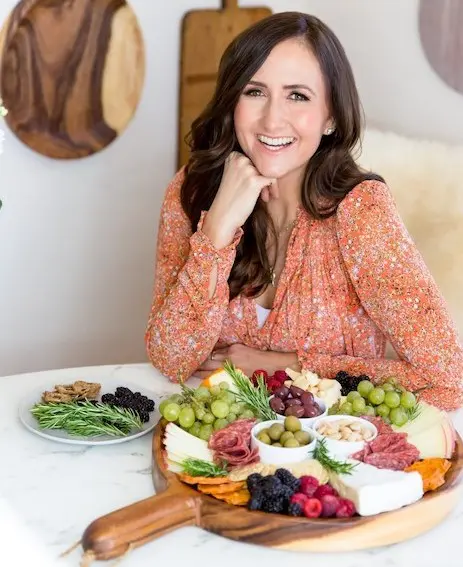 Meg Quinn is the creator of the Cheese Board Deck, a pack of 50 oversize cards with new recipes to try. To switch up your entertaining repertoire, you just grab a card to get interesting ingredient combos and tips for styling savory and sweet spreads.
Of course, the holiday season is a busy time of year for Quinn. But it's not all work: She can't wait to start celebrating Christmas with her partner in their new home.
"We just hung a fall wreath on our door," she says, "and it got me so excited for putting up a tree, creating holiday tablescapes, and entertaining our small family and close friends this season!"
It's probably no surprise what she plans to serve. "Cheese boards are my go-tos for hosting, so I love getting creative and incorporating a spread into my tablescapes with seasonal produce, themed accessories, and color-coordinated foliage and flowers."
Telling traditional tales
Jonathan Kruk has been a full-time master storyteller for more than 30 years. He started when he was 18, telling stories to his then 5-year-old brother. Kruk is based in New York's Hudson Valley, and he performs in libraries, at community events, in schools, and at historic sites. Locally, he is renowned for his Legend of Sleepy Hollow performances every fall. He loves that work, but he admits that each winter he can't wait to share Charles Dickens' Christmas Carol with school kids and adults.
"I look forward to getting people into the Christmas spirit," Kruk says."Having to shop, having social obligations, even having to have a cheery face can haunt us. I try breaking through the humbug feelings to fill people with hope."
Kruk tells a range of other holiday stories, from "The Hanukah Bear" to "Santa on the Hudson" and "The Lonely Little Tree," as well as solstice tales.
Family food with a Moroccan twist
Actor-comedian-writer Josh Hyman will readily admit that the holiday tradition he looks forward to the most is a little unusual. "Late-Night Couscous" is something my family has done for years when we're all together, no matter what the holiday. We'll all be gathered at one house, a cousin, aunt, or my parents. Then, after already eating all day, whoever is still awake later in the night, when we're all sitting around watching TV, someone calls out, 'Late-Night Couscous!' and we all hit the fridge.
"Since we're of Jewish Moroccan heritage, Moroccan chicken couscous is a big dish for all holidays (it's so good!), hence the name of the fun. But we don't only go in for the cous—we devour whatever is in the fridge. That could be my mother's brisket, or potato latkes on Hanukkah, my wife's challah, or the classic Thanksgiving trimmings. No food is safe from obliteration."
Another favorite he can't wait for? The stuffing his wife, Shayne, makes: "Her addition to Turkey Day is a chorizo and cornbread stuffing that I salivate over as soon as Labor Day passes."
German holiday baking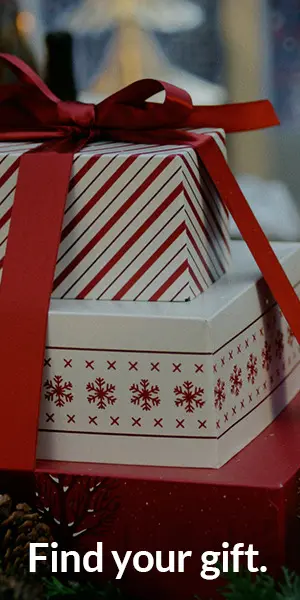 Just mention Christmas baking to Kirsten Atchison, and she beams. "It's a big season for baking in Germany, and you have to be ready for it," she explains. Atchison grew up in Germany then moved to Massachusetts, where she taught German at the Goethe-Institut Boston. She couldn't find the types of bread and cakes she loved, so she learned how to bake them herself.
Now she has relocated back to Bleckede in Germany and works translating U.S. and U.K. documentaries for German audiences. Her second "job"? Busily preparing for Christmas. In fact, she says much of the traditional German holiday baking is connected to the Christian season of Advent, a time of preparation for celebrating the birth of Christ on Christmas Day.
"Every Sunday in Advent we get together with friends and family," Atchison says. "We light candles on the Advent wreath, and we share cookies and special cakes."
One of those traditional cakes is stollen. "You have to make it early so all the flavors can develop," she explains. Stollen is a rich, buttery yeast dough mixed with finely chopped almonds, currants, citrus peel, and a slug of rum. Oh, and it's doused in butter. Atchison says the recipe dates to Medieval times — indeed, it has evolved over the years to feature whatever ingredients were highly prized at the time.
"It started out as a bread and then with time developed into this rich, cakelike version," Atchison explains. "But the shape and the fact that it is yeast dough still remind us that it really used to be bread. Also the way it's thinly sliced — and some people, like my mum, put butter on it."
She loves to bake mini stollen loaves to give to friends. "It's special, because most people don't bother baking stollen," she says, since supermarkets and bakeries stock them now.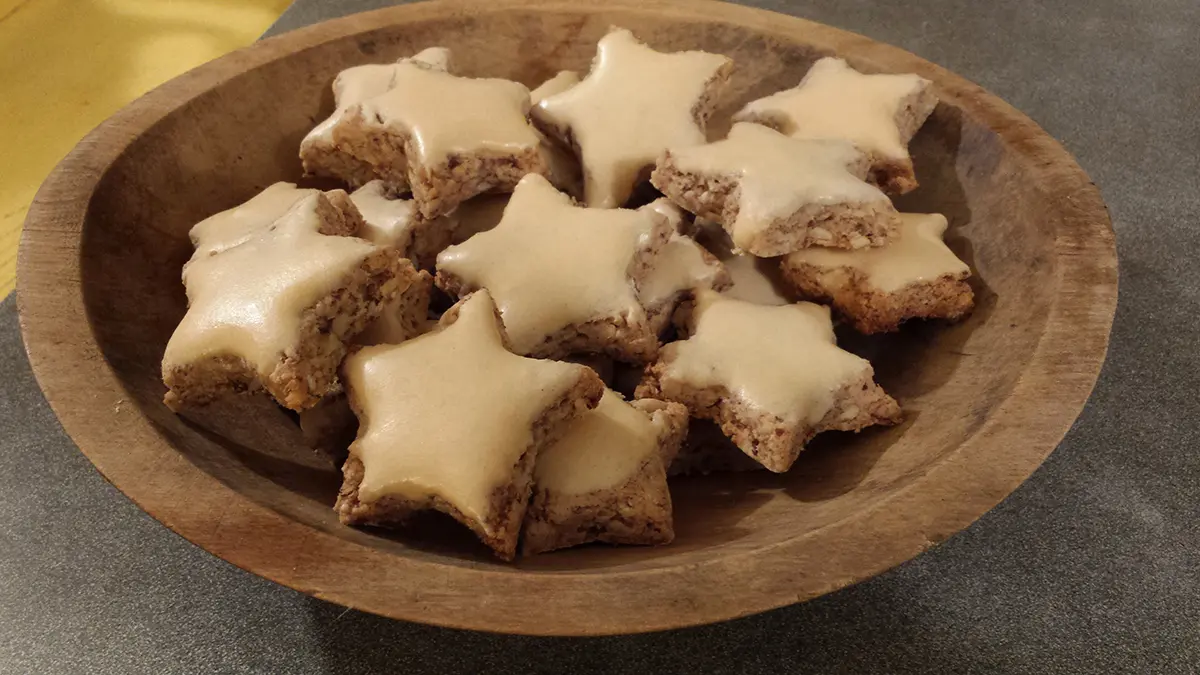 As for holiday cookies, the range is vast. Some recipes require oblaten, a wafer base that is sold in a variety of sizes and shapes leading up to Christmas.
Another highlight of the season? Germany's famous Christmas markets. "We are really looking forward to them this year especially," Atchison says, noting that the markets had been canceled because of COVID-19. The colorful, lively markets feature all sorts of foods, and Atchison says the mulled wine and waffles are two of her favorites, bringing her right into the spirit of Christmas.