Alice Lewis waits no time to get into the holiday spirit, following the turkey, stuffing, and pumpkin pie.
"We always fly back from visiting my family in Chicago on the Saturday after Thanksgiving and head straight to get our tree when we land," she says. "My husband owns a garden center, so we take the kids to pick out their favorite tree from Dad's store. That gives us all of Sunday to deck the halls. I also put wreaths on my front and back doors and add lights to the trees in the front yard.
"I love being the festive house in the neighborhood!" she says. "It sets the tone for the rest of the season."
Lewis' family has many other holiday traditions, including attending caroling at their church and checking out local Christmas light displays.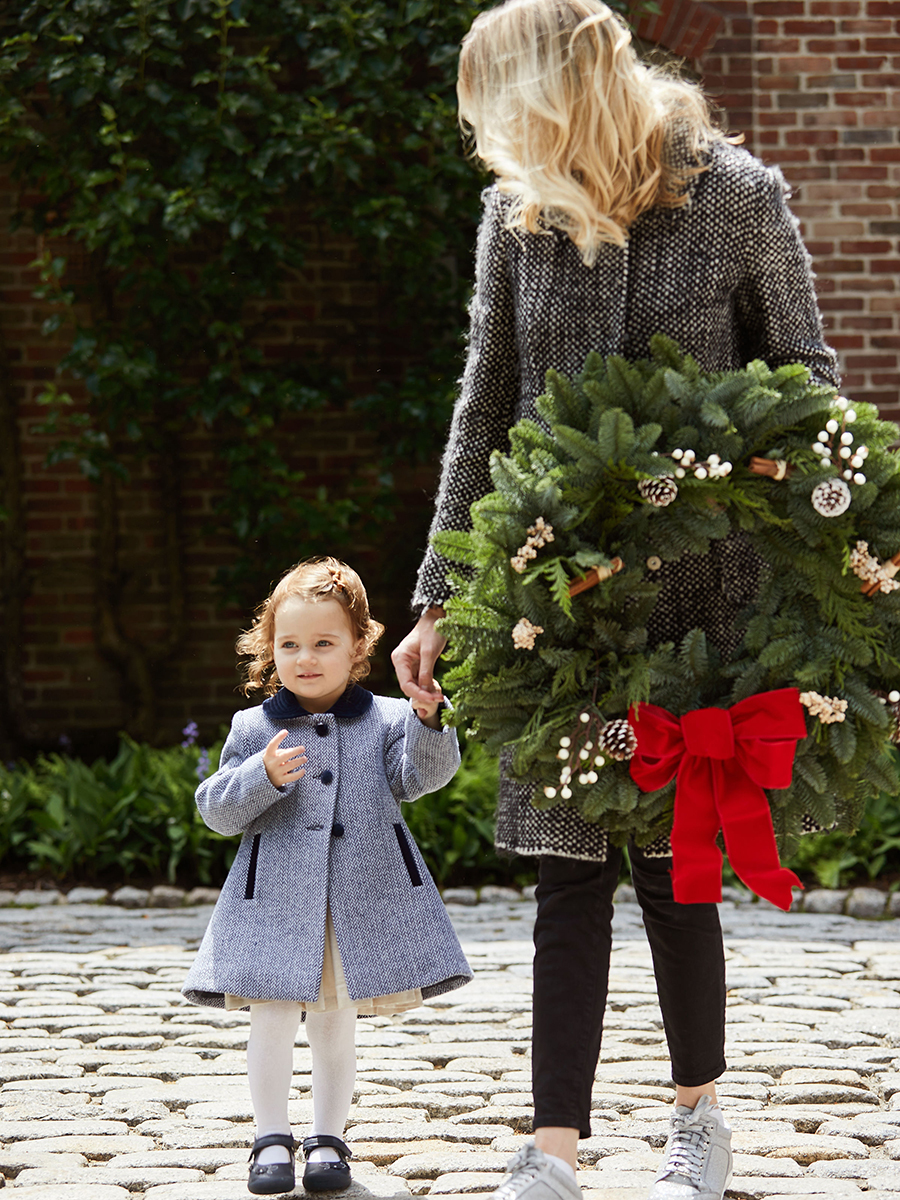 "I love going to all the festive events with my children," she says. "And I look forward to a lot of cooking – coming back to my favorite recipes and adding some new ones to my bag of ticks."
Once the cold sets in, Lewis starts whipping up some seriously hearty French fare. "A good coq au vin on a Sunday afternoon is where it's at," she declares.
She also enjoys making sugar cookies for her children to decorate.
"We let the kids pick out all the sprinkles they want," she says. "This year, I am having my daughter's preschool class over for a cookie decorating party, and she could not be more excited!"
When entertaining during the holidays, Lewis likes to serve starters like bacon-wrapped dates and Pepper and Onion Relish mixed with cream cheese as a dip for crackers or vegetables. Dinner might include tenderloin, sautéed mushrooms, popovers with pan drippings, and green beans.
"All our traditions center around food!" she says. "I love to cook and make the table super festive with a wide variety of décor."
This year, Lewis, a certified floral designer, is taking a cue from her own workshop and adorning her home with a wreath as well as pinecones and red ball ornaments, showcased on surfaces like the fireplace mantle and stairs. And, of course, she will be adding her own personal touches to bring the whole presentation together.
"I like to coordinate the decorations on the wreath and the garlands. By having these pieces match, it makes the house feel cohesive."
With entertaining and comfort-based cuisine playing a central role in many winter holidays, a number of upcoming Alice's Table workshops touch on related topics. The Tis the Season Charcuterie Board workshop, for example, can help hosts design the perfect party display of cheeses and meats; or they can find out how to create an eye-catching seasonal floral arrangement using fresh roses, eucalyptus and pine from 1-800-Flowers.com.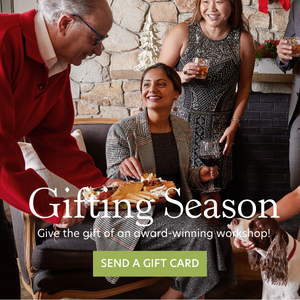 Alice's Table also offers live baking-based workshops that will show participants how to create delectable white chocolate-dipped ginger snaps and mint chocolate sandwich cookies, great for a Christmas morning treat to enjoy in between opening presents.
This time of year, Lewis says, autumn and winter themes involving flowers or drinks pique participants' interest.
"We see great attendance in our floral and cocktail workshops," Lewis says. (Note: These are separate, though a workshop where you drink while making a flower arrangement does sound interesting. We'll run it up the flagpole and see if it waves.)
Lewis' personal winter beverage preferences include whiskey and bourbon, with a seasonal touch. "This is the time of year for apple cocktails," she says. "That flavor profile is what I'm going for. I also really love to use mezcal rather than tequila. The mezcal's smoky notes heighten the flavors in a really nice way."