You try your best to eat your daily dose of fresh fruit and vegetables. But there are some days when your belly is craving a little comfort food — creamy, melty, crunchy, salty, sweet, soul-satisfying comfort food.
Psychology of comfort food
Believe it or not, there is actual science behind why you crave certain foods at certain times. Studies have found the experience of eating a high-fat, high-starch, or high-sugar meal induces the release of dopamine in the brain's pleasure center. This rewarding experience then stays in your memory center, leading to cravings of those delicious meals when you emotionally need them most, such as during times of stress, anxiety, or loneliness.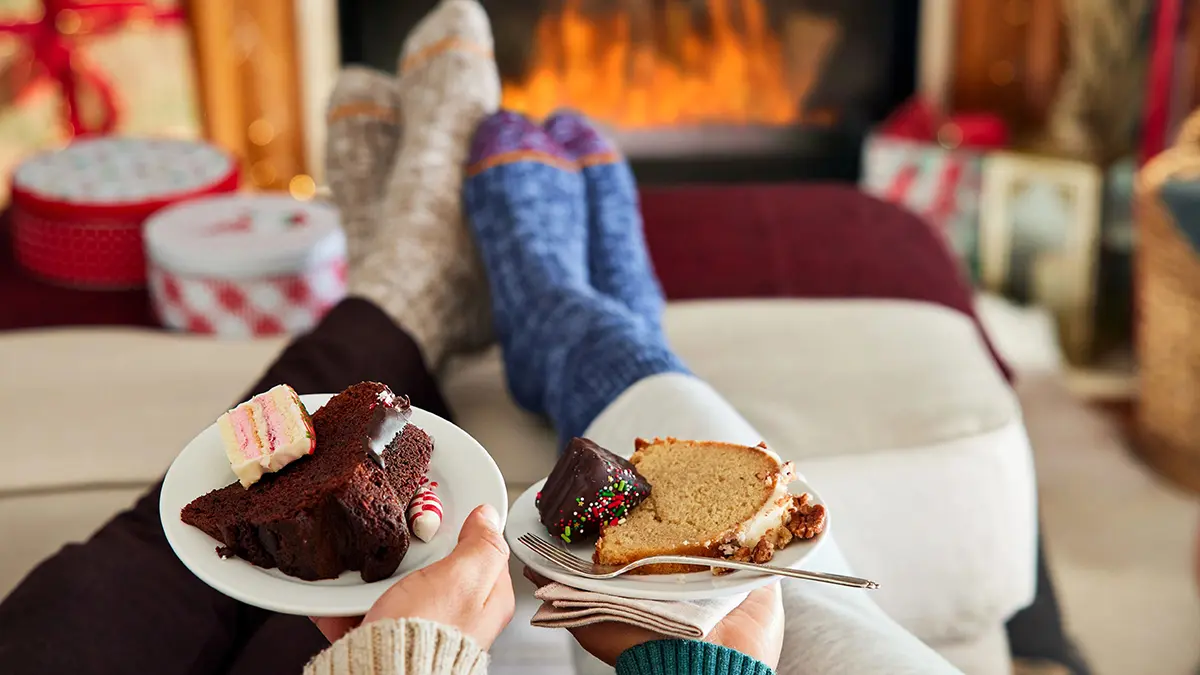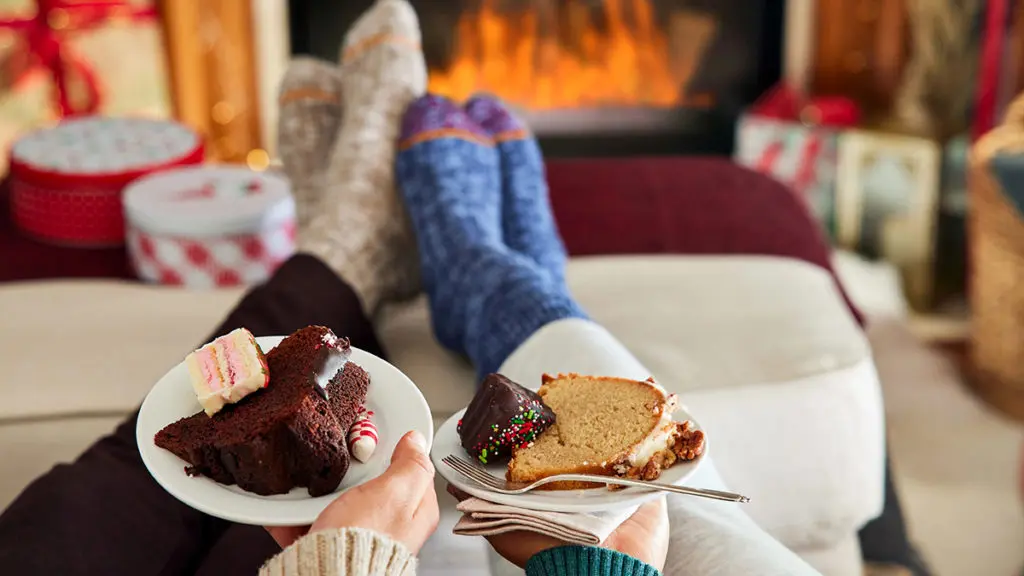 For some people, eating certain foods conjures up happy feelings of days gone by, learning to make sauce in nonna's kitchen, licking the beater after mom mixes the gooey chocolate cake batter, sharing pizza and watching a movie.
Season of stretchy pants
The forecast in many places calls for frigid temperatures and snow, meaning it's officially comfort food season. So, push that new year's diet resolution aside for the time being, pull on a pair of comfy sweats, and get ready to whip up a comforting and tasty hug with one of these recipe ideas.
Grilled cheese and tomato soup
The quintessential comfort food pairing for the ages is the grilled cheese sandwich and a bowl of tomato soup.
While many of us were first introduced to this belly-warming lunch in elementary school, the history of the grilled cheese in America dates back to the 1920s, when James Kraft's 1916 patented process cheese met Otto Frederick Rohwedder's sliced white bread.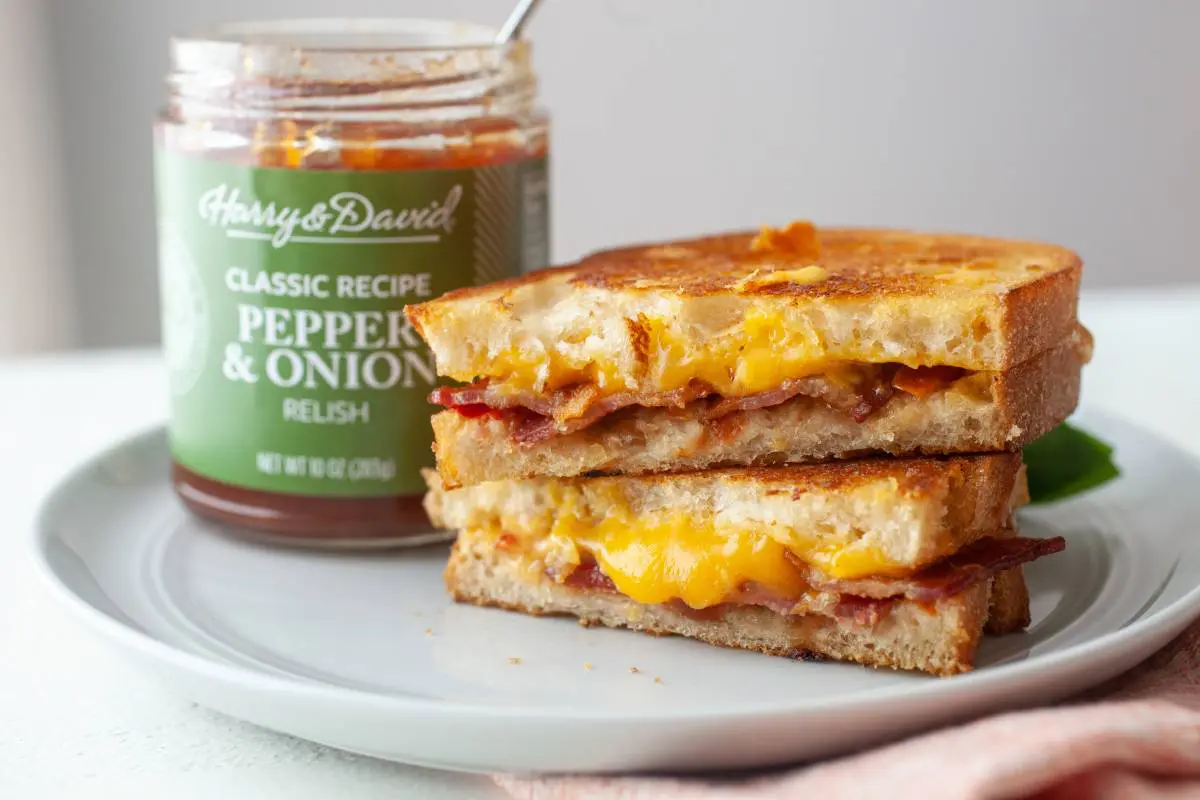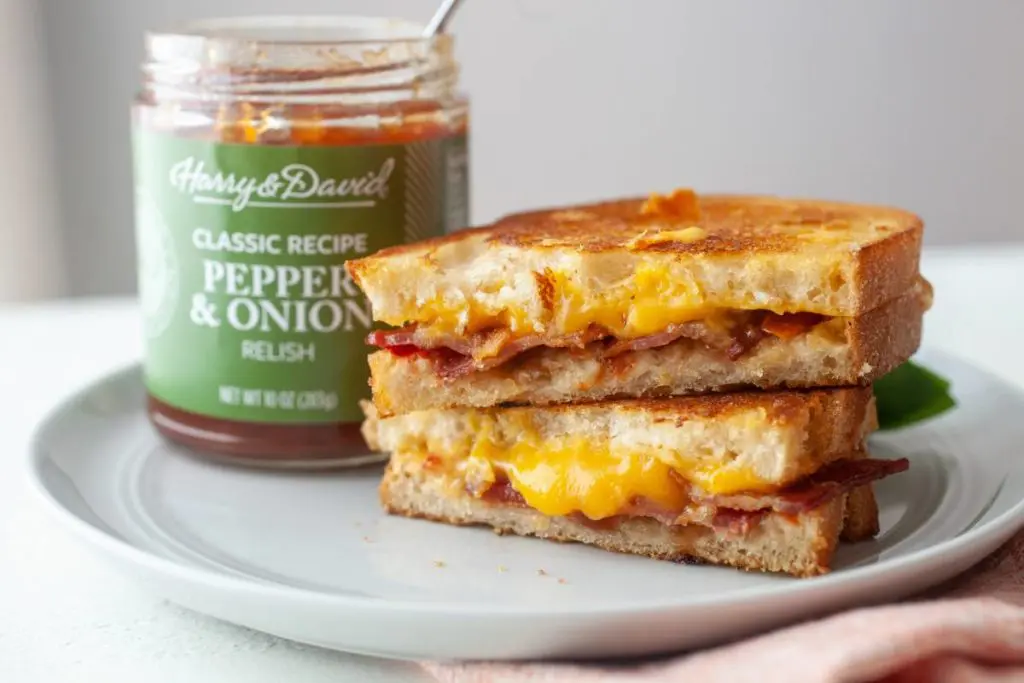 Fast-forward to the 1950s, when Kraft's introduction of pre-sliced processed cheese led to the creation of the cafeteria classic, the grilled cheese sandwich. Schools and moms alike added tomato soup on the side to ensure growing kids were getting a serving of vitamin C.
Looking for a new spin on the classic grilled cheese? Think about adding bacon and pepper & onion relish because, as everyone knows, bacon makes everything better.
If classic is your comfort zone and you're striving for the crispiest grilled bread to surround your melty, sliced cheese goodness, here's a tip:
Slather room-temperature butter on both sides of your bread slices and place them side by side in a large skillet heated to medium-low.
Once you've achieved the perfect golden-brown, flip both slices and add your cheese in equal parts on top of each browned slice, and then stack them into a sandwich.
Once the bottom is golden-brown, flip the sandwich and cook the remaining side.
While simple tomato soup is a perfect accompaniment for grilled cheese, you can amp up your soup game with a bowl of creamy tomato basil bisque.
Pizza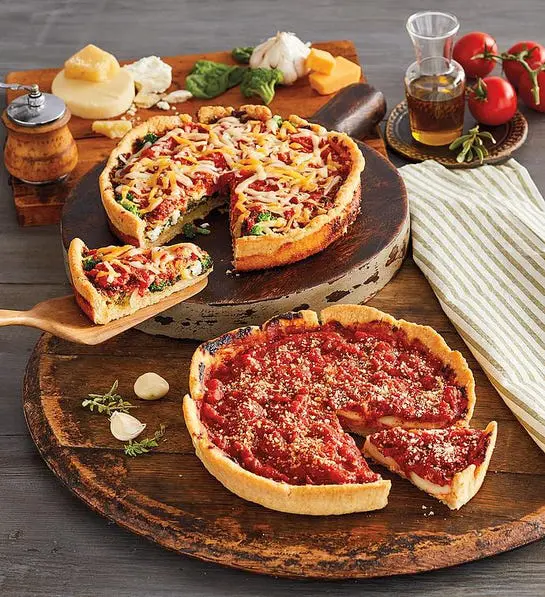 The marriage of bread, cheese, and tomato isn't limited to just soup and sandwich. There is also pizza. The beauty of pizza is there's a style to please whatever your taste buds crave: thin crust, New York-style, Chicago deep dish, or Detroit-style with its crispy squared-off edges.
For the pizza home chef who aspires to create (and eat) the perfect pie, you'll want to not only make your own pizza dough and sauce but use an oven-safe pizza stone and cooling rack.
If the thought of rolling out dough adds to your anxiety, streamline your stress with a complete pizza making kit, with or without wine.
And if deep dish is calling your name, keep your freezer stocked with boxes of ready-to-bake pizza of your choosing from Pizzeria Uno.
Fried chicken
One of the most satisfying eating experiences is biting into a piping hot piece of crispy fried chicken. The crunch of the batter coupled with the juiciness of the chicken really gets your senses firing. If you received an air fryer for the holidays, you can christen it with crispy and heart-healthy air-fried chicken, or you can go the old-fashioned route by deep frying the chicken in oil on the stovetop. While peanut, canola, safflower, and corn oil are all good options, vegetable oil tends to work best for deep frying, as it has a high smoke point.
No matter your preferred way of frying, you can't forget the biscuits. Whip up a batch of cheesy cheddar biscuits to go alongside that homemade fried chicken. If you have any leftovers (and that's a big if), they make a yummy breakfast. Place them on a microwave-safe plate, cover with a paper towel, and warm on a low reheat setting for 20 to 25 seconds. Top with your favorite jam or jelly.
Mac and cheese
If cheese is your happy place, macaroni and cheese is the vehicle to get you there. Be it from a box, carton, or homemade, mac and cheese makes the heart sing.
If you have the time (and patience) to make mac and cheese from scratch, you need to try this recipe. The tangy and tantalizing addition of jalapeño tomato cheese dip, spinach and artichoke dip, and Worcestershire sauce takes this traditional dish and lifts it to a whole new level.
If you're short on time (or patience), you can always pop a pre-made sundried tomato truffle mac and cheese into the oven. It's scrumptious and takes even less effort than the boxed variety.
Chicken soup
Chicken soup keeps us warm, cures our colds, and makes us smile. It's so soul soothing, in fact, that it launched an entire book series and a pet food line.
On par with its healing properties is the ease with which you can make chicken soup at home. A great appliance to use is the Instant Pot that's been taking up space on your kitchen counter. After dusting it off, gather a few simple ingredients, including a hearty chicken noodle soup mix, and you're on your way.
If noodles aren't your jam, then try your hand at this classic matzo ball soup from chef Jennifer Iserloh.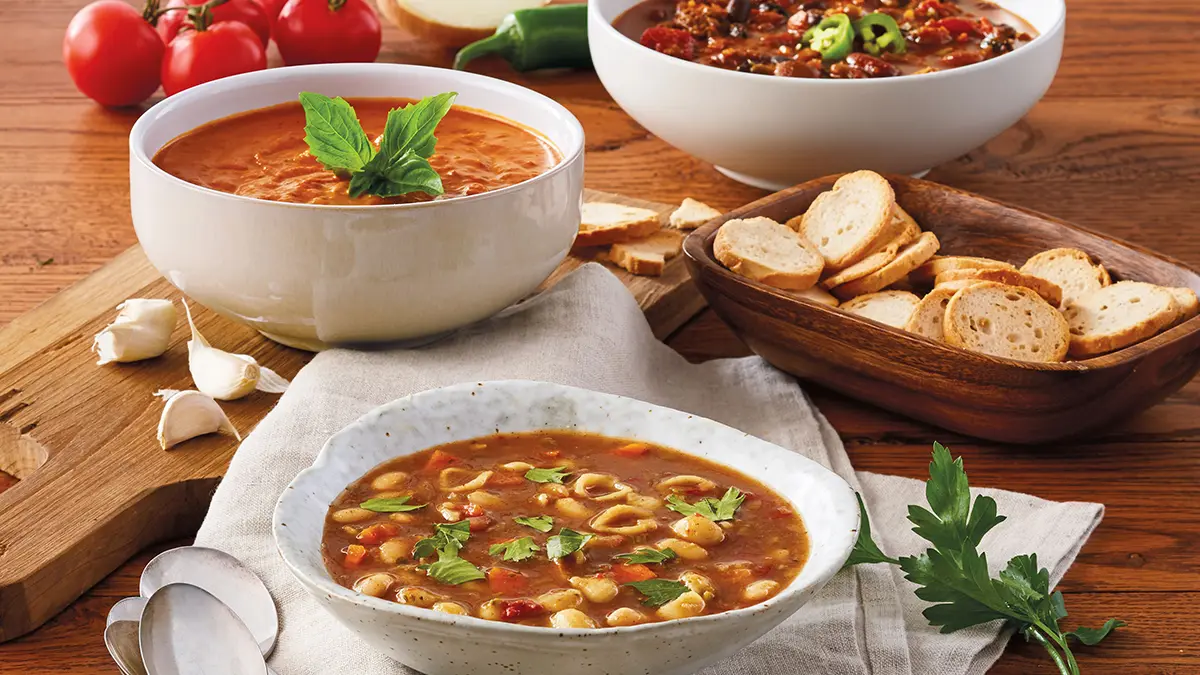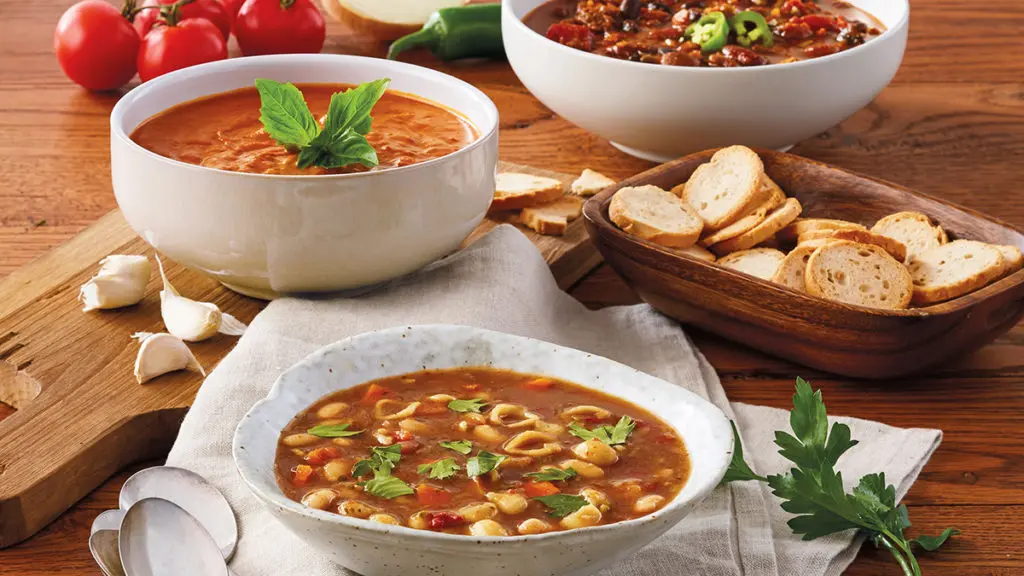 Chocolate cake
Last, but certainly not least, is chocolate cake. Rich, decadent chocolate cake invokes so many happy memories, from backyard birthday parties to grand celebrations. Not only is the emotional healing power of chocolate universal, but dark chocolate also offers a number of physical health benefits, as the cacao tree seeds from which it's made is loaded with antioxidants. In terms of comfort and health food, it's a twofer.
If you received an abundance of peppermint bark in your Christmas stocking, set some aside to make a chocolate peppermint bark Bundt cake (try saying that five times fast).
No Bundt pan on hand? No worries. Order the Ultimate Chocolate Cake straight to your doorstep. This over-the-top indulgence combines a brownie cake base with a New York-style cheesecake, separated by layers of silky, chocolate fudge filling and topped with a final layer of fudge frosting and pecans.
---