"What I Love About Fall" captures passions for the season from people of all walks of life. In this article, writer Joanne Camas explores the myriad reasons people are loving fall.
Fall signals a welcome return to routine after a casual summer. It's a chance to enjoy changes in the weather and seasonal day trips and treats, and a slow easing into the holidays. The pumpkin obsessed — a rapidly growing breed — keep a watchful eye on specialty coffees and cookies, of course. Artists and writers draw inspiration from the changing seasons. In fact, autumn is a favorite time of year for many of us.
Loving fall family traditions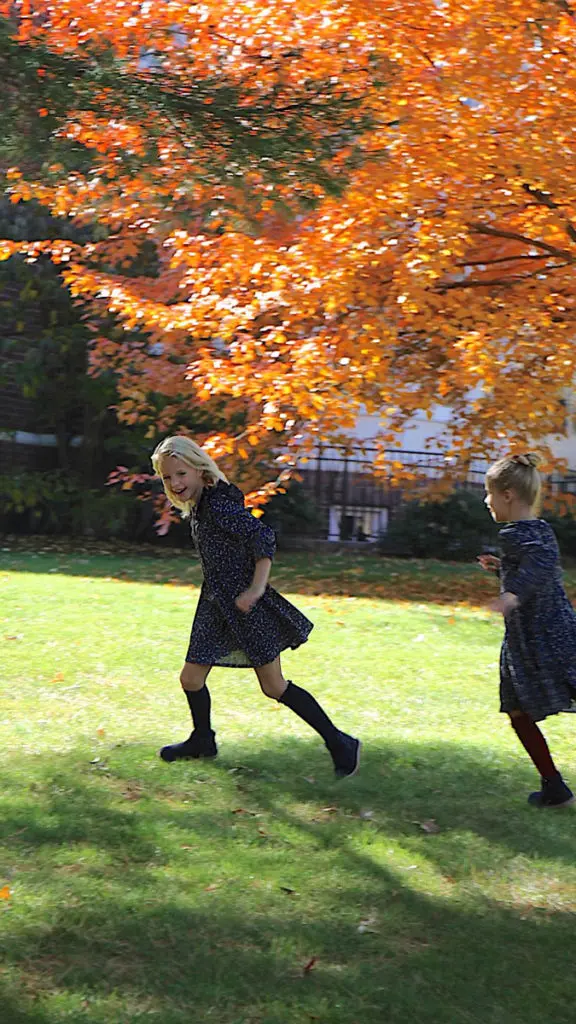 For Alvernia Fernandez Silva, fall is a go-with-the-flow season. "We are pretty spontaneous," she explains. "We do love going to the pumpkin patches and doing corn mazes, and football season in our home is super huge."
Of course, with four young children, family activities take center stage. "We love decorating for fall," Fernandez Silva says, "and the kids look forward to carving pumpkins and dressing up for Halloween." Costumes might be a problem this year, though: "We are still deciding on costumes for the two older ones, but my two toddlers both want to be Snow White!" The whole family goes trick-or-treating, and when they get home, they all greet the costumed kids who come to their house and give them Halloween candy.
Some family activities have become traditions — going to the pumpkin patch to choose their pumpkins and enjoying all the activities there, then watching as their pumpkins turn into cool carved characters — but this year Fernandez Silva plans to add a couple of twists: "I would love to go apple picking as a family, and I'd like to try some new fall crafts.
Creating a sense of comfort
Alice Lewis brings seasonal experiences into people's homes live through her business, Alice's Table. And, at the risk of breaking an entertaining code of ethics, she's willing to admit that fall is, in fact, her favorite season.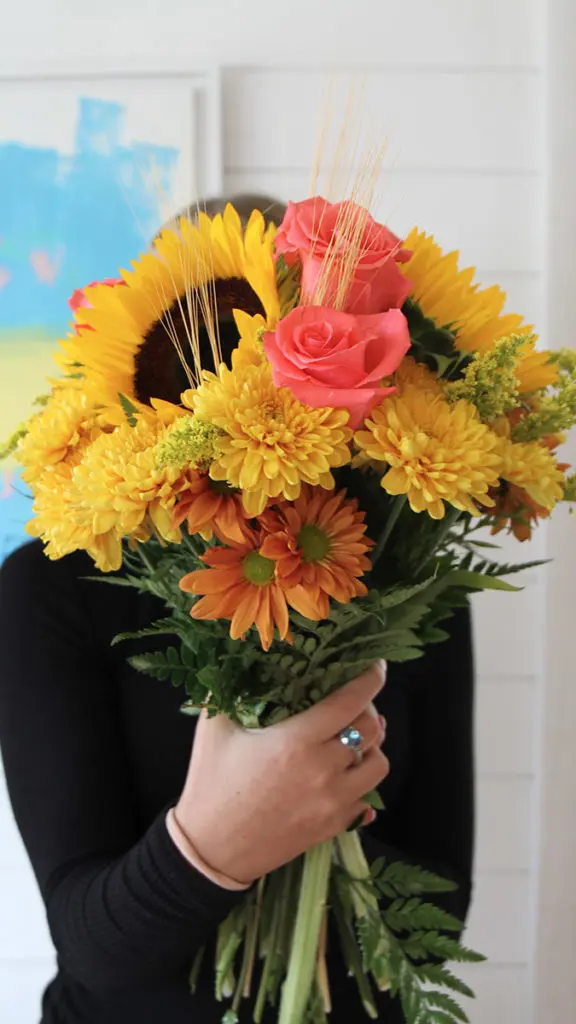 "I love the transition from summer to fall — the coming together that fall has always meant," she says. Gathering family and friends for a weekend or the upcoming holidays at her New England home is an important part of her life. For Lewis, autumn also brings back memories of apple picking, which she does faithfully every year, and the apple and cranberry crisp she bakes later.
Cooking is a big part of autumn for Lewis, who says she's happy to get back into her kitchen after a summer of grilling. Football and slow-cooked comfort food, such as chili or beef stew, make her Sunday. "My current favorite is barbecue pulled pork-stuffed sweet potatoes," she says with a grin.
When she's creating online experiences for customers, she makes sure to feature fall flowers. "There's an abundance of flowers ready for the picking," she says. "Sunflowers, hydrangeas, dahlias…I'm a sucker for dahlias! They are so short-lived but have an amazing variety of colors, shapes, and sizes."
Lewis adds, "I typically encourage people to bring a harvest mentality to floral arrangements. Apples, dried corn… Be creative about what you use in the fall season."
For her part, with people starting to decorate their homes again, she offers classes on making a fall wreath and a pumpkin arrangement through Alice's Table. "Fall is a crazy time for us!"
Falling into football season
John Casey, a writer based in New York, is also happy when fall rolls around. The Pittsburgh Steelers superfan says he eagerly counts the days until the start of football season.
"Fall is the time of year when my Sunday afternoons are booked long in advance," he explains. And when he says "booked," he means booked. "Paul McCartney, the Rolling Stones, R.E.M., and Coldplay could all be performing in a concert outside my door on any given crisp, fall Sunday afternoon, but nothing will take me away from my television, watching the Steelers."
---

---
Of course, such commitment to a fall sport means forgoing other traditional fall activities — and that can leave his family and friends scratching their heads. "It's hard for people to understand the fierce loyalty I have to the team, and why there are no weekend getaways to watch the leaves turn, for example, in upstate New York during the fall," Casey says. "Those escapes can only occur if the Steelers are on Monday night. Bottom line: The Steelers have owned my falls for over 40 years."
Celebrating a bountiful harvest
As founder of Renee's Garden, a seed company that introduces international specialty vegetables and herbs to home gardeners and restaurants, Renee Shepherd can often be found somewhere between her trial garden and speaking engagements around the country.
She views autumn as a second-chance season, one in which you can sneak in hardy crops before the first frost. "The cooler weather slows down the harvest," she explains, "and you can plant fast-growing, healthy greens like spinach, bok choi, tatsoi, lettuce, and cilantro. You have the luxury of having plenty of produce to enjoy throughout the fall."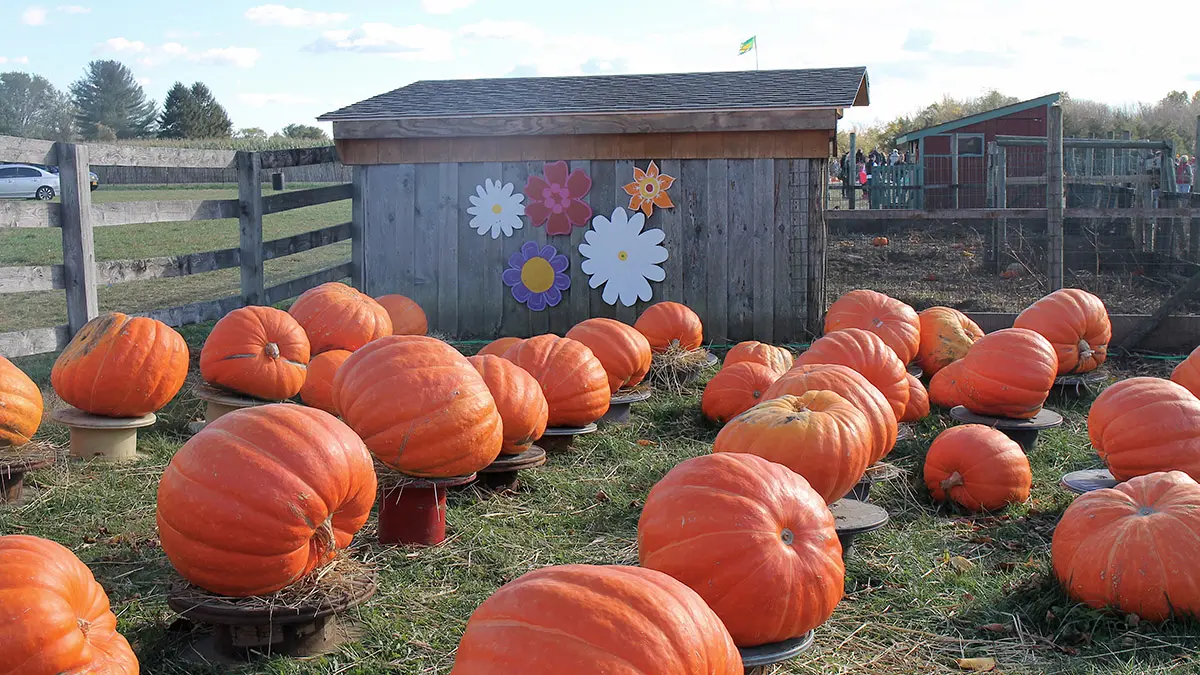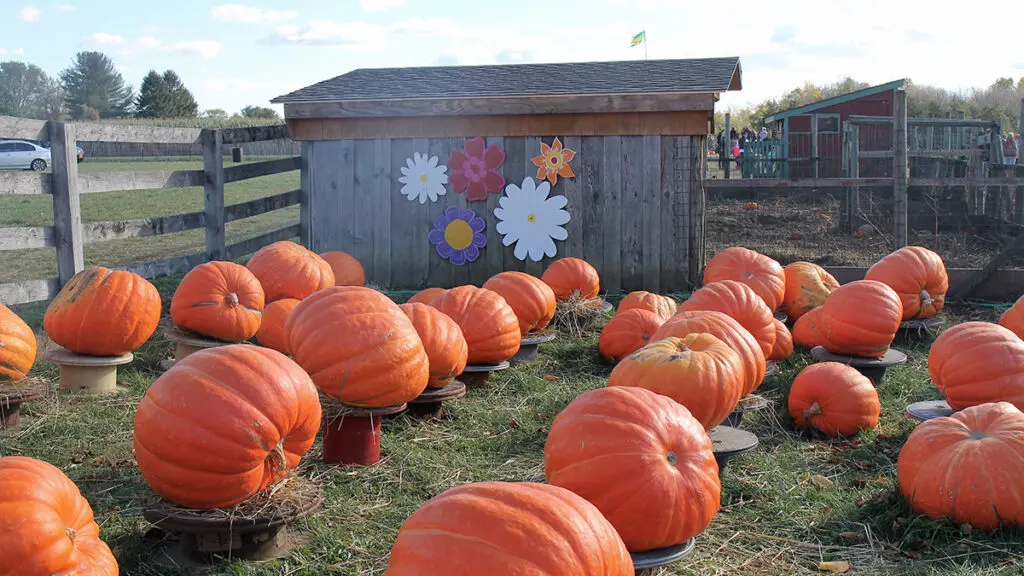 "A fall garden is a pleasure," says Shepherd of Felton, California. "The rewards of gardening come now — it's a feeling of bounty." She looks forward to freezing and canning surplus vegetables. "If you freeze tomatoes whole, then the skin comes off and you can make delicious winter sauce," she says, "or slice them in half and bag them for the freezer." Peppers are another reliable bumper crop.
Autumn is also the perfect time to clean up and mulch. Shepherd suggests planting a cover crop to nourish the soil and provide shelter for wildlife. She also enjoys planting garlic, saffron (crocus bulbs), and daffodils and tulips in the fall as a friendly nod to spring.
Fire-pit pie parties
For Jackie Rupp of Philadelphia, autumn means whipping out her apron and dusting off the pie plates…all in the name of building community. "When I moved to a new neighborhood and wanted to get to know people, I decided to host some neighborhood dessert swaps where I could make new friends," she explains.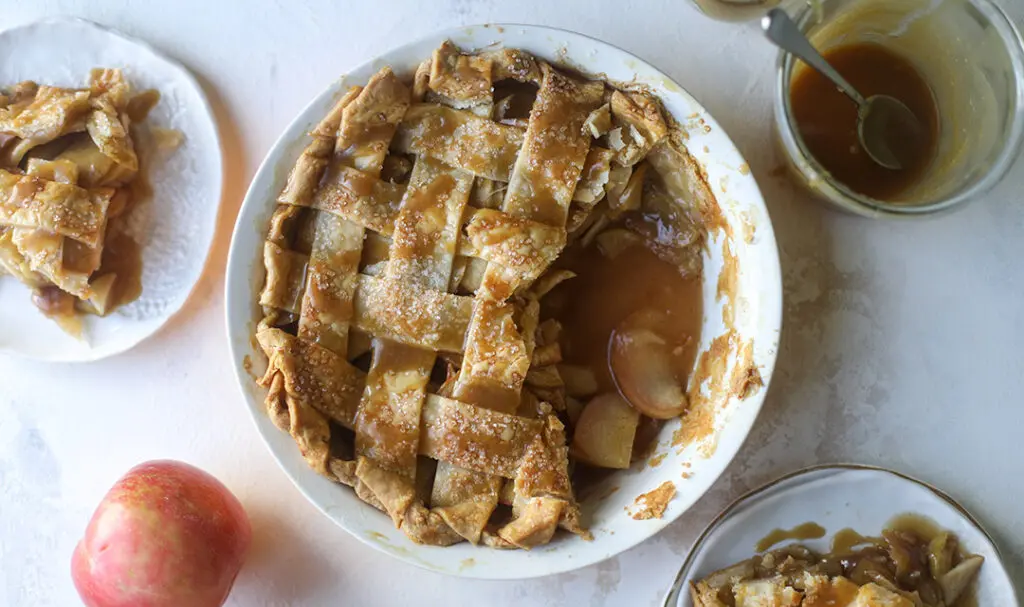 "My favorite was our pie party when I hosted a group of about a dozen ladies, most of whom I'd never met before," Rupp says. "We were grateful to have an evening to ourselves where we could sit around with the smells of cinnamon and cloves in the air and enjoy conversations while eating copious and absurd amounts of pie. We also learned that wine goes amazing with pies, by the way."
Rupp is eyeing the cooler fall evenings for another pie party, "this time outside, around our firepit," she says. "It'll be BYOB (bring your own blanket), and I picture us sipping warmed spiked…I mean spiced apple cider and digging into some more delicious pies."
Loving fall for picture-perfect days
"Autumn is a fabulous season because of the color of the leaves and plants, the world all around me," says photographer Denise Maccaferri of Plymouth, Massachusetts. " And the alignment of the stars helps her take full advantage of fall: "The sun is lower, and early in the morning it's the perfect light for taking photos," she explains. "In the fall, I find myself driving around a lot more, just looking for the perfect picture."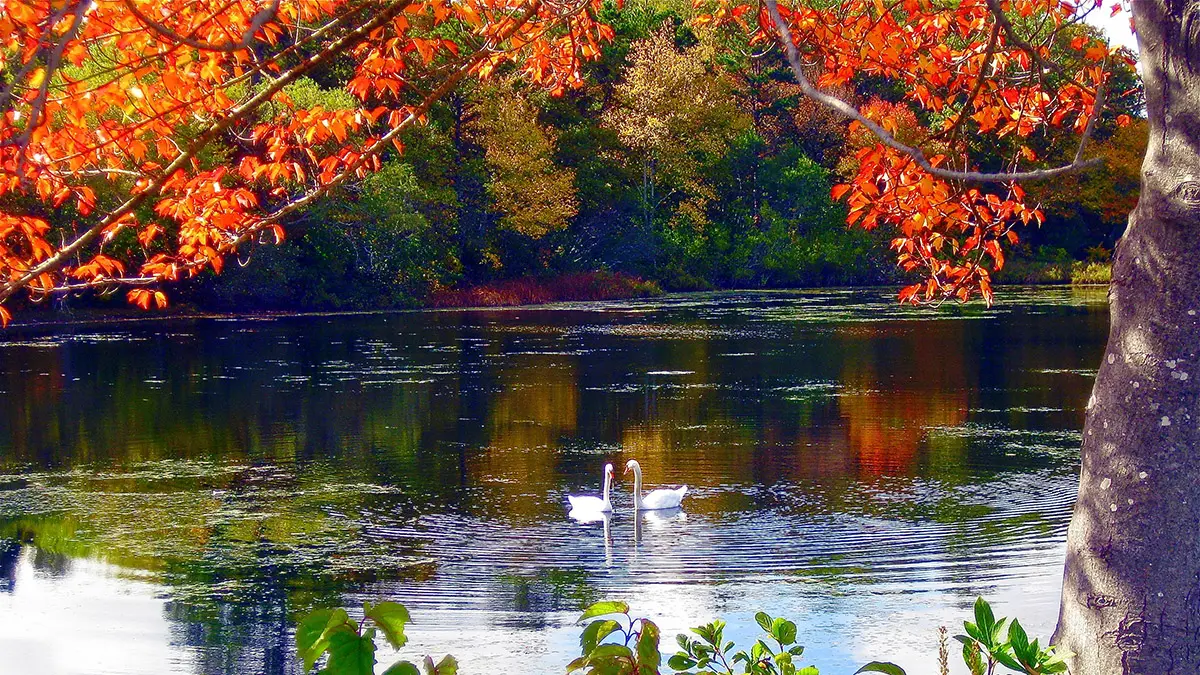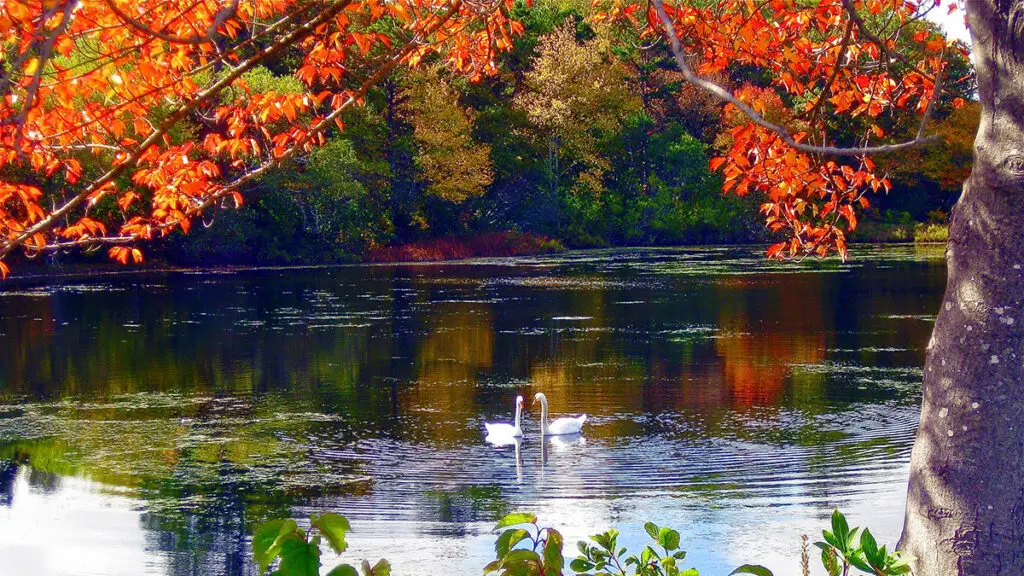 One distinctly local favorite for Maccaferri is the cranberry harvest. She loves the warm red and yellow colors and has recently started using drone photography to capture the floating cranberries being corralled and scooped onto trucks. "It's best from the air," she explains, "but I do like to take closeups of the workers, too."