I've teamed up with Harry & David to create three summer snack board ideas to determine which board truly is the "Gratest." (Get it? Cheese? Grate? Gratest?) We had people vote on their favorite board and after countless sleepless nights, urn after urn of coffee to keep us awake to tally up the votes, we are proud to announce that the winning board of our "Gratest" Board sweepstakes is: The "Brie Mine" Board.
Learn how to make these snack board ideas.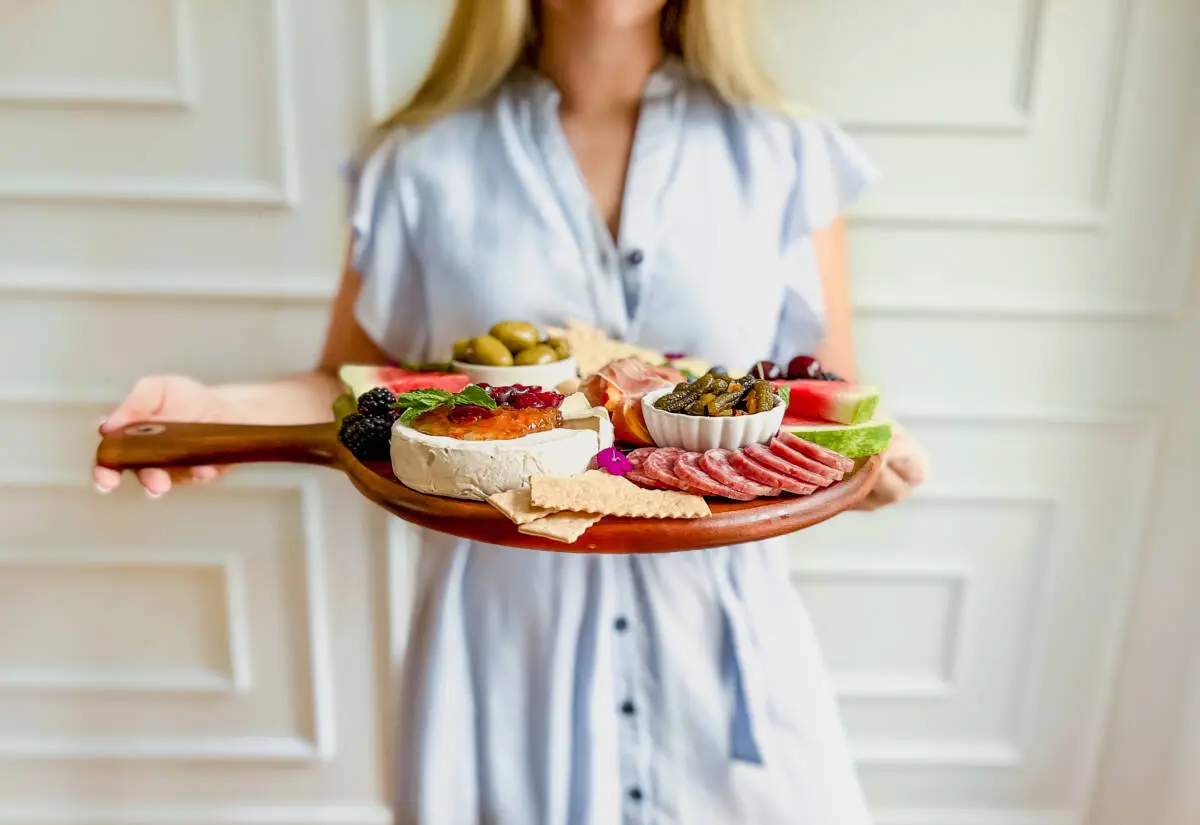 First Course: The "Brie Mine" Board
This board is the epitome of sweet and summertime with plenty of in-season fruits like watermelon, prosciutto-wrapped peaches, and plump cherries.
Harry & David charcuterie and cheese offerings make it so easy to build the perfect starter to your evening. My favorites are the Charcuterie Favorites Collection and Gourmet Cheese Assortment because of the variety available in each of the collections. Between the two, there are four different salamis, four different cheeses, olives, cornichons, and more — this snack board will have it all!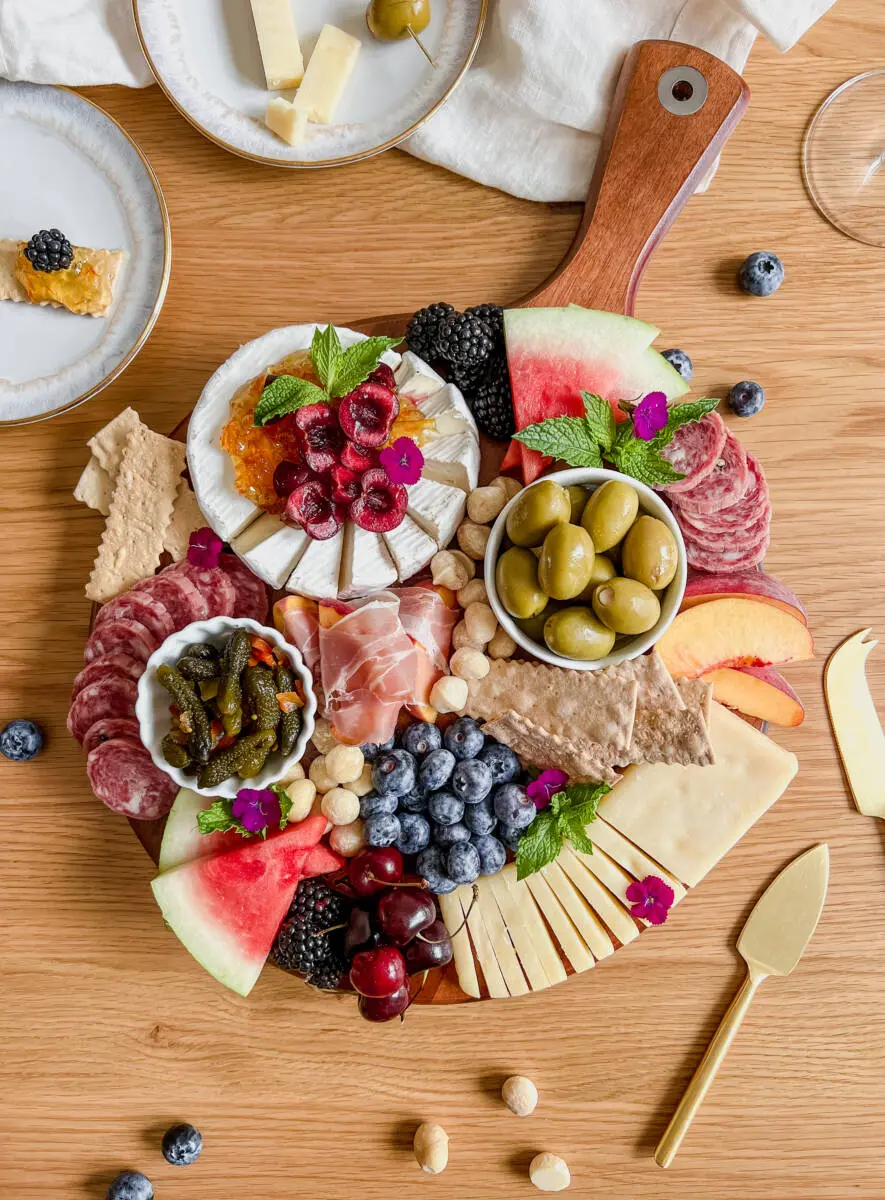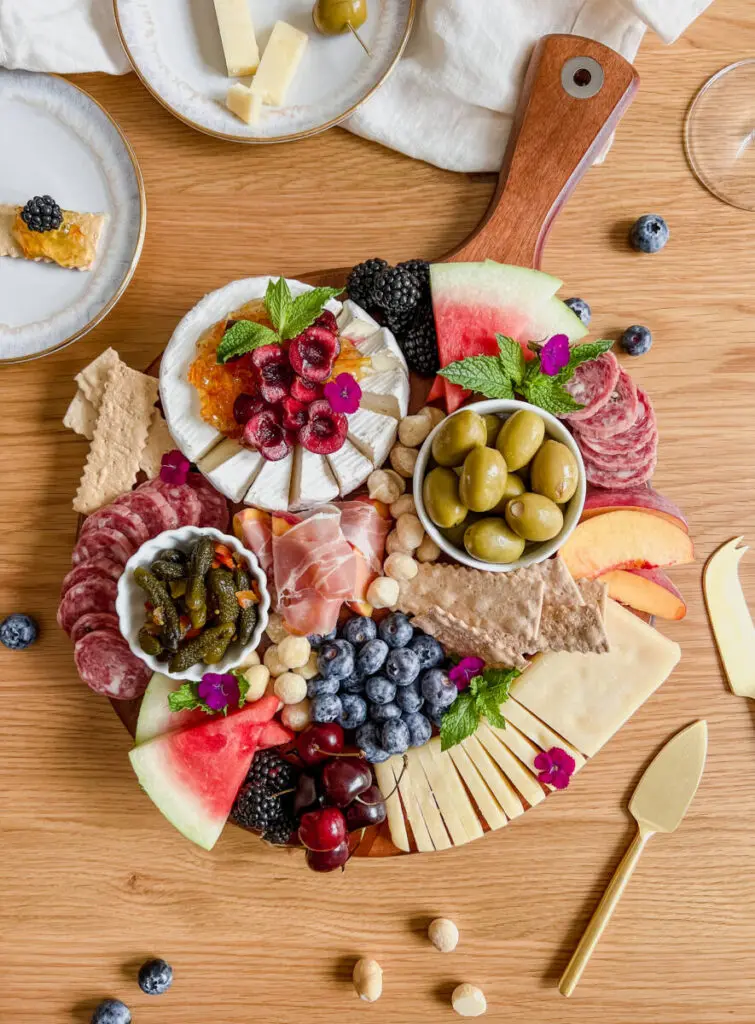 To give your board that extra special touch (dare I say, sun kissed?) add eatable flowers as a garnish. Not only do they add a beautiful pop of color to your board, but they can also add a bit of unexpected flavor and texture to every bite.
Ingredients
Watermelon
Prosciutto
Blackberries
Macadamia nuts
Fresh mint
Second Course: The Grillmaster Board
I think most of us can agree that the best part of summer are the backyard barbecues! I love the charred flavor on my veggies that you just can't achieve on a traditional cooktop.
For dinner we served the Classic Grilling Collection that has bite-sized beef tenderloin brochettes (we made them into kebabs), succulent bacon-wrapped pork chops, and marinated teriyaki chicken breasts.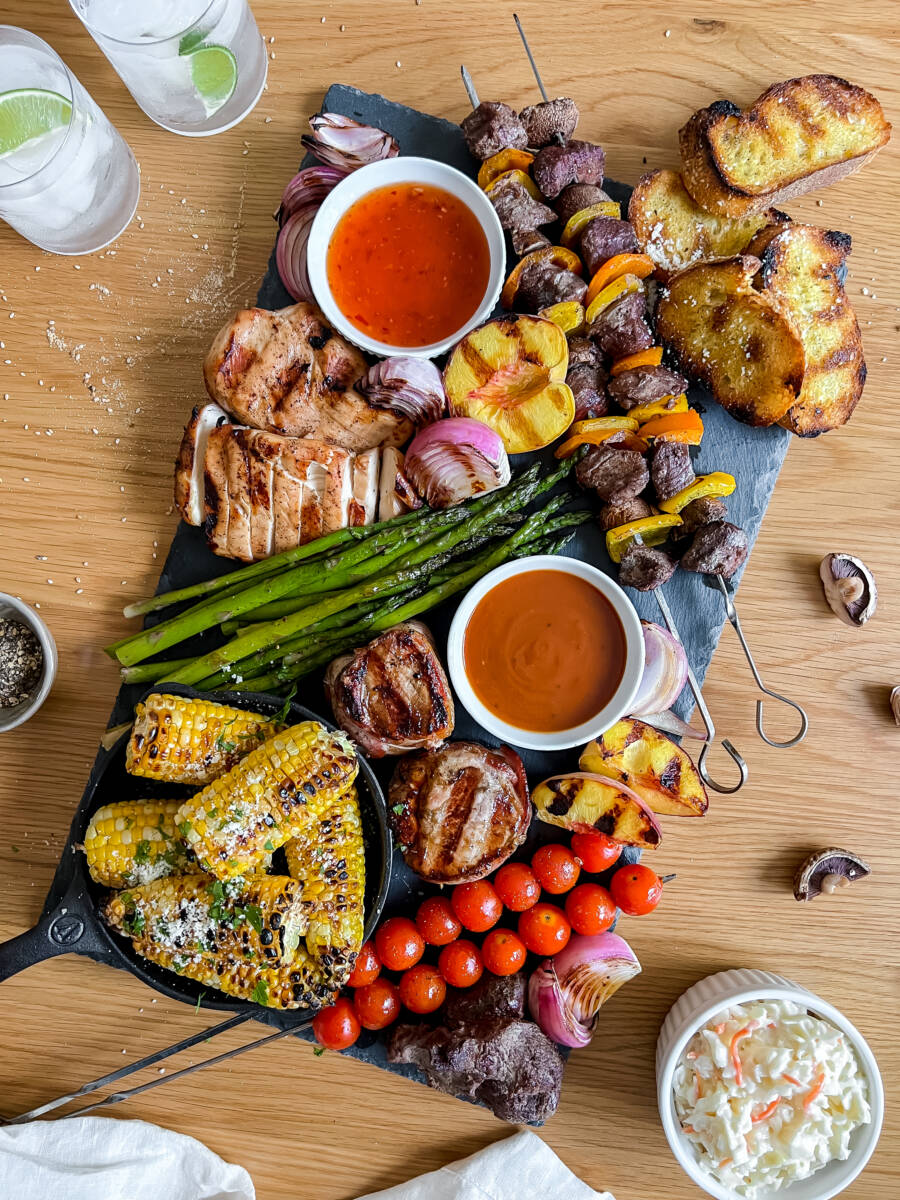 If you're a sauce-loving gal like me, I would also recommend reaching for any of the sauces in the Summer Grilling Gift Box like the charred pineapple bourbon grilling sauce (amazing on pork!) or the bacon chipotle BBQ sauce. If you plan on having a vegetarian guest joining as well, you could add a couple of Southwest Stuffed Bell Peppers to the board for more variety.
Ingredients
Cherry tomatoes
Red onion
Asparagus
Sweet corn on the cob
Mushrooms
Sweet peppers
Crusty bread (sourdough or ciabatta)
Third Course: The Confection Connection Board
This decadent dessert board is the perfect end to your summer soirée. Other than scooping and serving bowls of ice cream, it's the easiest dessert you could ever make and something you can mostly pull together ahead of time. Assemble this board and store in a cool place until you're ready to serve.
I used the Tower of Chocolates Deluxe Gift for this board and filled it to the brim with Chocolate Decadence Cake (this is a must-have!), milk chocolate-covered cherries, chocolate-covered pretzels, signature chocolate truffles, and more. I also served up some melted chocolate and caramel with fresh fruit like strawberries, raspberries, apples, and rambutan, an Asian fruit that looks like a strawberry with green hair on the outside with a sweet white fruit that resembles a lychee on the inside.
If you assemble this board ahead of time, make sure to heat up the sauces before you serve. I love being able to customize my own treat, so this board is a total dream! Oh, and you can't forget a large bowl of Moose Munch on the side.
Ingredients
Strawberries
Raspberries
Rambutan
Red apples
Pretzel rods
Chocolate pizzelles
Warm chocolate sauce
Warm caramel sauce
---