If you are lucky enough to have a sister (or two…or three), you know the joys of growing up together, strengthening the bond between you two, and facing life together. From basking in the joyful moments to persevering through the tough times, sisters are irreplaceable companions that are there for us when we need them most.
A sister's birthday presents a unique opportunity to let her know just how much you appreciate her. But because of how close the two of you are, it's important you get a birthday gift for sister that expresses how you feel about her and embodies the relationship you share.
This should be pretty easy. After all, you know her better than anyone else does (admit it, you read her diary), and you know what kind of birthday gift she would like. Whether she's the kind of person who enjoys growing things, eating things, or cooking things, we have birthday gifts for sister that she will cherish forever.
A delicious birthday dinner is one of the best, most classic ways to celebrate. Treat her to a special meal with a ribeye dinner and cheesecake. Or, if she's less into meat and more into seafood, there's also a lobster dinner for two to die for. And if she enjoys both, well, who wouldn't appreciate the gift of surf and turf?
Of course, you don't want her cooking on her birthday, but if your sister fancies herself a home chef, you can get her an accessory that facilitates and fuels her passion. From high-quality aprons to timelessly elegant drinkware engraved especially for her, these reminders of your sisterly bond will be cherished every time she uses them.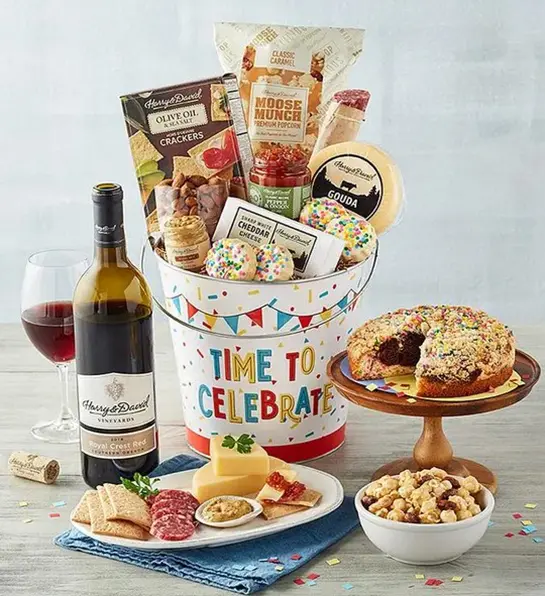 If your sister has a preference for the finer things in life, this tin of gourmet foods is the perfect gift to elevate her day of decadence. It includes everything from fine charcuterie and wine to delectable shortbread cookies — and a birthday cake! Just what she needs to help her indulge on her special day.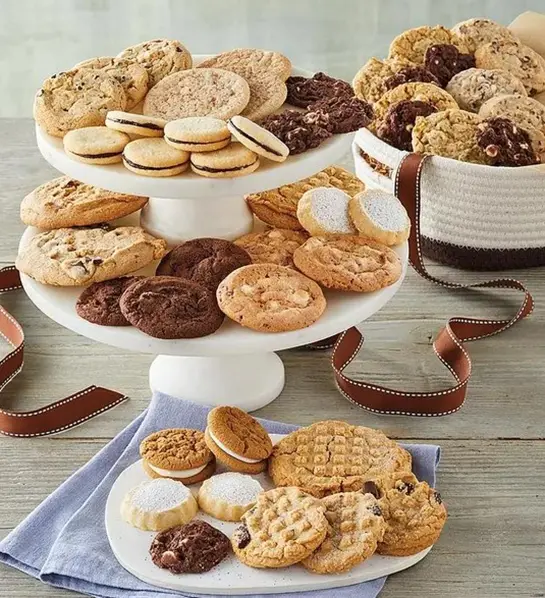 No birthday is complete without dessert. While cake is the classic crescendo to a birthday meal, you don't have to go the traditional route. For the sister who enjoys a little variety in her life, there's the Deluxe Signature Cookie Basket. This assortment of 13 types of cookies from double chocolate chunk to snickerdoodle will satisfy your sister's sweet tooth and is sure to be the life of the party.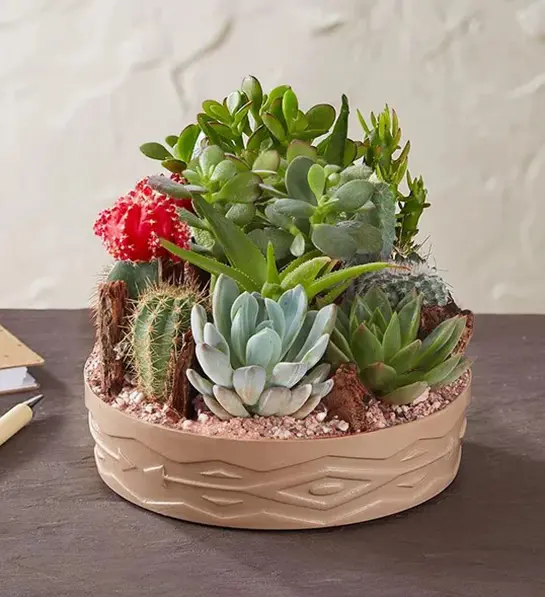 For the sister who loves natural beauty, the outdoors, and getting her hands dirty, few gifts are better than the ones that keep giving. Lean into your sister's passion for plants by giving her a living birthday present (or one she can use to make things come to life). Whether it's succulents and cacti, a stunning azalea bonsai, or a collection of bulbs to garden, the lasting nature of your gift will remind her year after year how much you care for her.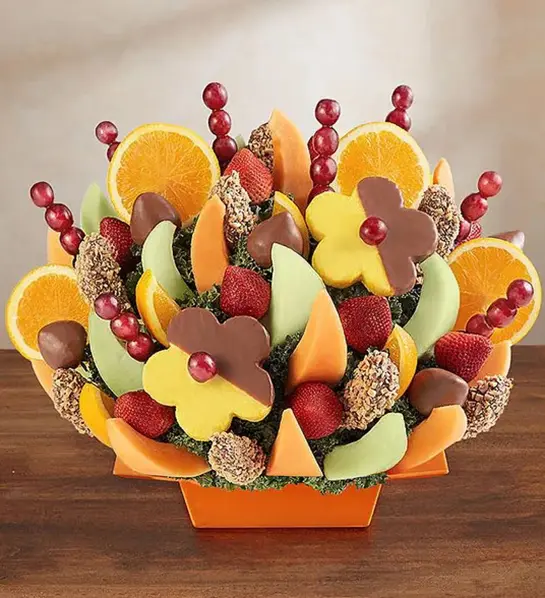 Looking for a different twist on birthday sweets? Try a selection of delicious fruits. With natural, toffee-covered, and chocolate-dipped versions of strawberries, melons, oranges, apples, and more, your sister will appreciate each mouthwatering option. You can even opt for a sprinkling of other gourmet foods, such as mixed nuts, rich chocolates, and cheeses and meats, to complement nature's bounty.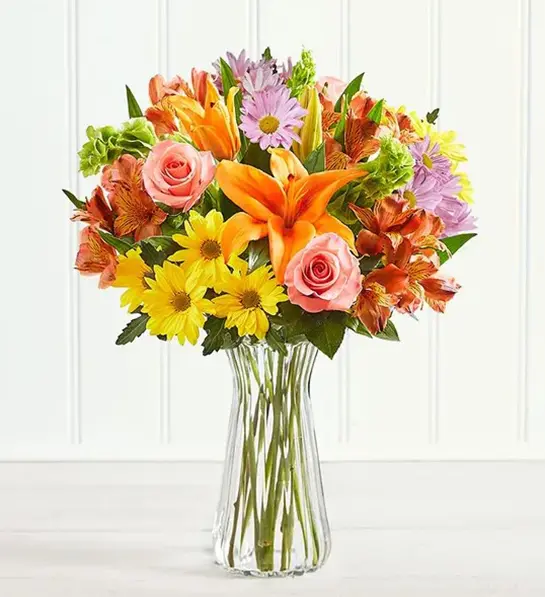 Your sister may have only one birthday a year (unless she's one of those people who also celebrates her half birthday), but that doesn't mean you have to limit your show of appreciation and love to a single day. Giving her the gift of a monthly flower subscription will ensure that her home — and her heart — are filled with vibrancy long after her birthday has come and gone.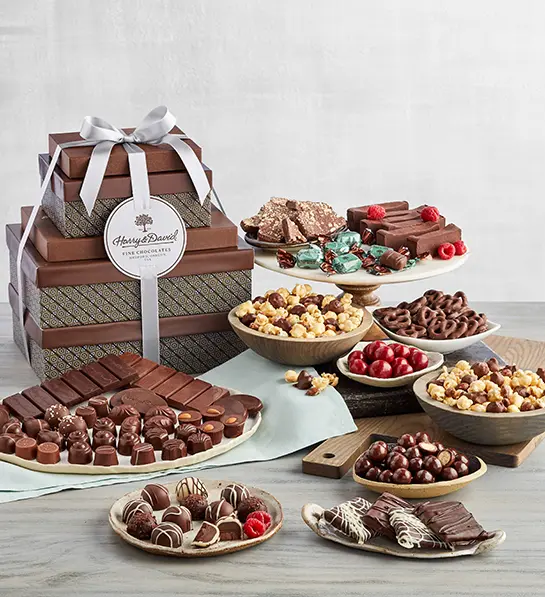 Like most of us, your sister loves chocolate, so why not give her what she craves? With five boxes stacked on top of one another — and filled with 14 different chocolate items, including chocolate-covered pretzels, grahams and cherries — the Ultimate Chocolate Tower is the perfect collection for the sister who can't get enough of that sweet, rich confection.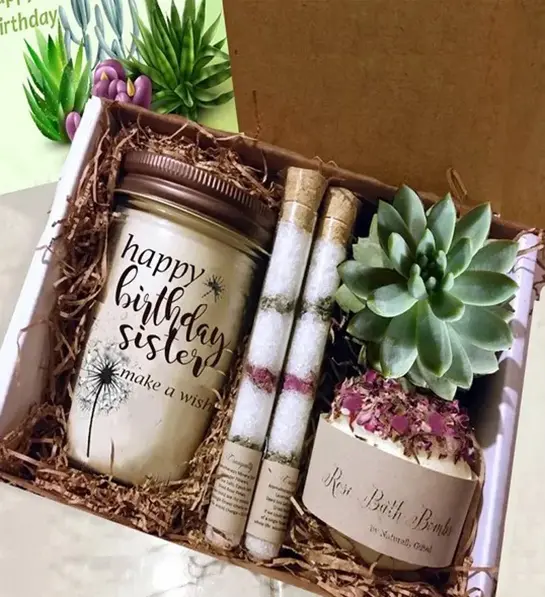 Your sister could use some time to rest and unwind. Give her the gift of a luxurious escape from the hustle and bustle of everyday life with a birthday spa kit. It includes everything she needs to turn her home into a soothing oasis full of greenery, sensuous scents, and relaxing water in which to soak. Consider it a one-way ticket to nirvana that she can enjoy time and time again.
Really want to make an impression on your sis? Don't just pick one present — go with two! A delightfully paired combination of flowers and sweet treats can show your sister you really care. Whether you opt for something exotic and bright (like a Sweet Citrus Bouquet with Strawberries) or a gift that's a little more whimsical (like Candy Covered Cake Pops), there's a two-die-for combo for any kind of sister.
---