Moms love being pampered with breakfast in bed (a "mom-osa" between the sheets doesn't hurt either!), and one of our favorite Mother's Day traditions is to create an eye-pleasing brunch spread bursting with the colors and flavors of spring. But these Mother's Day dinner ideas offer you the chance to cook up her favorite dishes and gives her a much-needed break from the hustle of work, childcare, and having to get dinner on the table.
Here are nine splendid Mother's Day dinner ideas and recipes — from an intimate soiree to chef-inspired shindigs — for you to wine, dine, and show the mom in your life how much they shine. And, yes, you should do the dishes, too!
Ce-le-brate good moms, c'mon! This filet mignon meal starts with savory spinach, cheese, and mushroom pastry appetizers and includes two mouthwatering bacon-wrapped filet mignons, sides of Gruyère mashed potatoes, black truffle and almond green beans, and a heavenly chocolate cake. Pair this Mother's Day dinner idea with red wine, 'cause there's a party goin' on right here!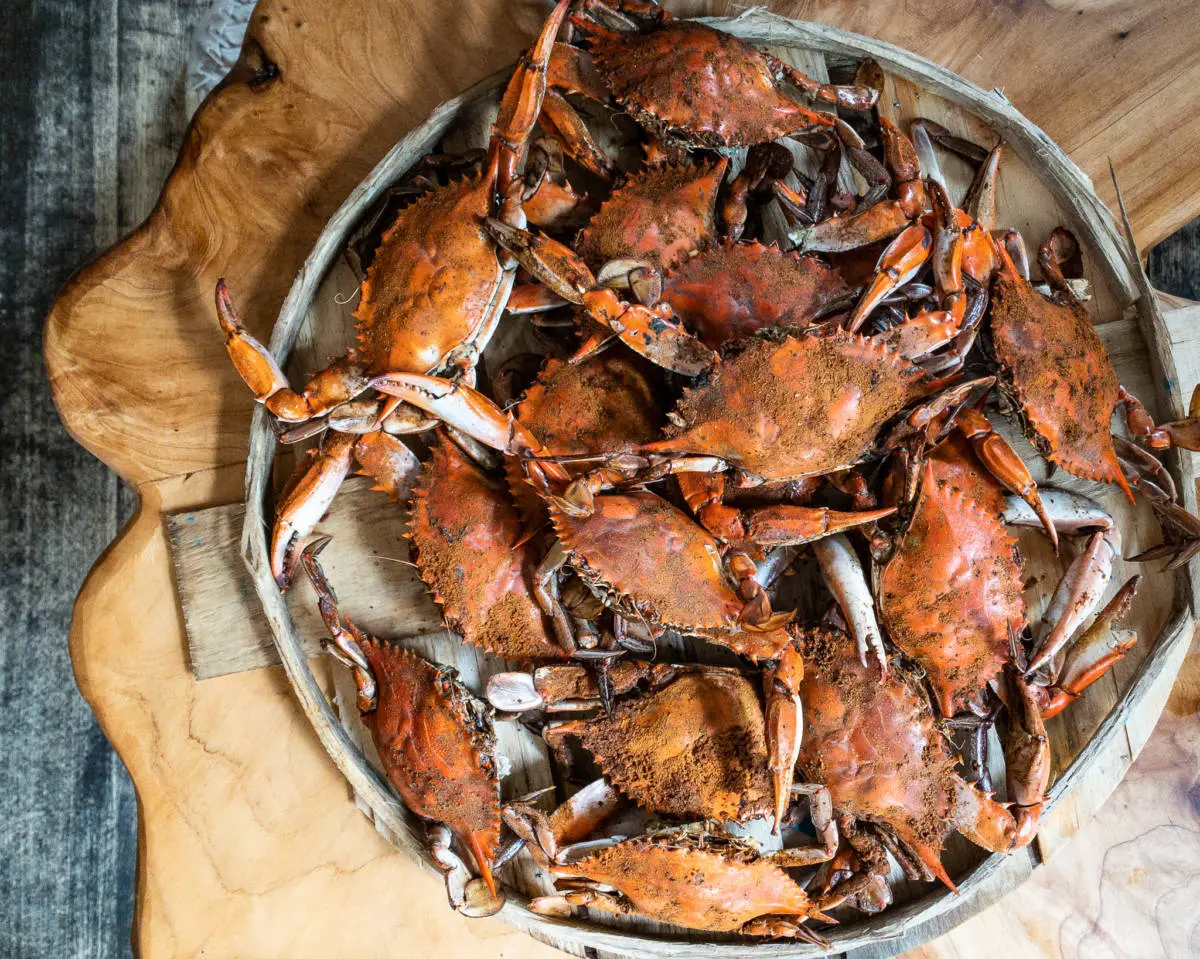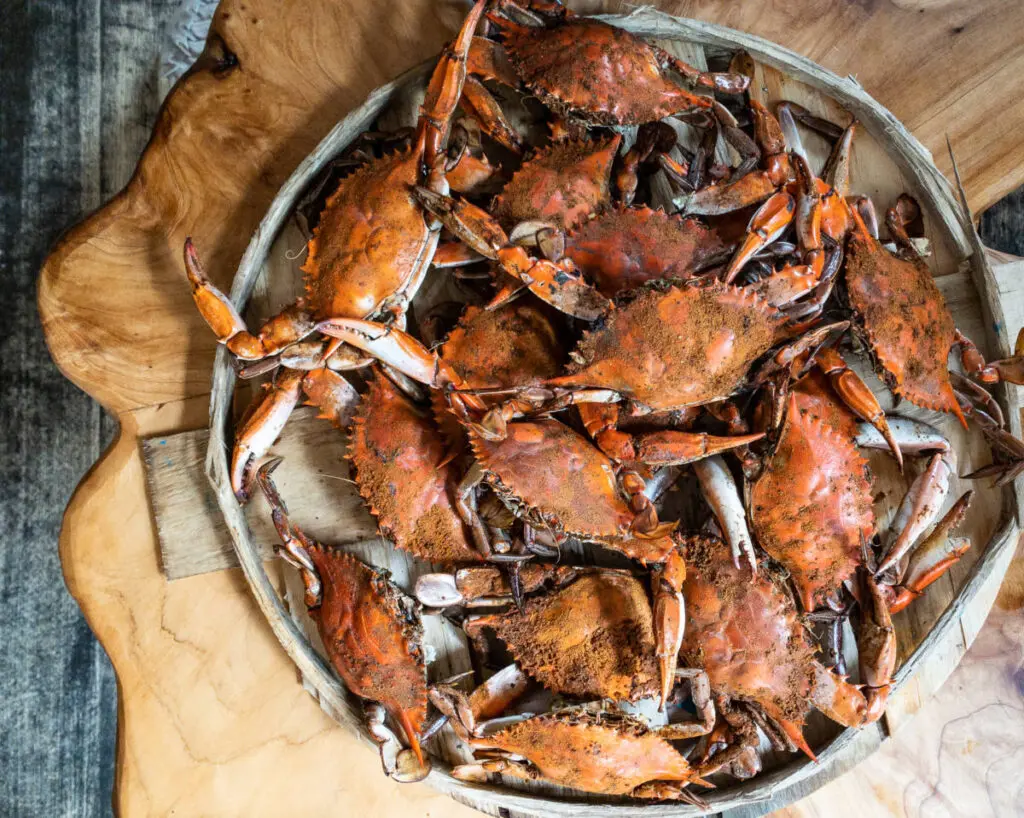 The month of May and Mother's Day are great times to make New York City chef and restaurateur Mike Price's seafood boil. It's full of seasonal crabs, lobster, and shrimp, and the fact that it's a one-pot meal means you can cook and hang out with loved ones at your Mother's Day dinner gathering. Serve Price's mother-in-law Lucy's fresh blueberry cake to complete the occasion or choose a traditional family dessert recipe to honor a special elder mom in your family.
Create a Mother's Day steak burger bar showcasing mom's favorite burger combos, toppers, and relishes. Add beer, wine, and bloody marys, and, weather permitting, turn it into a backyard party. After all, cookouts aren't only for dads.
Or move the dinner party indoors and prep the burgers in a cast iron skillet while the kids tear through the house. Mom will have a great time watching all the action unfold from the lounge chair you've set up for her in the living room. (She may be tempted to step in and try and put an end to the madness, but she can't because you've forbidden her from lifting a finger — even to grab another cornichon.)
Some moms love a stunning bouquet, and others delight in a colorful arrangement of meats and cheeses! This ultimate epicurean board will make a gorgeous centerpiece for a Mother's Day dinner gathering. Create an artful arrangement with award-winning cheeses, earthy Italian salami studded with black summer truffles, Spanish Serrano ham, stuffed grape leaves, olives, dried fruit, nuts, flatbread crackers, and artisan crisps.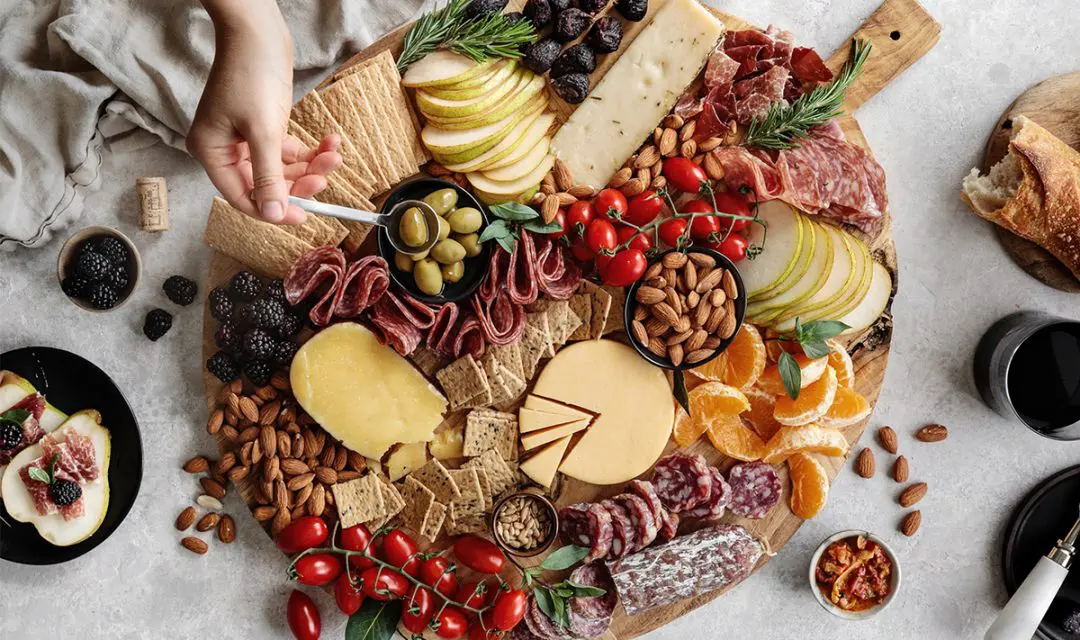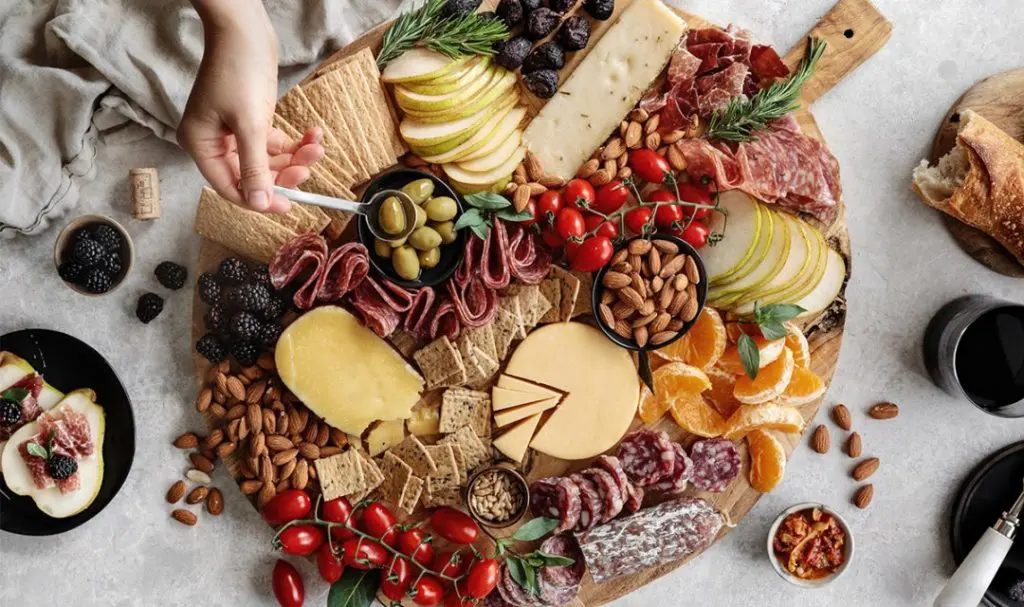 Mexican-born chef Pati Jinich describes cooking as an act of love that puts someone else's preferences front and center. (Sounds like a mom to us!) This recipe for Jinich's restaurant-worthy dinner features sashimi-grade ahi tuna steaks crusted in sesame, seared rare, and paired with a spicy, tangy, savory, sticky orange sauce made with Oregold peach preserves. Mom will want to lick the plate, and you just have to let her do it because it's her day.
Is that the sound of silence? Could it be the kids are finally asleep? Yippee! Cook up gorgeous, silky wild salmon filets with creamy spinach and sun-dried tomato in this one-skillet dish (that means easy clean-up!) for a late-night Mother's Day dinner idea. Pair it with a bottle (or two) of her favorite full-bodied white wine, saving sips to enjoy with a cheese and crackers nightcap or sweet treat.
Chicago chef Joe Flamm credits his grandmother and mom Janice for his love of cooking. And he honors his wife's Croatian heritage with his recipe for a delectable Adriatic coastal pasta dish. Brimming with briny mussels, shrimp, clams, and crab claws in butter, garlic, and lemon sauce, it's perfect for the seafood pasta-loving goddess in your life.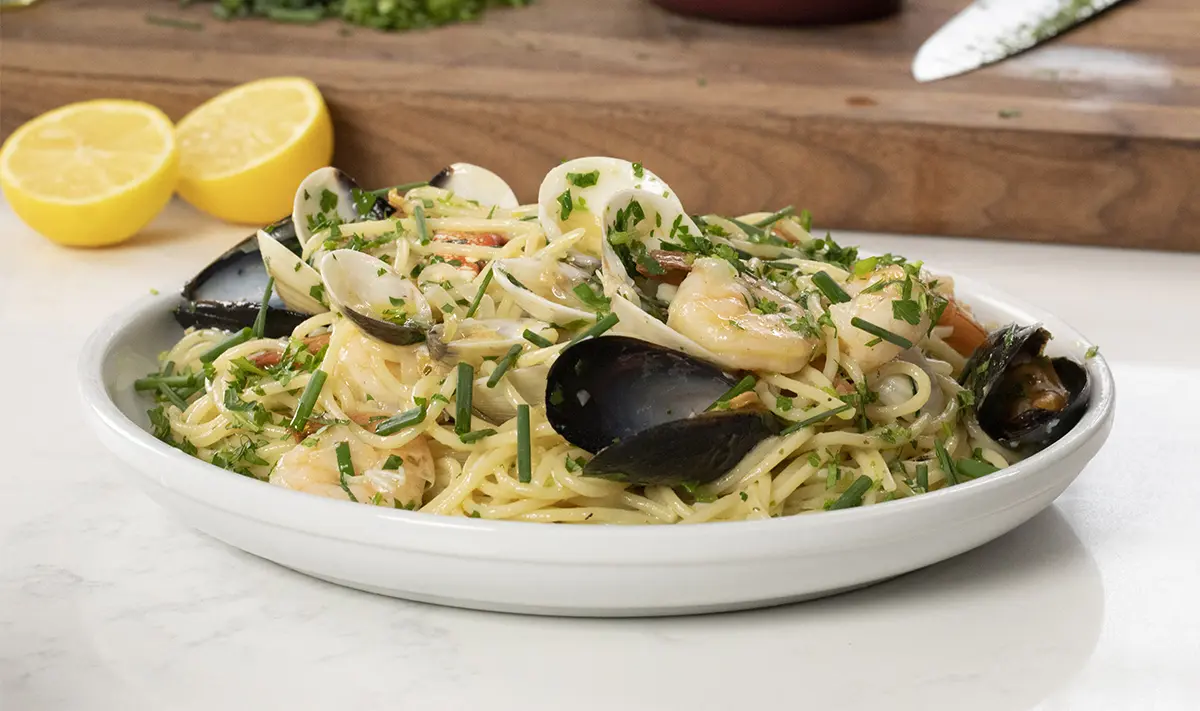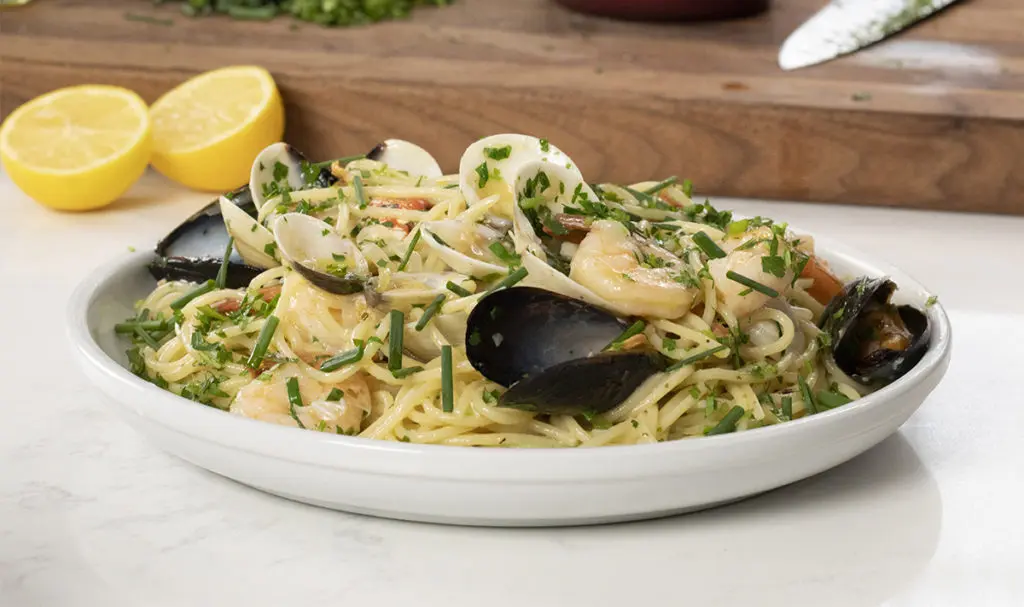 Gift your plant-loving mom an inspired collection of seasonal vegetables, including spring sugar snap peas, baby artichokes, squash, and radishes. You can use these beauties to create Roasted Vegetables with Homemade Yogurt Dip and pair them with Sweet and Spicy Mango Pasta Salad, wine and cheese, or chocolate-covered strawberries. Pack them up, grab a blanket, and head to the park for a late afternoon picnic-style dinner.
"Grill Girl" Elizabeth Karmel is an authority on grilling, barbecue, and Southern foods. And we love her recipe for meltingly tender pulled pork, seasoned with her tangy western North Carolina-style barbecue sauce and cabbage slaw. Set the pork on soft buns, top with cabbage slaw, and gather everyone for a Mother's Day dinner barbecue.
---