What's not to love about peaches in summer? They're juicy, chin-dripping good, aromatic, soft, and luscious, with a sweet taste complemented by acidity (the balance of which varies, depending on the type of peach). Saturated in bright reds and yellows, even their colors scream summer. Plus, there's the velvety skin, aka "peach fuzz." And let's not forget about its namesake pie. [Insert drool sound here.]
If you're not convinced the peach should be the official fruit of summer, then keep reading.
Scientific name
Prunus persica, belonging to the genus Prunus (of the rose family, which also includes cherries, almonds, and apricots). Persica refers to Persia (now Iran), where it was thought peaches originated, though they actually came from China, nearly 4,000 years ago.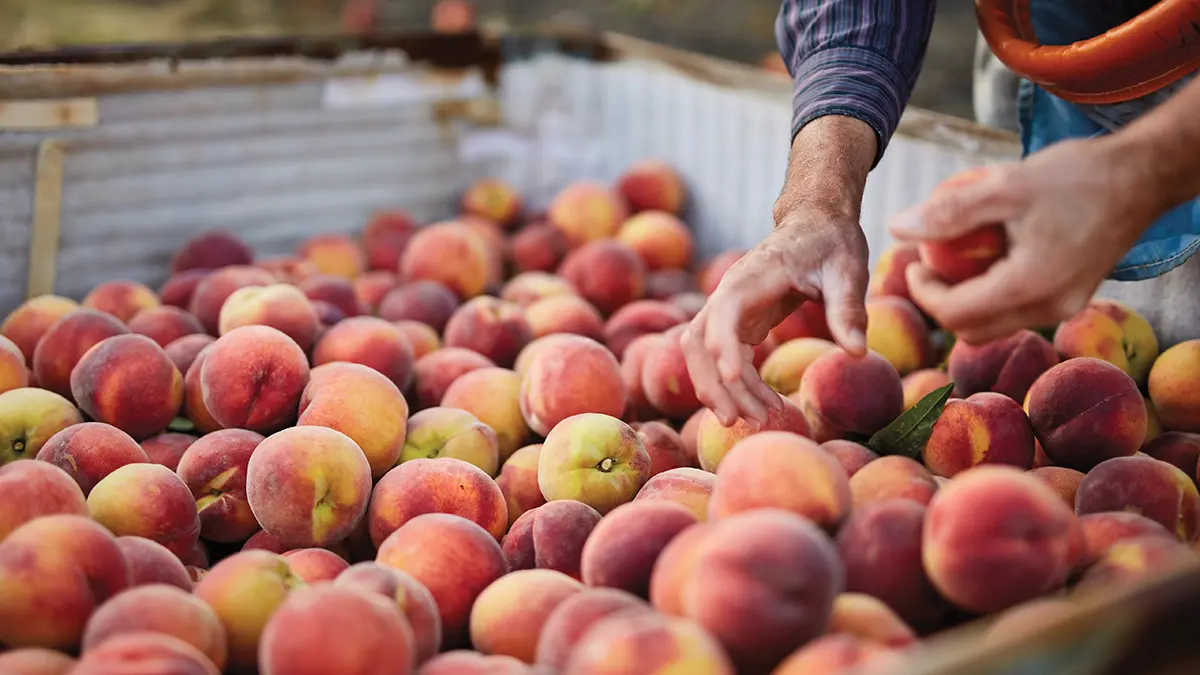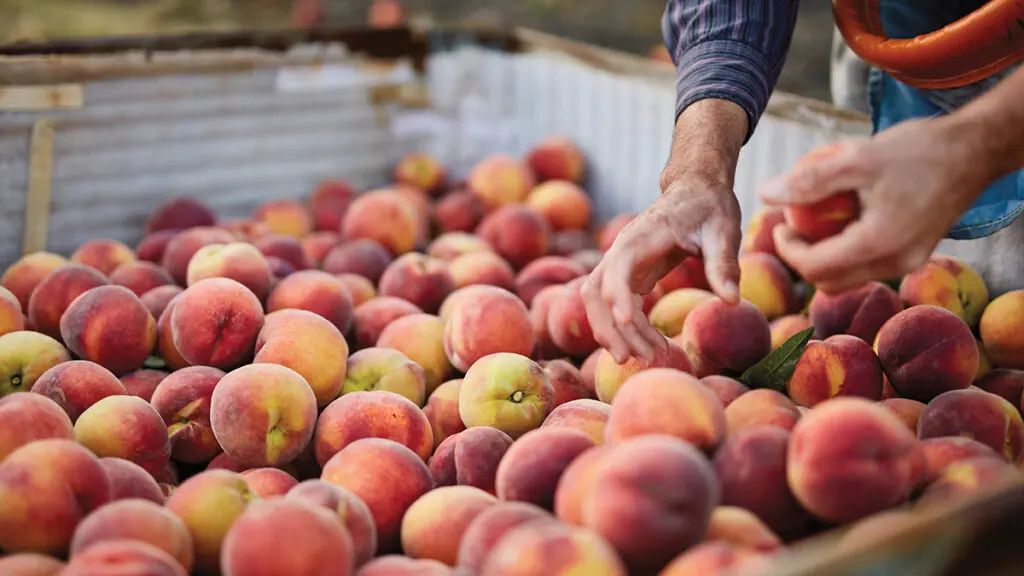 How good are peaches for you?
Like many fruits, peaches are loaded with nutrition. They're dripping with vitamins A, C, and E, along with potassium and fiber, and are also good for vision, your immune system, and digestion. They even contain fluoride, so your teeth will thank you with every bite! And since it's loaded with juice, peaches help you stay hydrated during the dog days of summer.
So, then, will eating peaches bring you eternal life?
We feel we're on solid ground saying, No, it will not. Chinese mythology, however, tells a different tale. In it, peaches are considered a symbol of longevity and immortality, and may be given as a special birthday gift to an elderly family member or friend.
Which state is the "Peach State?"
That would be Georgia, where the iconic fruit was first planted in the 1500s. Peaches thrived in the soil there and became a Georgia trademark. The association continues today: Peachtree Street reigns as one of Atlanta's main and most famous thoroughfares, for instance (there are a total 71 Atlanta streets with Peachtree in their name), and the expression "Georgia peach" refers to a woman considered sweet and kind.
So Georgia must be the USA's top peach-producing state, then?
Ironically, no — at least, not anymore. Decades ago, the Peach State lost that honor to California.
About 20 states produce peaches, and Georgia ranks third on the list of America's top peach producers by volume. (Its number one fruit crop is now blueberries.) South Carolina slid into the No. 2 spot back in 1984 and has remained there despite its peaches not being as sweet as those of its neighbor. New Jersey is fourth among U.S. peach-producing states, with its neighbor to the west, Pennsylvania, rounding out the top five.
What about Oregon?
Great question! In Southern Oregon (Medford to be exact), in the orchards of Harry & David (to be exactly exact) are their Oregold freestone peaches, which are available only from late July to early September. While the aforementioned states may produce more peaches, when it comes to quality, Oregon rules, says Jane Hunts, merchandising manager for Harry & David's fruit division.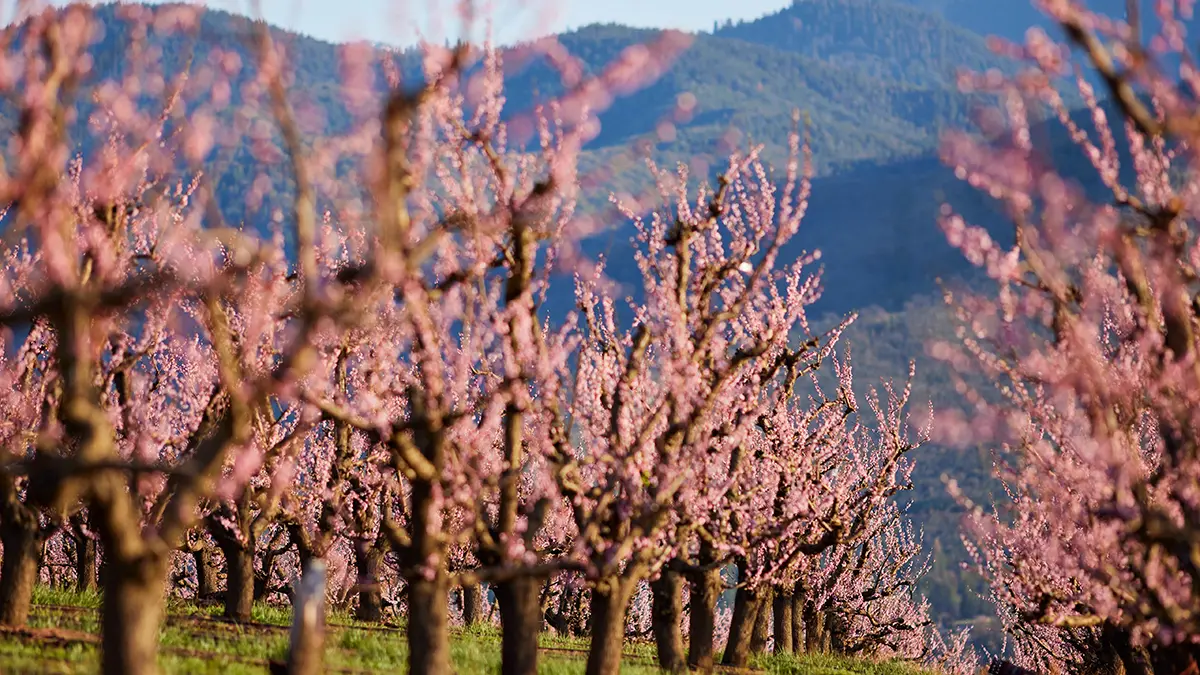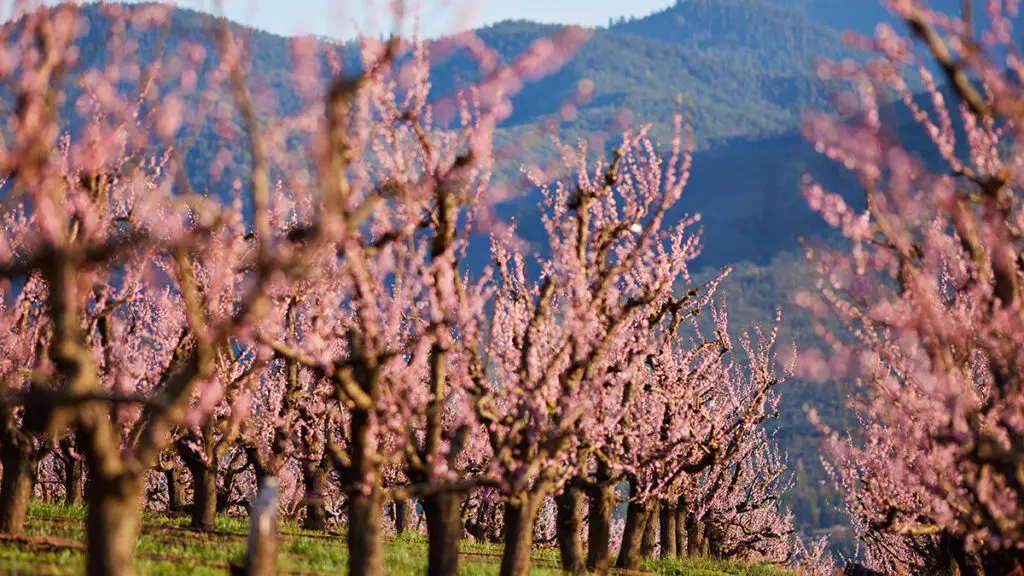 "Peaches need cooler weather," she says, adding that Georgia's heat and humidity result in peaches that aren't as sweet or smooth as those from Oregon. "Even sweeter are our Oregold Forty-Niner peaches," exclaims Hunts, who recommends using these treasured fruits for baking, canning, or serving grilled over ice cream and drizzled with honey.
Do peaches come from outside the United States?
Of course! And, as with many other products, China is the world leader. After that comes a quartet of European countries: Spain, Greece, France, and Italy. The latter features the fruit in such dynamic duos as peaches wrapped in prosciutto or served alongside burrata.
Our favorite peach products
How many types of peaches are there?
More than 300 types of peaches (yellow, white, donut) grow in the U.S., and over 2,000 varieties can be found worldwide.
Peaches are classified into three groups: clingstone, freestone, and semi-freestone. The distinctions:
Clingstones
Fruit flesh clings to the pit
Red to bright red
Super sweet and juicy
Ripen between May and August
Freestones
Flesh drops off easily from the pit
Less sweet and juicy
Ripen between late May and October
Best for baking
Semi-freestones
Combination of the above: Flesh separates easily from the pit; fruit is sweet and juicy
When is peach season?
As with many fruits, you can much get peaches pretty much year-round, though prime peach season in the U.S. — when you can actually pick them — generally runs from May to September (the months vary based on the state and climate).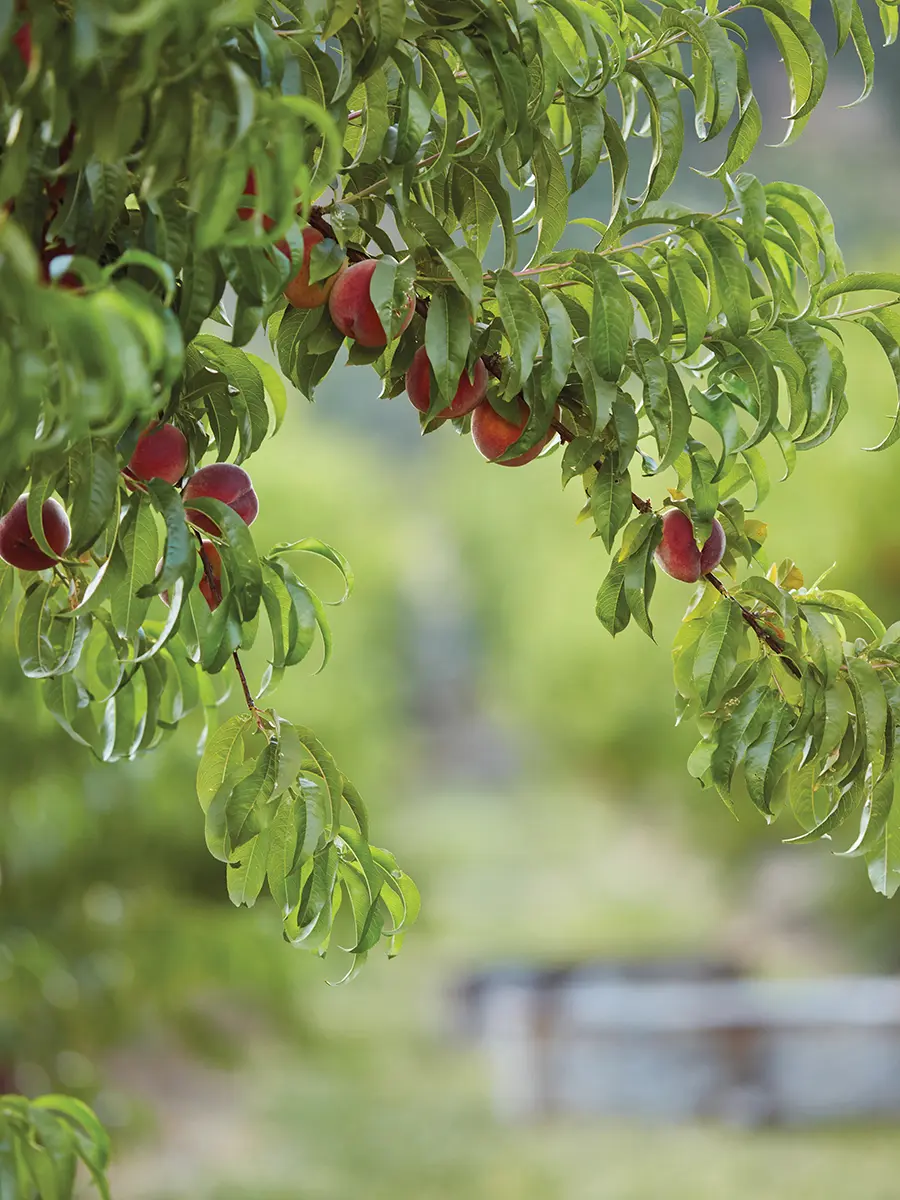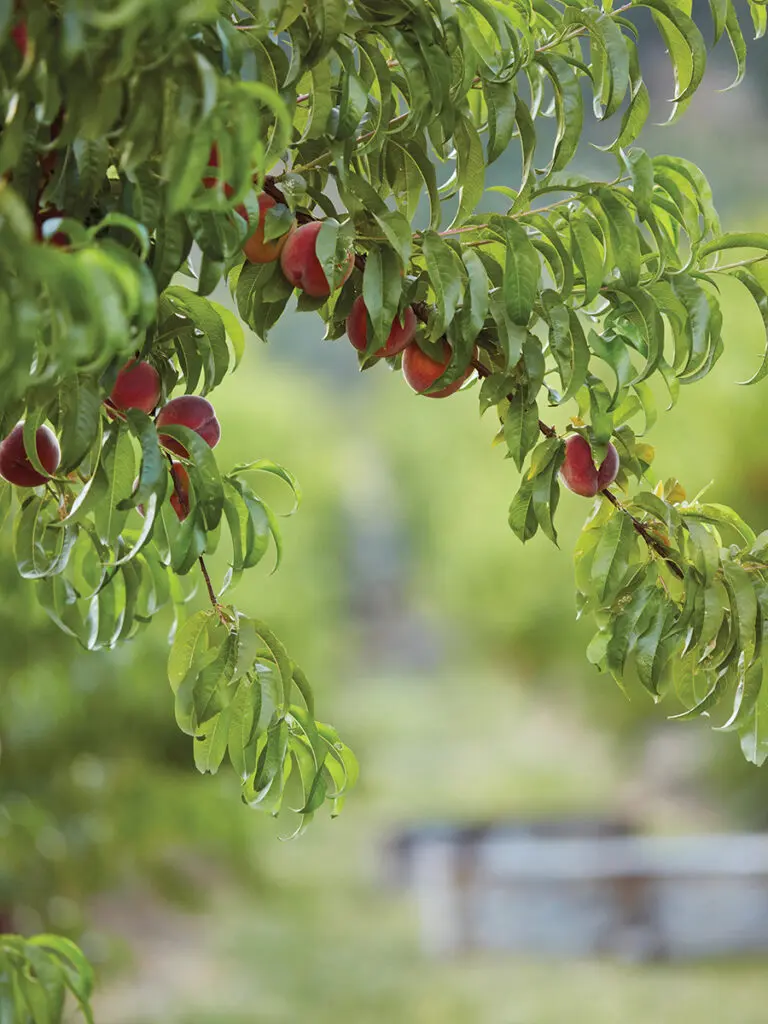 When should we celebrate the peach?
Strangely, while July owns National Peach Month, Aug. 22 marks National Eat a Peach Day, throwing a wrench into many a celebration plans. Of course, you could just love eating a peach any day of the year.
How do I choose the best peaches?
We give you permission to gently squeeze the produce. When you do, the peach should have a little give; a firm one isn't ripe. Also, look for saturated yellow and red colors. And take a whiff: The fruit should be fragrant — no smell likely means no taste.
How to ripen a peach
Assuming the fruit isn't still green (in which case, it won't ripen), put the peaches in a paper bag, out of direct sunlight, and don't refrigerate.
How to store a peach
Once ripe, store peaches at room temperature, ideally on a flat, non-porous surface. If you won't get to eating them soon, refrigerate.
How many peaches do we eat a year?
On average, Americans consume approximately 2 1/2 pounds of fresh peaches annually.
Can I eat a peach pit?
No! Ever try to bite into one of those things? There's a reason peaches — like cherries —are called stone fruits. Also like a cherry, the pit of a peach contains poisonous cyanide compounds. The good news: The pits are easy to remove. Just cut the peach in half and pop out the stone.
And what's the deal with nectarines?
Nectarines, Hunts notes, "are really just a fuzzless peach" that pair gloriously with soft cheeses and white wine. Harry & David sells them at other times of the year under the Oregold and DulceVida banners.
---
Our favorite peach recipes
---
Power of Fruit
Learn more about nature's candy with our series on seasonal fruit.