With a focus on fine meats and seafood, and how to cook them, our series "A Cut Above" will guide you to become the ultimate grill master.
Success on the grill requires cooking skills and command of your equipment. Long summer days offer the perfect opportunity to experiment with the various types of outdoor grills. We spoke with award-winning pit master Mario "Big Papa" Chape, owner of Big Papa Smoke'm Gourmet BBQ, to get his summer grill guide and gain insight into four types of grills you can test in your own backyard.
---

---
Gas
Popular for their easy handling, gas grills start and stop at the flick of a button. Chape says he favors cooking poultry on a gas grill because of the way the bird renders down. "The slower you do it, the better it tastes," he says. "I also do meat or fish on the gas grill because I don't need the ash flavor. I need a consistent cook without a fire."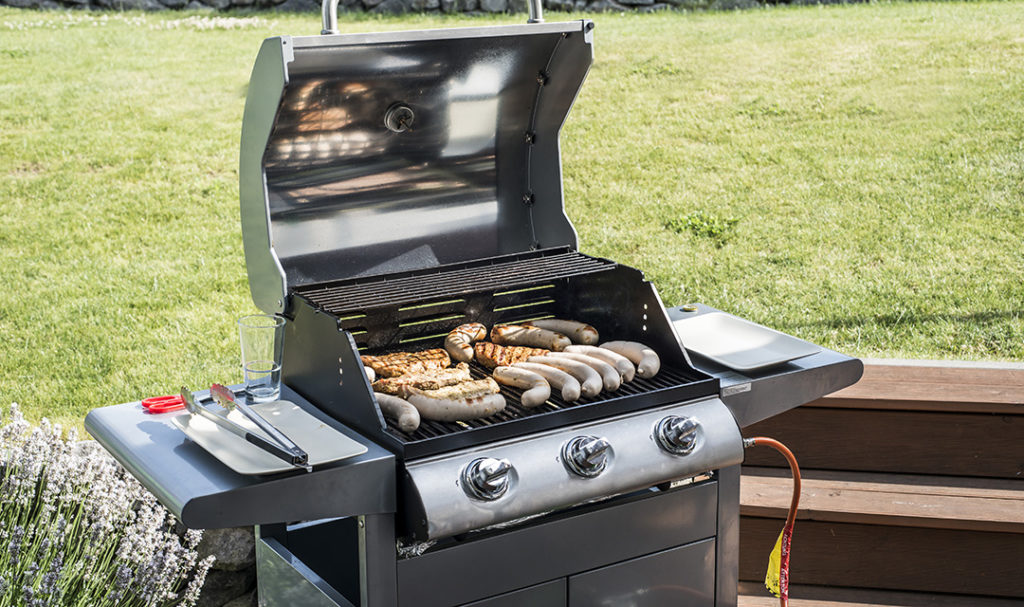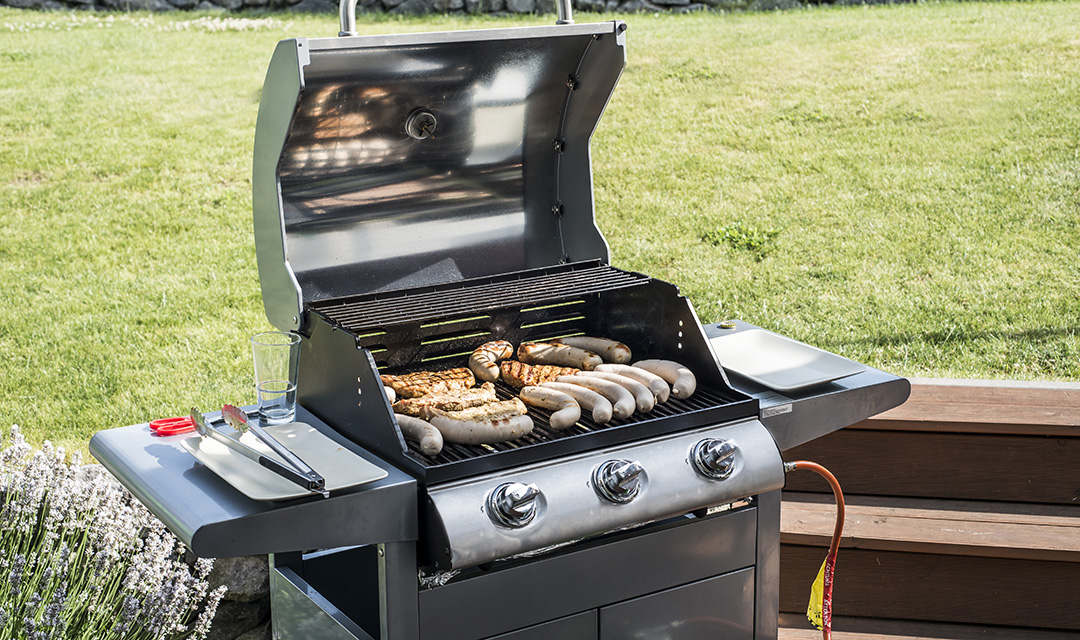 Pros of a gas grill
"The main benefit of using a gas grill is temperature control. It's important when cooking in general, but when you're outdoors you don't want anything to get too hot too fast," Chape says.
Cons of a gas grill
"You're going to give up a little bit on the integrity of the taste of the food because you're not going to get that open fire with the gas grill," Chape says. "When you use a charcoal grill there's a nice little moisturization of flavor that releases back up into that piece of meat."
Grilling tips
"Don't turn on all of your burners. There's no reason to have them going at the same temperature at once. Always keep a cool zone and a hot zone. This is going to keep your friends around when you decide to turn on the grill," Chape says.
Charcoal
Charcoal grills deliver savory, smoky flavor when chicken, steak, and burgers are on the menu. Chape says charcoal grills are best used by more experienced grillers because there is less control over the flame than a gas grill. The benefit is being able to cook at a higher temperature.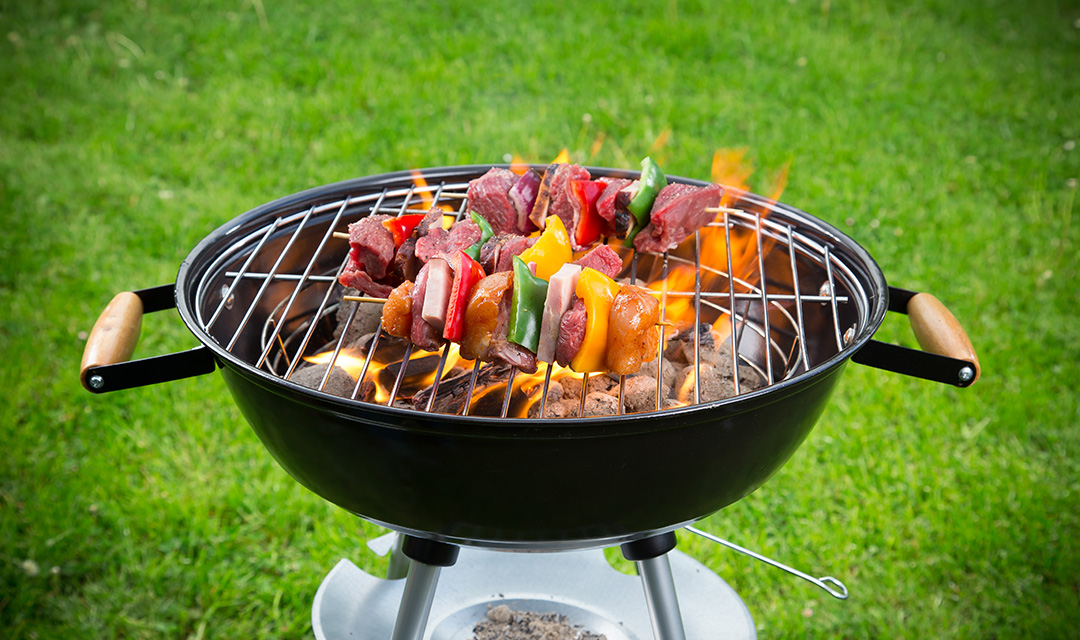 Pros of charcoal grills
"By cooking over charcoal you're creating a deep and savory flavor profile," Chape says. "When the meat and other ingredients, like barbecue sauce or marinades, drip onto the coals, they combust and deliver that smoky flavor you can't get any other way."
Cons of charcoal grills
"It's difficult to sustain a consistent temperature with charcoal," Chape says. "Amateurs might get ash in their food if they're not careful." And that will definitely get your friends running for the door.
Grilling tips
"Always start with a clean tray when you're cooking with charcoal," Chape says. "Dust off the dry ash pan every single time you cook. Turn it over and shake the ash out or bang it out into a trash can."
Kamado
The kamado grill is a type of charcoal grill known for its high retention of steady, even heat in its highly efficient cook chambers. It also looks like an egg. While traditionally made from ceramics, today's kamado grills are made from refractory materials and long-lasting cast aluminum. "They're really great for making pizza and cooking brisket," Chape says.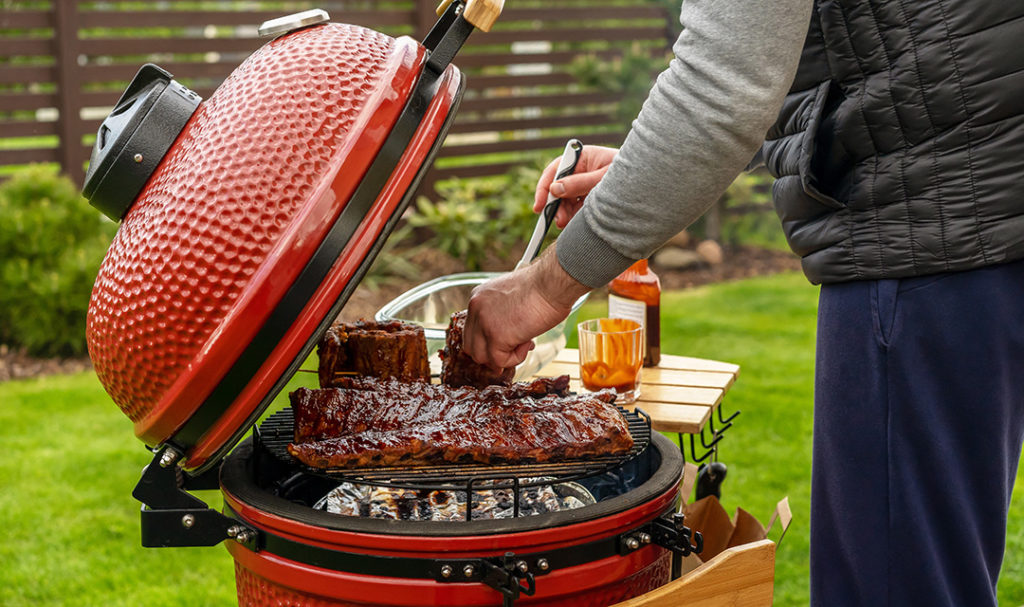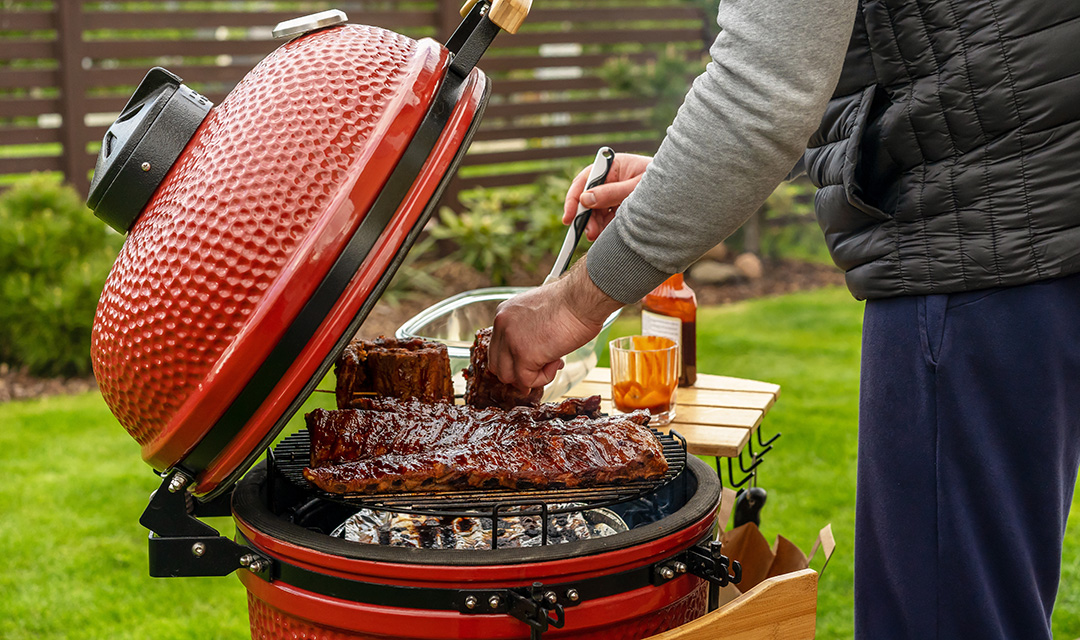 Pros of kamado grills
"Kamado grills are really versatile in terms of cooking techniques and they create excellent flavor profiles because so much of the smoke and moisture is contained inside," Chape says.
Cons of kamado grills
"Kamado grills are heavy, they're not easy to drag across the backyard or beach," Chape says. "It's not so simple to cool a kamado if it reaches a higher temperature than you want it to."
Grilling tips
"Use a wire screen when cooking wings and vegetables on the kamado," Chape suggests. "Also, using a disposable foil pan underneath the meat will limit flare-ups and damage to the grill caused by grease."
Rotisserie
When set up properly, rotisseries are less labor intensive than charcoal grills and deliver an ideal, even cook. Chape offers pig roast experiences using a rotisserie that can cook a 40-pound pig, but because roasting temperatures aren't adjustable, he advises newbies to start with something simple. "Chicken on the rotisserie is easy, but I also love roasting turkey and ribs," he says.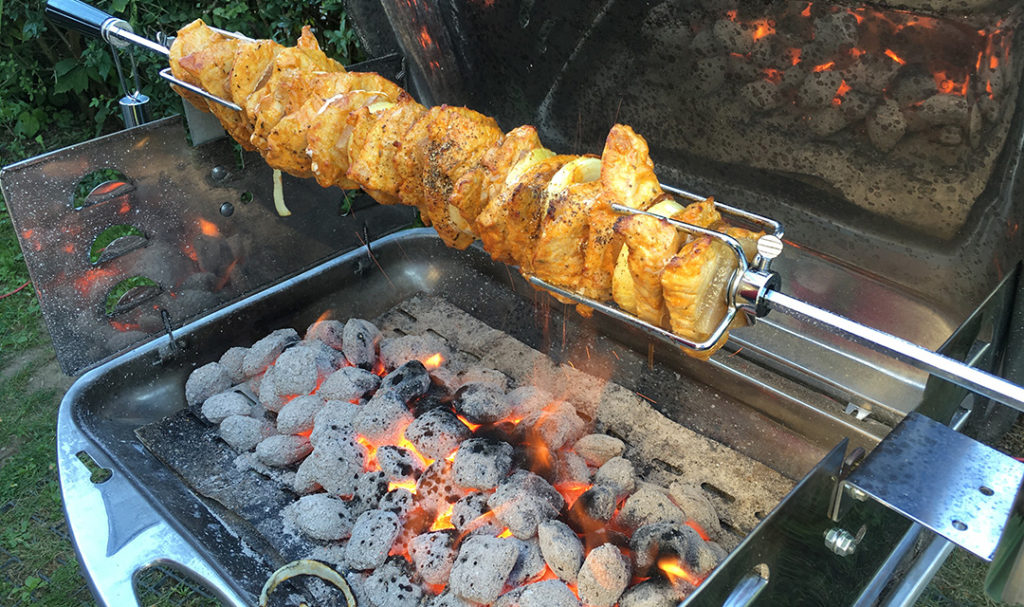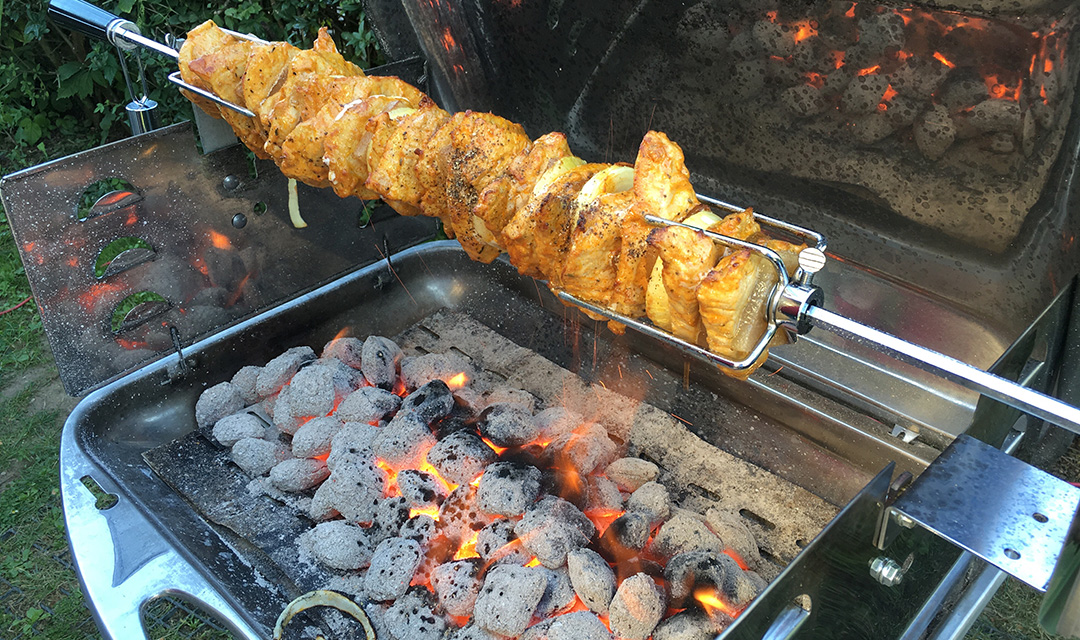 Pros for rotisseries
"It's a completely different flavor when you're roasting. The meat bastes in its own juices in the rotisserie and it doesn't drip until it stops spinning," Chape says. "Because it turns as the fat is lingering, the fat continues to run through any piece of rotating meat and that enhances the flavor profile."
Cons for rotisseries
"The rotisserie sucks," Chape says with a chuckle. "Nobody really uses them because they don't come with the equipment. You have to purchase parts additionally to really make use of them."
Grilling tips
"It's all about how you load the meat onto the spit rod. You want to make sure you get a smooth rotation," Chape says. "You want something that is going to consistently rotate, not something that leaves you with an uneven cook."