It's a gorgeous time in the Rogue Valley, with pear blossoms bursting with color. This takes us back to 1934, when Harry & David grew their first pear harvest.
This is the beginning of the Harry & David 80th anniversary celebration, which I'm honored to be a part of along with five of my fellow food blogging friends.
This week we're kicking off the Pear Season with a Northwest Blogger Event in the Rogue Valley! Could there be a more beautiful time and a greater way to celebrate?
Let me introduce to you these fabulous Harry & David fans: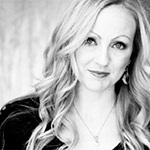 The Beeroness — Jackie Dodd
Jackie, from the Seattle, WA, area, blogs at TheBeeroness.com and loves to cook, create and bake with craft beer. She's been on the Today Show, Lifetime Network, and CBS News, as well as in print publications such as Imbibe, Bite and the San Francisco Chronicle. She also writes for Parade magazine, DRAFT Magazine and Whisk Magazine.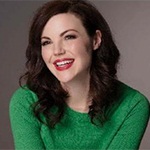 Heather Christo – Heather Christothoulou
Heather, from Seattle, WA, blogs at HeatherChristo.com and is a chef, entertaining expert, mommy, wife, blogger, photographer and author of the gorgeous book Heather Christo's Generous Table. Her book is all about easy and elegant recipes through the seasons.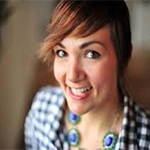 Shutterbean – Tracy Castagna
Tracy, from the Bay Area in California, blogs at the beautiful site Shutterbean.com and is obsessed with good food and great photography, both of which are equally evident on her fun and colorful blog. Completely self-taught, Tracy loves the intimacy and nurturing quality of sharing delicious meals with loved ones, along with creating fantastic recipes. She is a partner in the popular podcast series "HomeFries" along with Joy the Baker.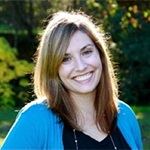 Crazy for Crust – Dorothy (Kern) Blumerkern
Dorothy, from Northern California, is the blogger behind the popular dessert blog CrazyforCrust.com. She bakes up all sorts of desserts that are sometimes crazy, and her first cookbook, Dessert Mashups: Tasty Two-in-One Treats, will be available early this fall. She's a wife and mom, nob loves reality TV and is rarely seen without her Kindle or her iPhone.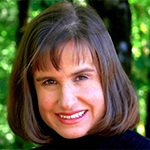 Noble Pig – Cathy Pollak
Cathy, from the Willamette Valley, is a freelance writer, recipe developer, food blogger and winemaker and blogs at Noble Pig. She has a love for bacon, mayo, good food, wine and fun. As an avid wine enthusiast, Cathy owns and runs the winery Noble Pig Vineyard, is a wife and mom and feels that her interests are too far and wide to be limited to one thing.
Along with touring the Harry & David facilities, the bakery, the Country Village store and more, we have some fun things planned, with delicious meals at restaurants like Winchester Inn, Sammy's Cowboy Bistro, Jefferson Spirits, DANCIN Vineyards and a tasty luncheon at my home, with the help of the Fresco Food Truck. But shhh… Don't tell the bloggers!
Let the springtime festivities begin! And happy 80th birthday, Harry & David!