Mother's Day Brunch to Show Your Appreciation
It's a special time of year where we celebrate the woman who means the most in our lives: our moms. Mother's Day is May 8, and to help you give your mom the appreciation she deserves, we've put together a handy gift guide.
Mother's Day brunch is a traditional way to celebrate the holiday, but "traditional" doesn't have to mean "boring." Read on for memorable and delicious ideas that will make her day very special.
All Your  Mother's Day Brunch Needs in One Place
What better way to do Mother's Day brunch than with this Brunch Gift for Mom? Featuring essential items such as muffins, quiche, and ham in a delightful hatbox that she'll love to use over and over again.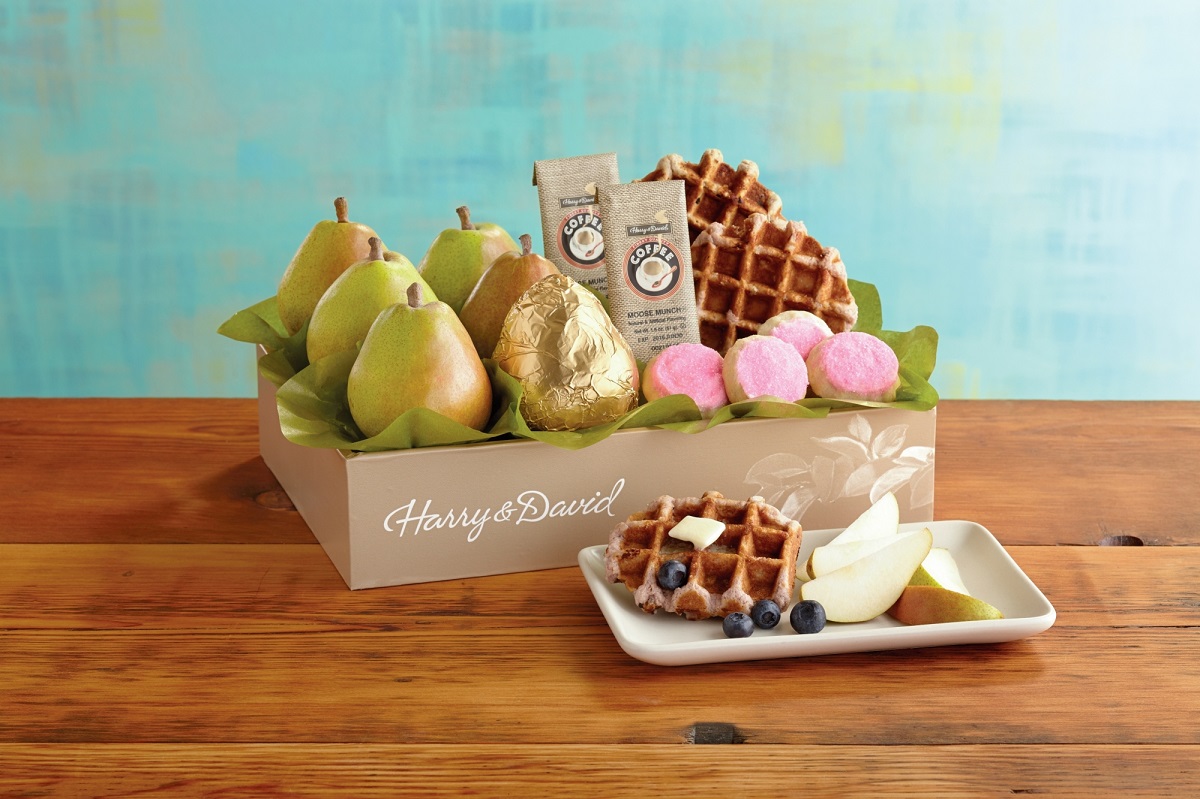 Wish her a very happy season with this box full of sweet delights, or take it along as a hostess gift for your next brunch celebration. It brims with juicy Royal Verano Pears from our orchards, buttery shortbread cookies from our bakery, our premium Moose Munch® Coffee, and Wolferman's® famous waffles. It's truly a warm gift from the heart.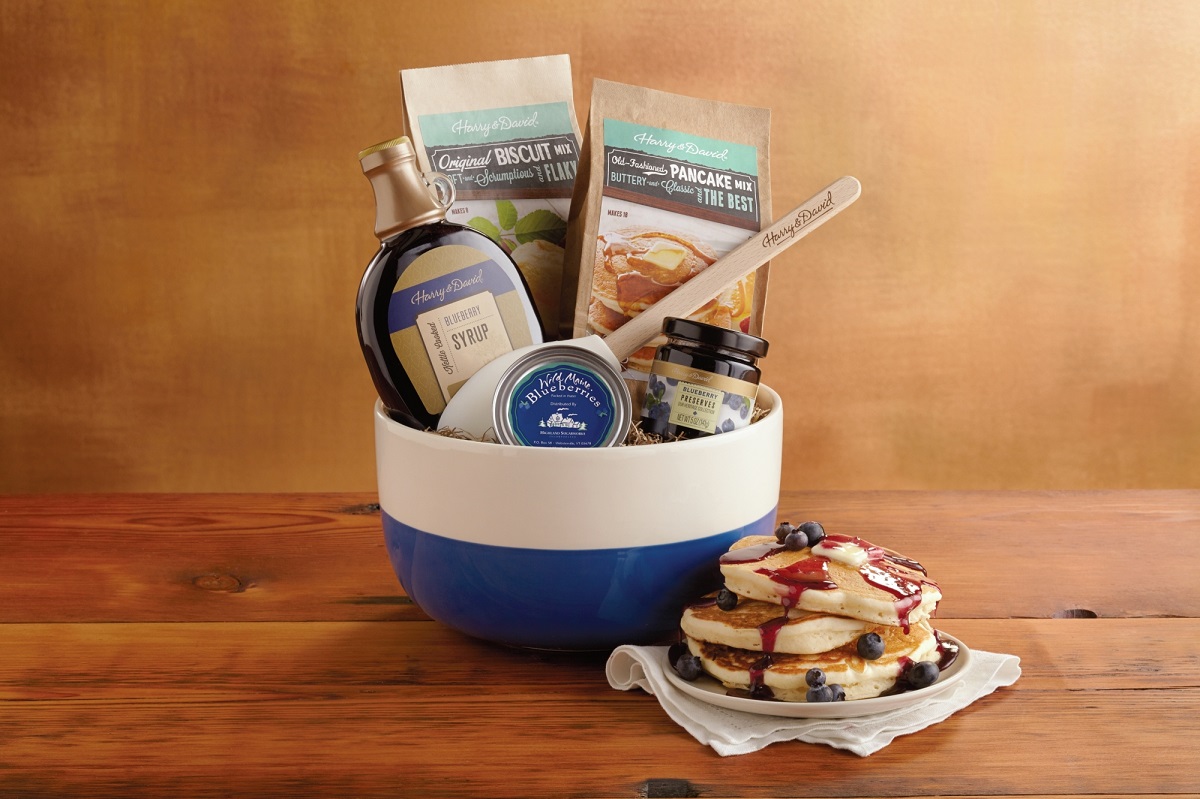 Does your mom love cooking up delicious things to eat? This gorgeous blue and white stoneware batter bowl is filled with all the ingredients for mixing up an easy gourmet meal. The bowl holds buttermilk pancake mix, biscuit mix, blueberry syrup, and blueberry preserves.
For everything she does, Mom deserves the very best. Thank her just for being her with a towering collection of delights topped with a hand-tied bow. She'll love opening this series of beautiful boxes filled with delectable Mother's Day gifts, such as buttery shortbread cookies made in our bakery and signature chocolate truffles from our candy kitchen.
The box is both elegant and sturdy, creating a wonderful vessel in which to present a gift for Mom. The truffles within are crafted to the specifications of our expert chocolatiers, making them the perfect Mother's Day chocolates. This is the perfect gift for moms with a sweet tooth.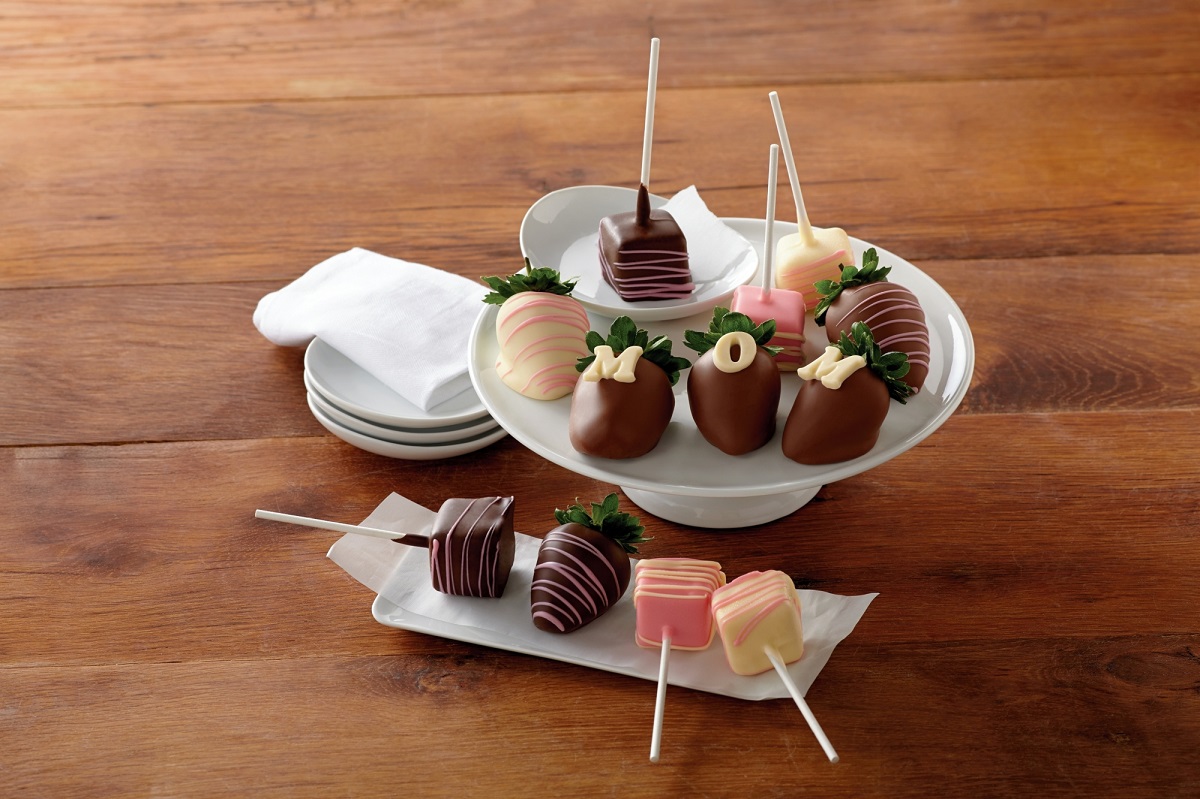 There's nothing more perfect for Mom's special day than chocolate-dipped strawberries, especially when they're paired with a half-dozen creamy, chocolate-covered cheesecake pops. Both pair perfectly with wine, and decorated with the word "Mom."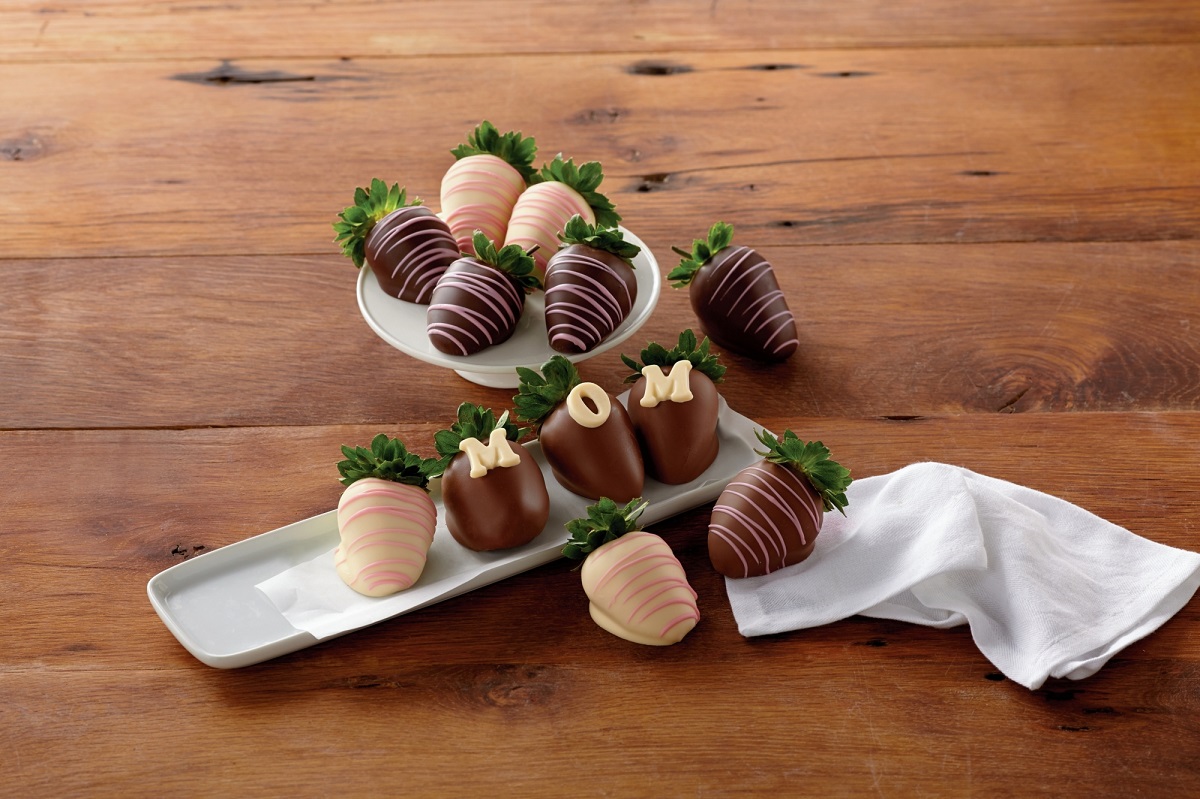 Chocolate-covered strawberries are a delicious and visually striking Mother's Day gift that she won't soon forget. Each berry is carefully dipped by hand, ensuring that it's cloaked in a rich shell of pure milk, white, or dark Belgian chocolate. Playfully decorated, these chocolate-dipped strawberries are a decadent pleasure.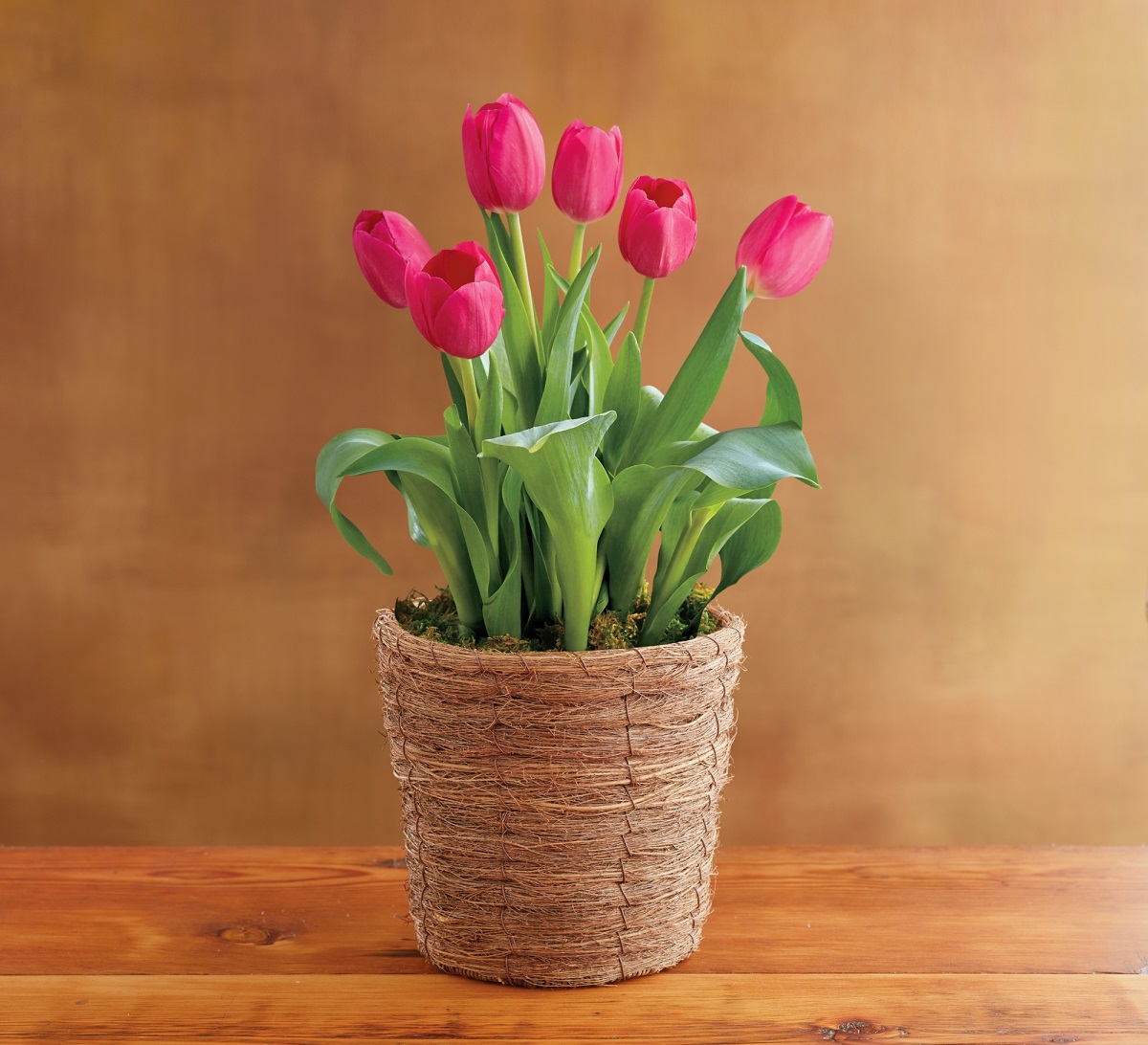 Why not start Mother's Day brunch with a colorful potted centerpiece? Why not make it even better by giving your mom a year's worth of fresh flowers and plants delivered monthly? From mini roses to lilies and amaryllis bulbs, this ever-changing arrangement is a perfect way to keep the house feeling warm and bright all year long.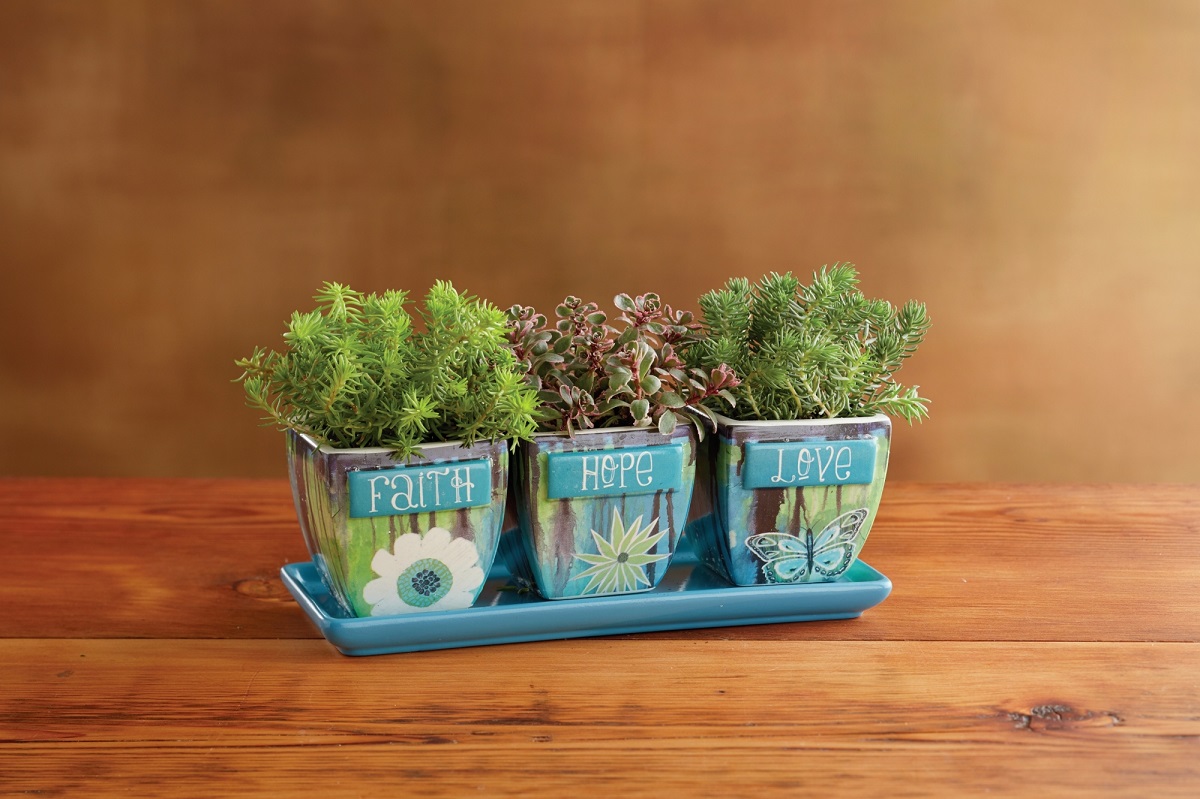 These easy-to-care-for succulents add a lot of life to your mom's home. They will live for several years and take up very little time and space to care for, but they will stay verdant and the beautiful planter they come in can be reused with other plants in the future.
Has your mom always dreamt of a white picket fence? Well, she'll be delighted by this unique collection of mini roses complete with a white picket fence planter. The roses in this plant gift come in three colors—red, yellow, and orange—that represent the turning of the season from the monochrome white of winter to the warm spectrum of spring. These Mother's Day flowers are a lively addition to any Mother's Day brunch table.