The holidays offer a chance to reconnect with friends and family, and give us an excuse to have a little fun around the office with our co-workers, and one of the most common ways we do this is by giving gifts. But we, as humans, also like playing games, so it only makes sense that we would combine these two passions into one this time of year in the form of holiday gift exchanges. And the two most popular kinds of gift exchanges are White Elephant and Secret Santa. But where did these traditions get started, and what kinds of gifts are appropriate for each?
Here's a closer look at these holiday classics as well as some inspiration to ensure your gift exchange is a success.
White Elephant gift exchanges
Legend has it that this party gets its name from the passive-aggressive, gift-giving habits of an ancient king of Thailand. Whenever someone left him displeased, he'd "honor" them with the gift of a white elephant. These animals may have been beautiful, but they were useless and expensive to keep. Today's white elephant parties are a little less mean spirited, but the tradition of gifting something a little "funky" remains.
There are many variations on how the game is played, but the general rules remain the same. Each player brings one present, and everyone participates in a game that determines the order in which the gifts are received. This could be as simple as drawing names from a hat or as elaborate as playing bingo or another party game.
Make sure you get something that your gift getter will actually like. You might think that a 'gag gift' will be really funny, but it might not be.
JAMES COOPER
Christmas expert and manager of WhyChristmas.com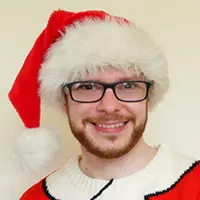 When someone's turn is up, they get to choose a present from the community pile OR decide to steal one from someone else. (It's up to the game host whether you unwrap presents as you receive them or wait until the end.) Sometimes there's a limit on how many times a gift can be stolen, while others prefer to facilitate a free-for-all.
White elephant exchanges work best when gifts range from quirky to quality. Ideally, you want multiple people fighting over a few items and lots of laughs over the weirdest presents. But, above all, no one should take the gift exchange too seriously — it's an opportunity for some lighthearted fun and mischief.
Now, let's explore some popular presents suitable for each party style.
Secret Santa gift exchanges
Most people are familiar with a Secret Santa gift exchange, as it is the more traditional of the two and has been around longer — but in case you haven't heard of it, we went straight to an authority to explain more about it.
"Secret Santa is a way of anonymously giving gifts," says James Cooper, Christmas expert and manager of WhyChristmas.com. More specifically, it involves a group of people writing each of their names on a slip of paper and putting them all into a hat (perhaps, even a Santa hat), and then each participant pulling out a name at random. Then, they buy a present for the person whose name they picked without letting the recipient know who it is from.
Sometimes, small gifts are distributed in the weeks leading up to Christmas, with the grand finale taking place at a Christmas party. The goal is to be sneaky; you don't want anyone identifying you as their gift giver until the big reveal.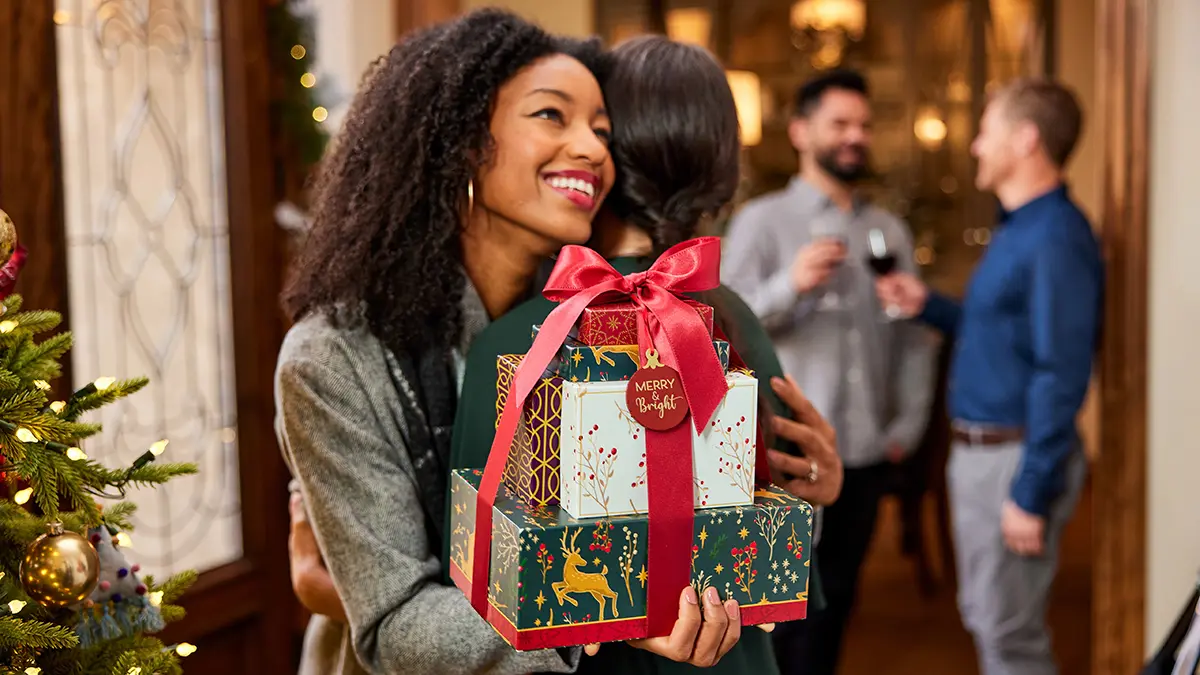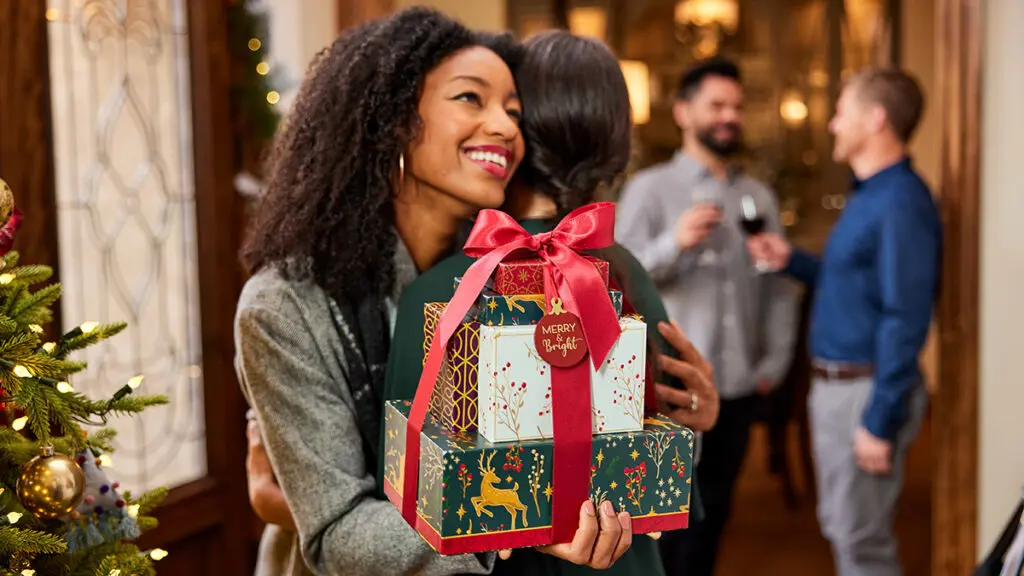 But despite how common Secret Santa parties are today, no one really knows how the tradition started.
"It might have begun in Sweden with a custom called 'Julklapp' ('Christmas knock')," Cooper explains. "Several hundred years ago, there was a tradition where you would knock on the door of a friend or neighbor and then leave a small gift (often made from straw or wood) behind on the doorstep. The gift would include a little motto or riddle to help people work out who had left the gift.
"There's also the legend of Saint Nicholas (the original Santa) giving money anonymously to a poor family by dropping coins into a shoe or stocking," Cooper continues. "This means that he was literally the first 'Secret Santa'!"
For those putting on a Secret Santa party, Cooper has some advice.
"Make sure you get something that your gift getter will actually like. You might think that a gag gift will be really funny, but it might not be," he says. "I also recommend setting a monetary limit, so all the presents are of relatively equal value."
Secret Santa gift ideas under $25
These cute and thoughtful gifts will ensure your Secret Santa partner feels cared about.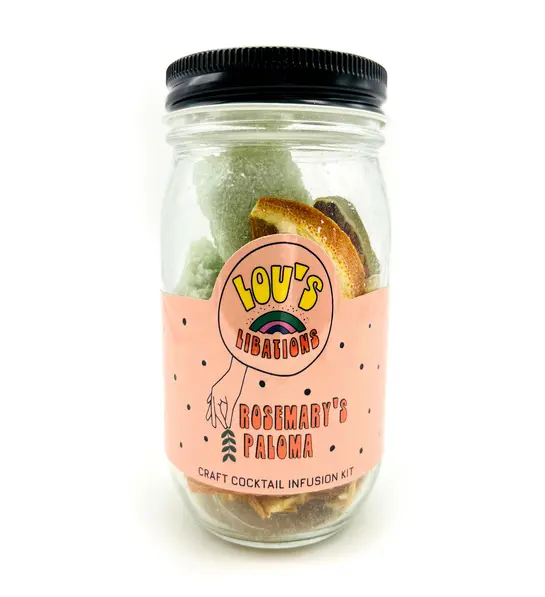 Give the mixologist in your life some libation inspiration this holiday season with a cocktail infusion kit. This blend of rosemary, grapefruit, and citrus kicks up the flavor and adds a warming effect to vodka, or gin (sold separately).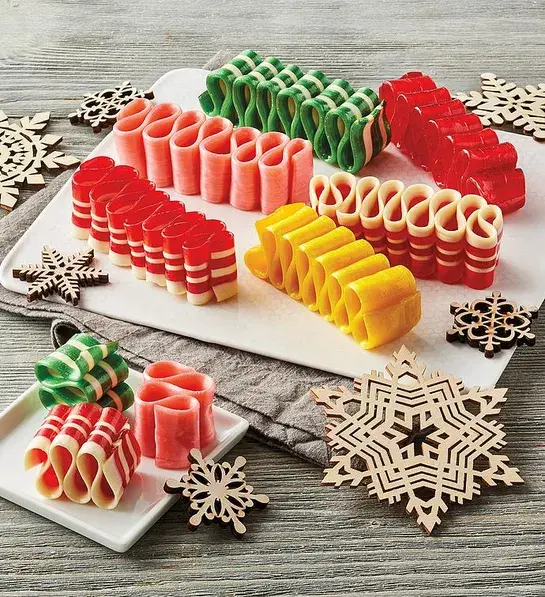 This sweet treat is a holiday classic for a reason. Each box of delicate ribbon candy contains five flavors: cinnamon, lemon, cherry, clove, and peppermint.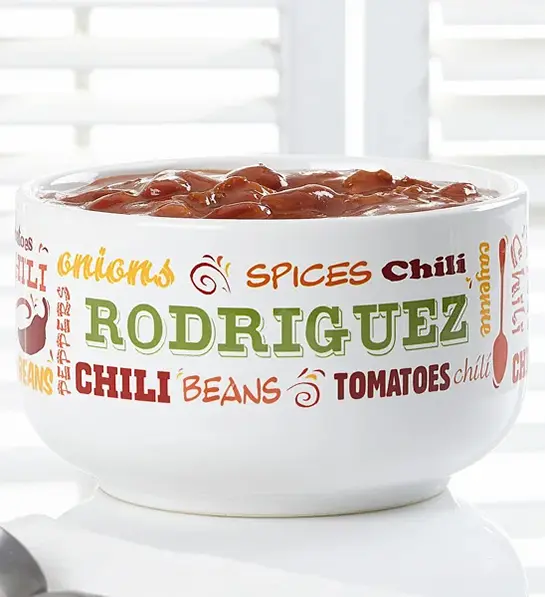 Warm up your gift partner this holiday with their own custom chili bowl. It can be personalized with any first or last name within the design.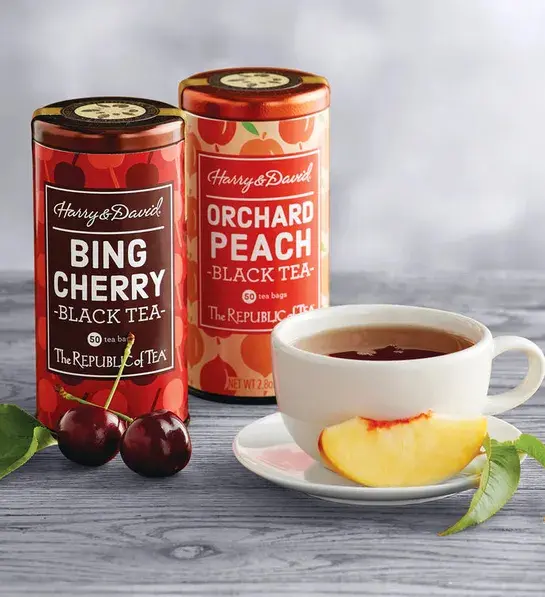 Nothing is more warming on a chilly winter day than a hot cup of tea. Or, your Secret Santa can save these for when the temperature warms up and make themselves a pitcher of iced tea. Either way, for a person who loves tea, this is a no-brainer.
Make sure those canine companions get some love this season, too. These holiday-themed dog treats and human treats, aka cookies, will spread the love to the four-legged and two-legged folks alike.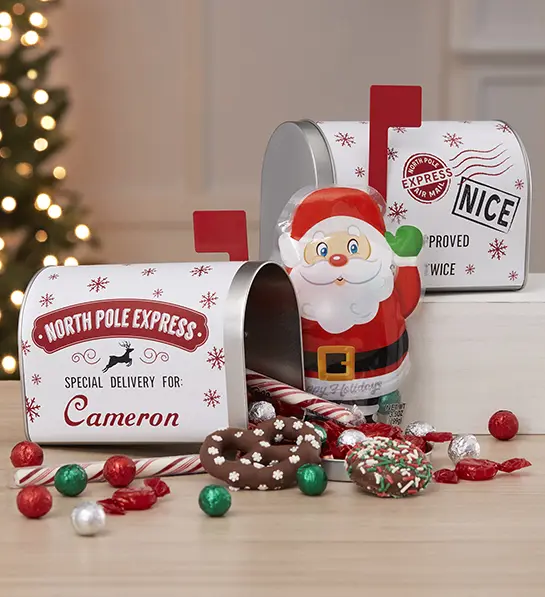 This cute and customizable gift tin comes shaped as a mailbox and is stuffed with holiday treats. Choose any name to be inscribed on the side to add a personal touch.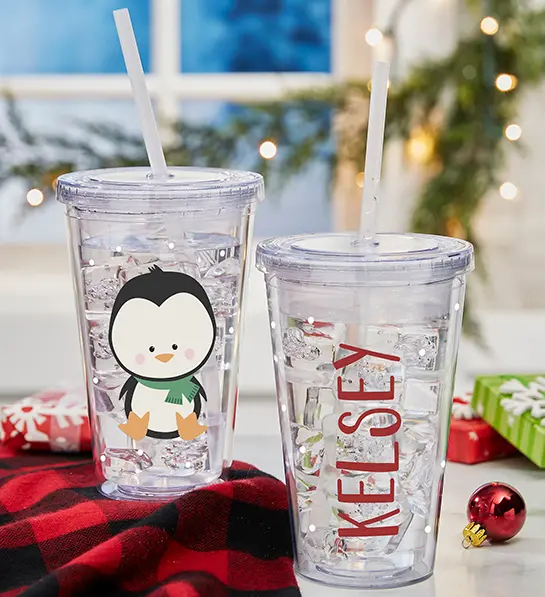 Let your Secret Santa know you think they're special with a tumbler personalized with their name. These BPA-free cups are well suited to both hot and cold beverages and come in five charming designs: penguin, reindeer, polar bear, snowman, and sloth.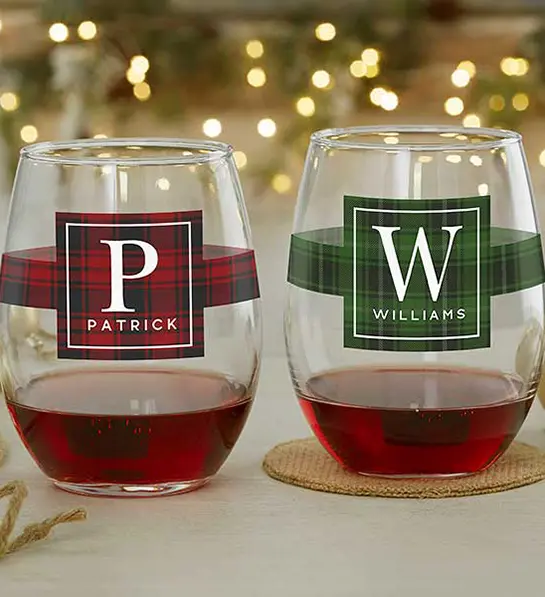 Spice up those holiday drinks with a customized wineglass printed with the name of your secret Santa partner.
Secret Santa gift ideas under $50
Amp up the party with these specialty gifts anyone would be thrilled to receive.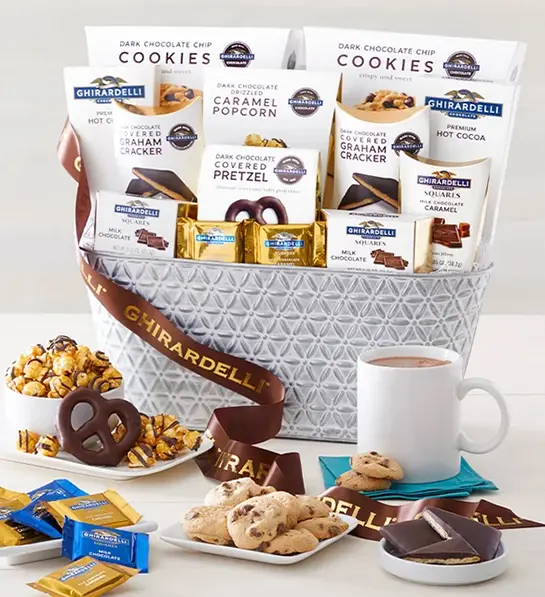 Decadent treats are always appreciated. This collection of gourmet chocolates, cookies, pretzels, and hot cocoa comes in a festive bin.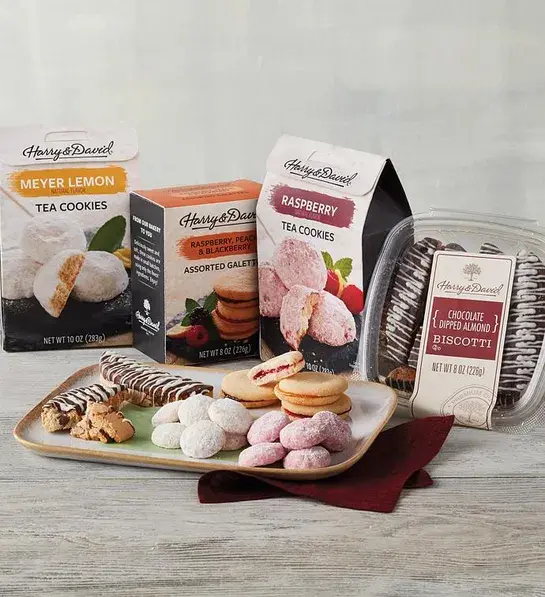 This sweet gift — or gifts, rather — has something to satisfy every taste. Choose from eight different cookie varieties, including pumpkin pecan biscotti, lemon tea cookies, and vanilla shortbread cookies.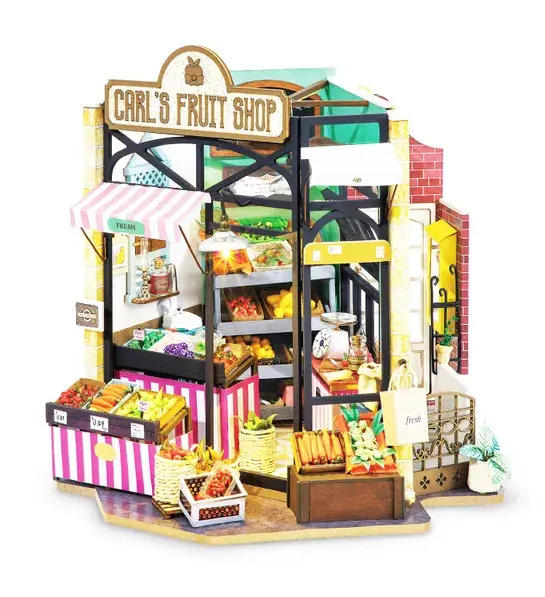 These dollhouse puzzle kits can entertain anyone — especially the person who likes mind benders — on dark winter nights. Full instructions explain how to make and assemble every intricate detail.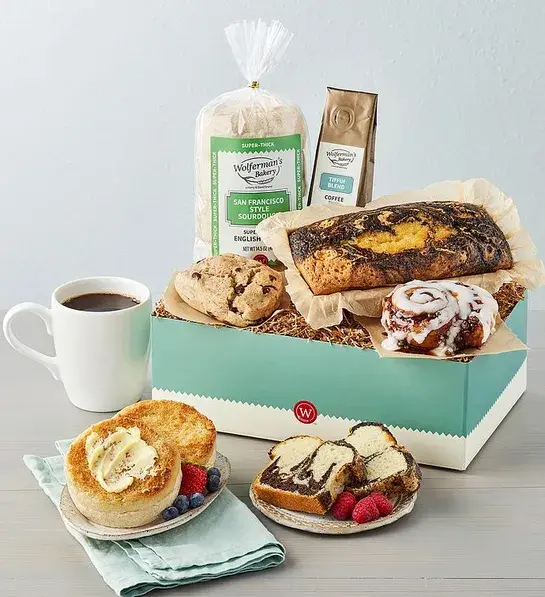 Make mornings a little easier for your gift recipient with this box bursting with scrumptious bakery staples. They'll enjoy ground coffee, sourdough English muffins, a chocolatey scone and loaf cake, and a cinnamon roll covered in icing.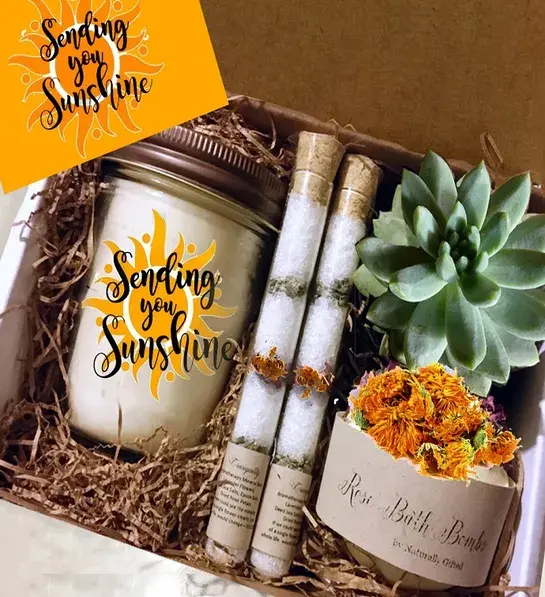 Help them chase away their winter blues with this bright and sunny spa kit. It includes a hand-poured soy candle, calendula bath bomb, lavender and rose salt tubes, and a live succulent.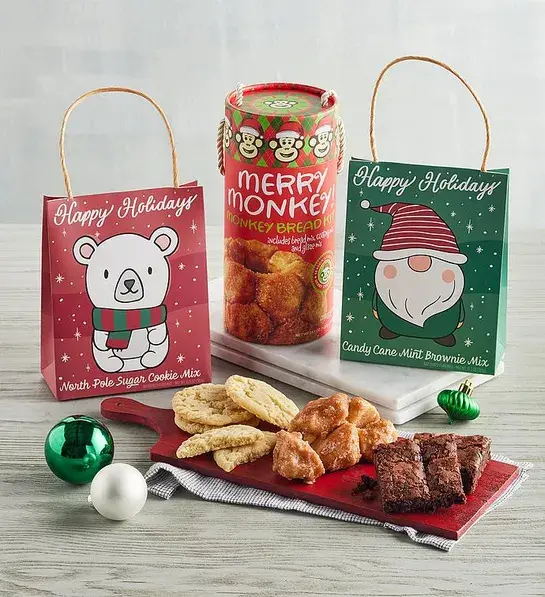 Delight that person who loves spending time in the kitchen with a trio of baking mixes, including sugar cookie, mint brownie, and monkey bread. These make it easy for them to fill their home with the aromas and tastes of the holiday season.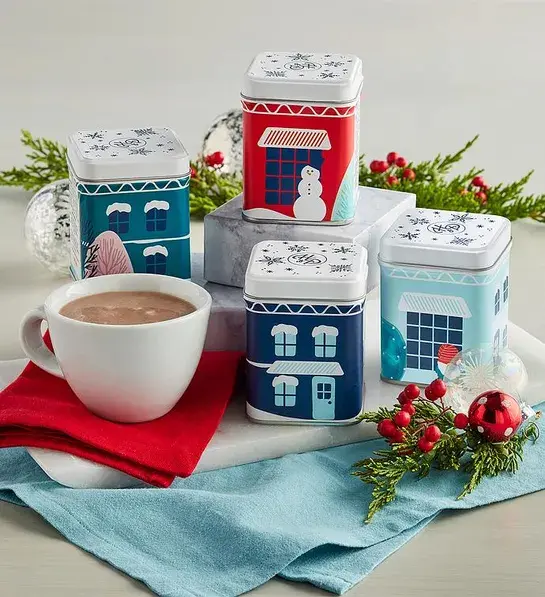 Give the warming gift of cocoa, and not just any cocoa — the finest and most popular varieties Harry & David makes. Each of the four holiday-themed canisters is filled with a different flavor: Belgian white chocolate, peppermint, milk chocolate, and caramel. Just add water or milk for an even more decadent drink.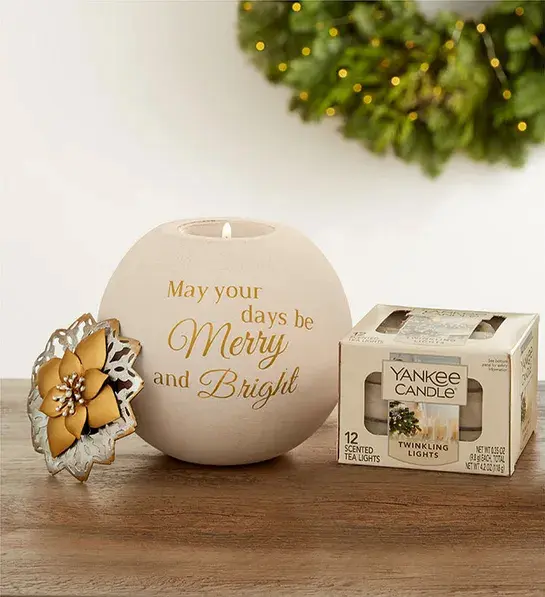 Add a cheerful glow to the home with this terra cotta tea light candleholder. The replaceable candles light up the words carved on the exterior.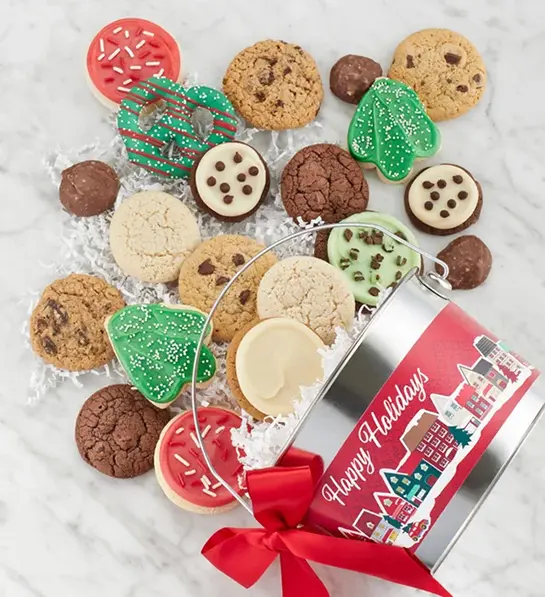 Any Secret Santa participant would be thrilled to receive this treat box stuffed with holiday cookies. They'll get to enjoy frosted buttercream frosted cookies, sugar cookies, chocolate-covered pretzels, and more.
White Elephant gift ideas under $25
Fun and whimsical, these white elephant gifts will be the highlight of your party.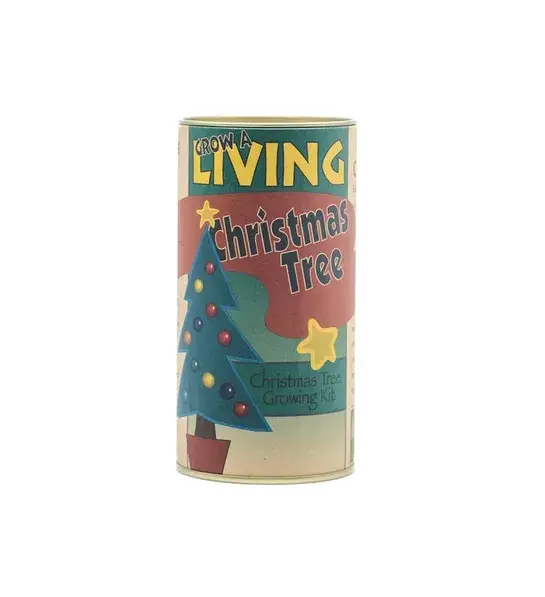 The plant lovers at your party will be fighting over this clever kit that's designed to grow a balsam fir from seed. They'll remember your thoughtfulness every winter as they watch it grow.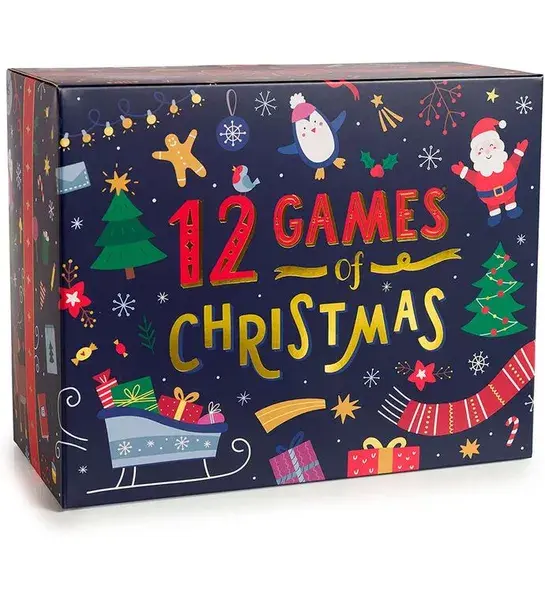 Keep everyone laughing this Christmas with a collection of 12 amusing holiday-themed games. They offer the perfect segue to other activities once the White Elephant exchange is over.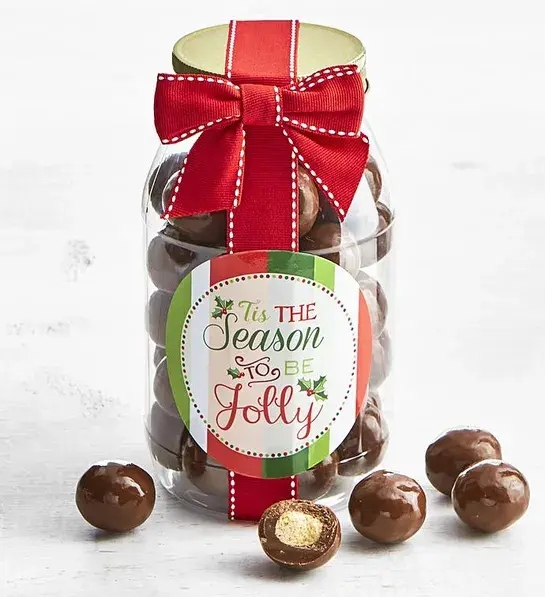 These premium chocolate candies come packaged in a holiday-themed resealable quart jar. If you're unsure what to get, this simple treat should appeal to almost everyone.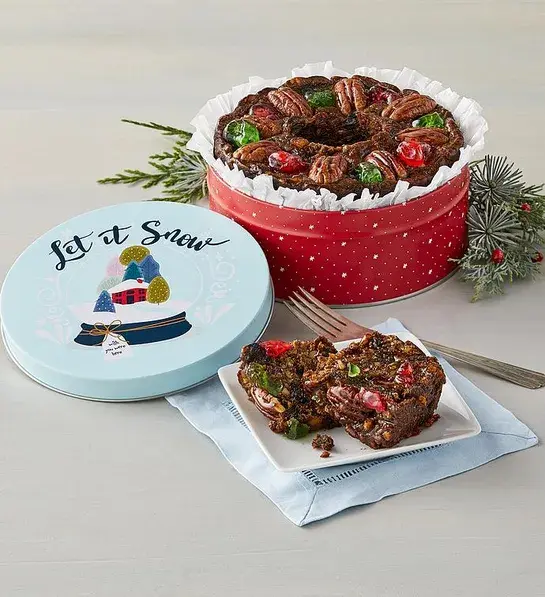 Dive into a Christmas tradition with a fruitcake served in a decorative tin. This timeless treat is chock full of candied fruits, nuts, and warming spices for a delicious take on a holiday classic.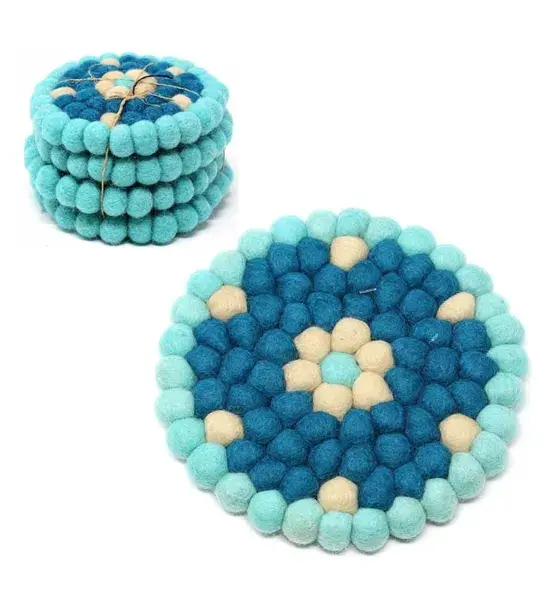 Help your White Elephant giftee keep things cozy for the holiday with these felted trivets. They're the perfect size for a steaming mug of hot chocolate.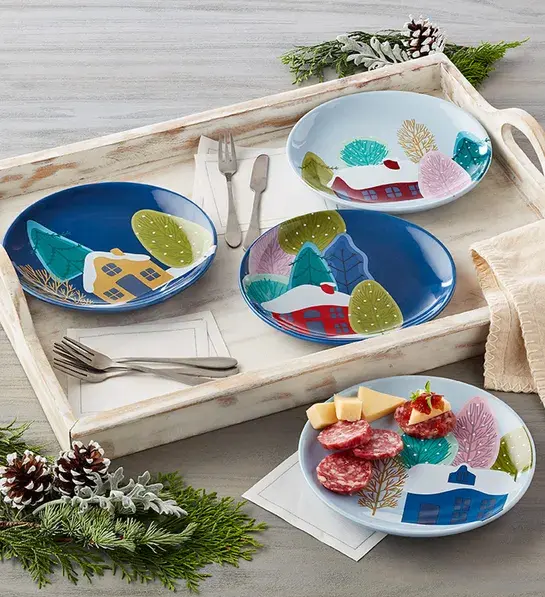 These cute, holiday-inspired plates make for a perfect small gift. Each in the set of four showcases a cozy winter scene.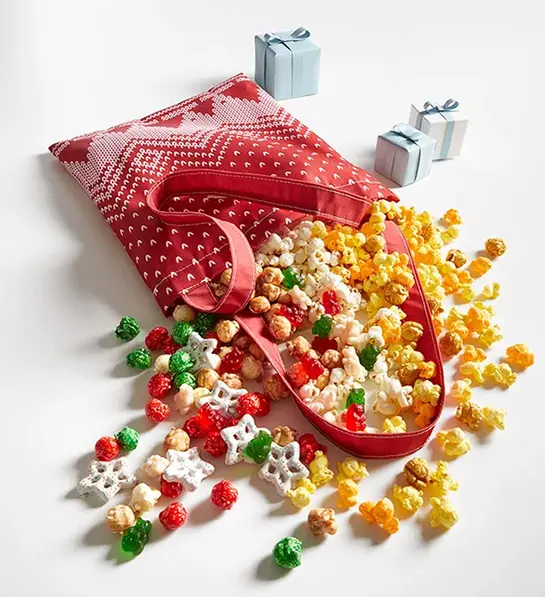 Make sure there's plenty to munch on during the holiday movie season with this seasonal tote filled with five flavors of popcorn, gummi bears, and chocolate covered pretzels.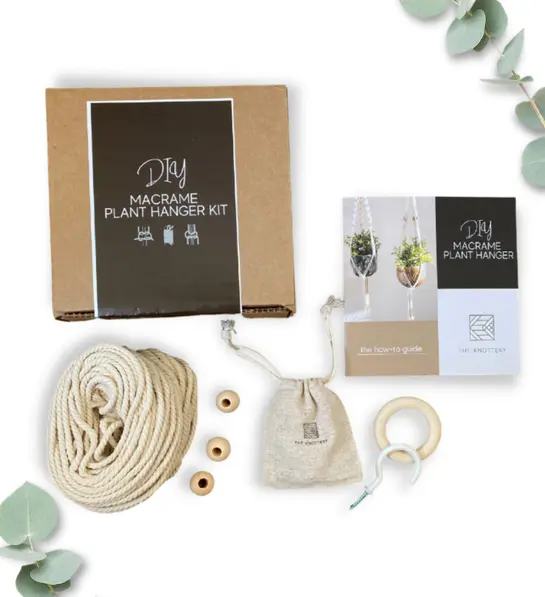 Liven up a boring winter night with this DIY gift for making a classic macrame plant hanger. All necessary crafting supplies, as well as a step-by-step booklet and video tutorial, are included.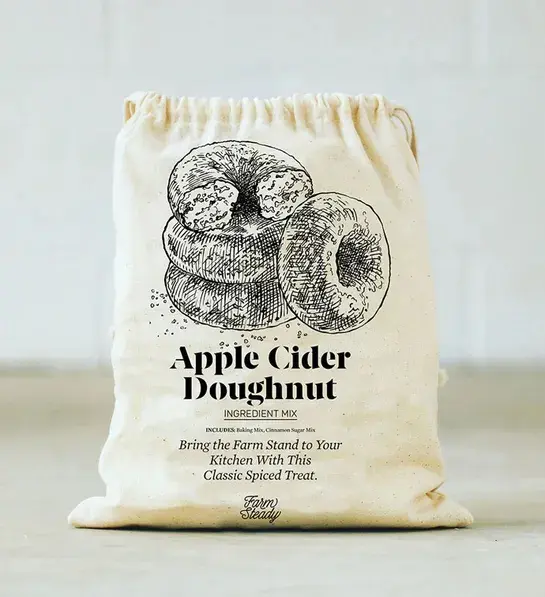 Bring the taste of the cider mill home with this kit for 12 crumbly cinnamon-spiced doughnuts. It's perfect for beginners and expert bakers alike.
White Elephant gift ideas under $50
Don't let the White Elephant theme prevent you from sharing one of these gifts. They're memorable for all the right reasons.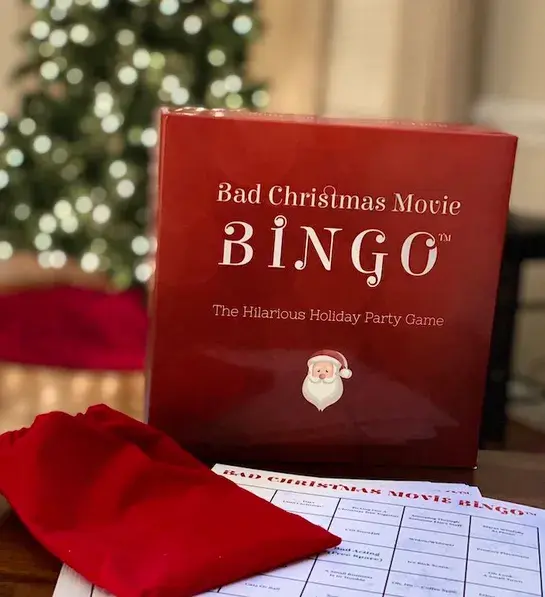 The family holiday gathering will never be the same after you introduce this bingo game that's meant to be played while you're watching made-for-TV holiday movies. Fifteen unique bingo cards mean the whole crew can play.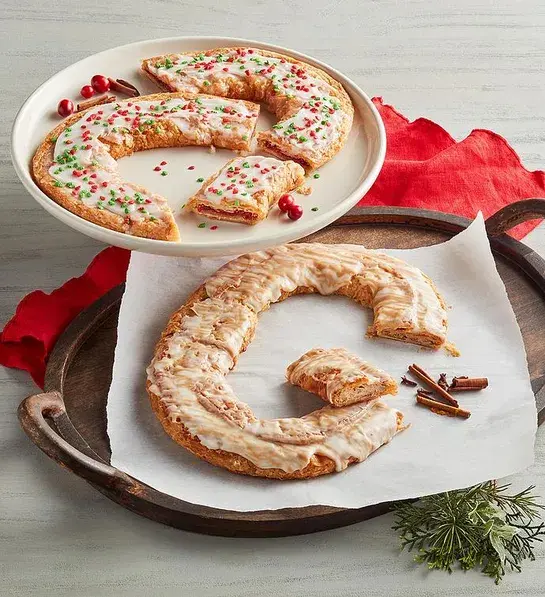 Danish kringle wreaths are a unique holiday favorite, and these versions provide a one-two punch of the traditional flavors of the season.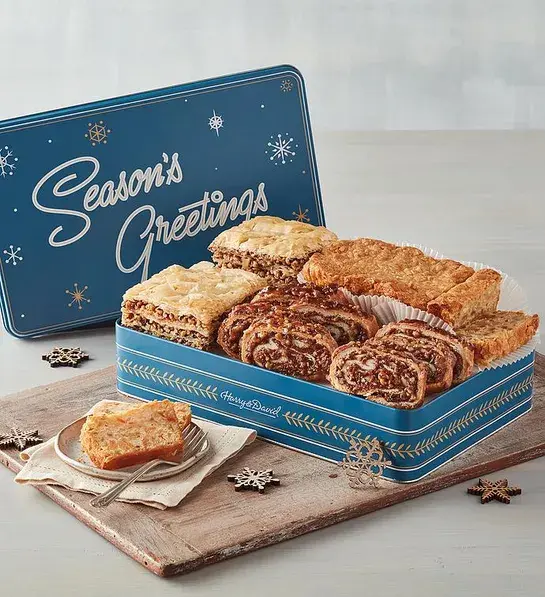 Not one, not two, but three classic treats get the holiday treatment in this delightful gift. A cinnamon swirl, Hawaiian macadamia nut cake, and pair of baklava come nestled in a decorative tin that can be used as holiday décor — or even as packaging for future White Elephant gifts.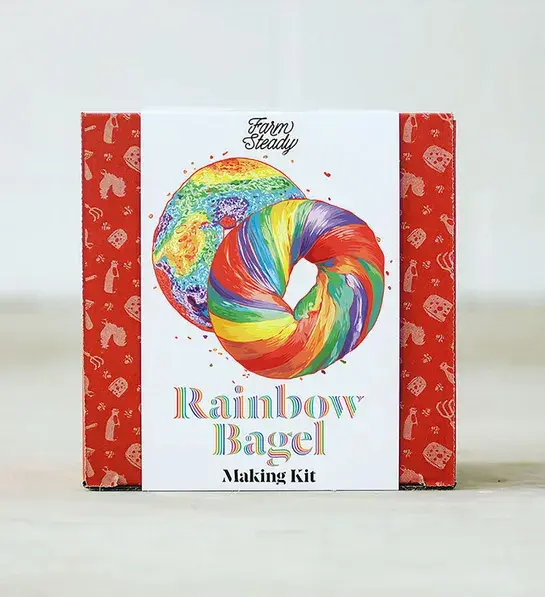 Let the lucky recipient tap into their inner child with this unique kit that comes with supplies and instructions for making a dozen of these colorful treats.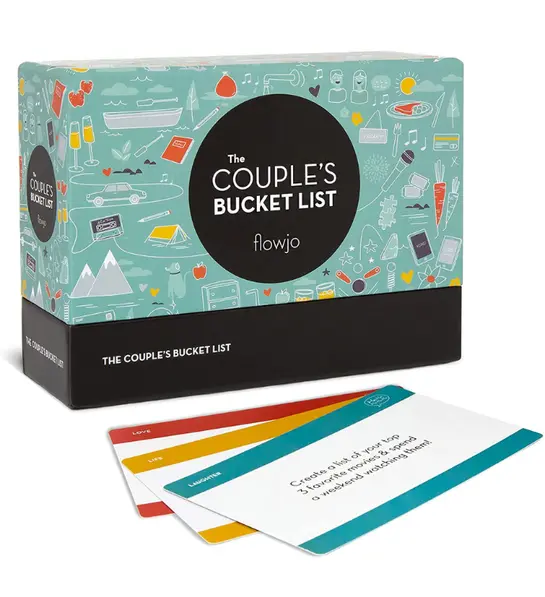 Inspire your friends to make the most of their time this year with this fun date night activity. It provides 100 cards with prompts for serious, silly —and spicy! — activities to help their relationships grow. An excellent gift for an adults-only party!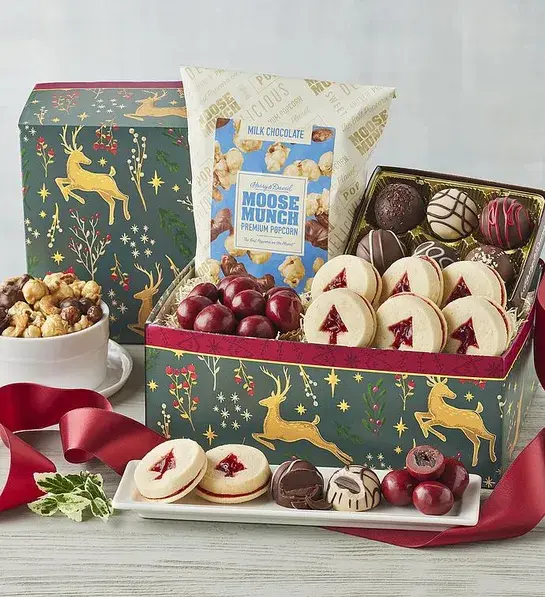 Cookie and candy lovers will appreciate this gift of premium popcorn, shortbread cookies, chocolate-covered cherries, and chocolate truffles.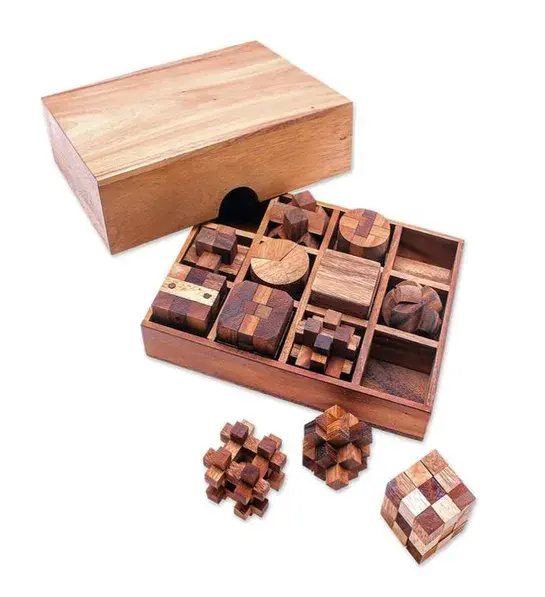 Help your White Elephant recipient while away the winter hours with these hand crafted logical mind wood puzzles.
Promote well-being among your fellow partygoers with this box of ten tea bags. Each tea sachet contains a blend of warming spices renowned for their ability to stimulate mental clarity.
---
For more holiday gifting inspiration, check out our other gift guides:
Editor's Choice
Gifts for Her
Gifts for Him
Gifts Under $50
Gifts for People Who Love to Eat
Best Wine Basket Ideas & Gifts for Any Wine Lover
12 Days of Christmas Gift Guide
Stocking Stuffer Ideas
Last-Minute Gifts
---