Deluxe Orchard Gift Basket
6X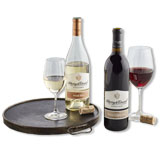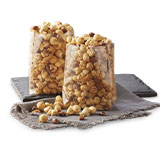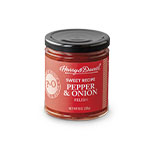 Make It Extra Special
Add a bottle of wine, sparkling juice, Moose Munch® Premium Popcorn, and more to your gift.
Approx. 6 Royal Verano® Pears (2 lb 13 oz)
Approx. 4 seasonal apples (1 lb 14 oz)
Roasted almonds (4 oz)
Jumbo cashews (4 oz)
Peanut butter pretzels (5 oz)
Crater Lake Crunch™ trail mix [granola, banana chips, yogurt raisins, white chocolate chips, cranberries, blueberries] (11 oz)
Paradise dried fruit mix [raisins, golden raisins, apricots, cranberries, pineapple, papaya, banana chips] (6 oz)
Wire and hyacinth basket with removable lid, 14.75 in L x 10.25 in W x 7.75 in H (37.4 cm x 26 cm x 19.6 cm)
Net Weight: 6 lb 9 oz
Some of the sweetest gifts come from the orchard. This collection of delights is no exception. It includes extraordinarily juicy Royal Verano® Pears and crisp, premium apples. Assorted gourmet snacks such as jumbo cashews, Crater Lake Crunch™ Trail Mix, and peanut butter pretzels complement the fruit, and it's all packed into a charmingly rustic wire basket with woven details. The basket will come in handy for décor or picnics out in the orchard for years to come.