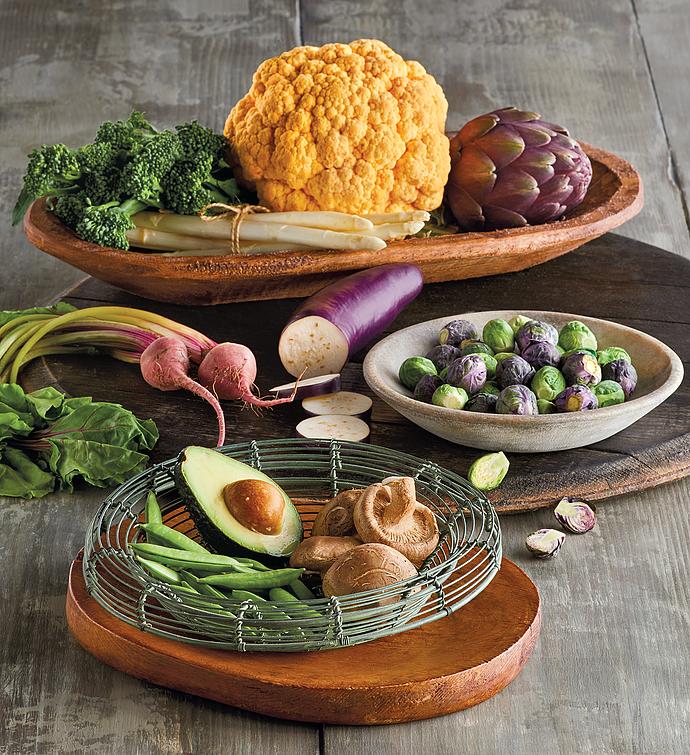 12-Month Veggie of the Month Club (Begins in March)
Join the Club and Save
Use code
CLUB
to save up to $75
See Details
Build Your Club:
Select how long you'd like your Club to last and when you'd like it to start. You will be charged only once. You can upgrade the first month of your Club to a special gift.
1. Select a Club Length
2. Starting Month

December
The Chef's Garden Candy Cane Beets
View Details

January
The Chef's Garden Mixed Sweet Potatoes
View Details

February
The Chef's Garden Jerusalem Artichokes
View Details

March
The Chef's Garden Mixed Winter Radishes
View Details
Contents
This new Veggie Club is a wonderful way to have fresh, premium vegetables delivered to your home every month. With an incredible variety of classic and exotic vegetables alike, you'll be inspired to incorporate healthy, fresh flavors into your dishes, and maybe even discover some new favorites as well. You can even upgrade your Club by replacing the first shipment with a beautiful baby vegetable basket.