Chocolate-of-the-Month Club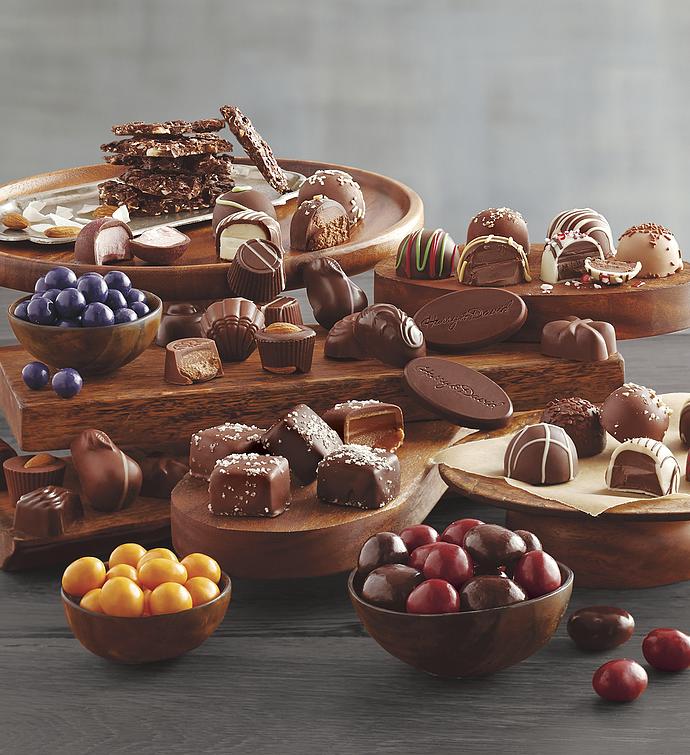 12-Month Chocolate-of-the-Month Club (Begins in December)
Join the Club and Save
Use code
CLUB
to save up to $75
See Details
Build Your Club:
Select how long you'd like your Club to last and when you'd like it to start. You will be charged only once. You can upgrade the first month of your Club to a special gift.
1. Select a Club Length
2. Starting Month

December
Limited Edition Holiday Truffles
View Details

January
Signature Chocolate Truffles
View Details

February
Premium Milk Chocolate Gift Box
View Details

March
Dark Chocolate Truffle Trio
View Details
Contents
Enjoy exquisite gourmet chocolates and chocolate gifts year-round with our Chocolate-of-the-Month Club Collection. From tried-and-true favorites like our signature chocolate cherries to innovative treats like truffles flavored after classic cocktails, this monthly Club is the perfect decadent gift for every chocolate aficionado.
Chocolate-of-the-Month Club