Epicurean Antipasto Collection
Epicurean Antipasto Collection
28730X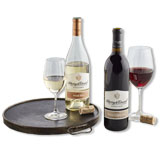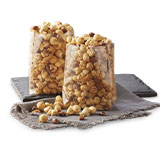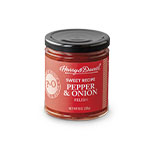 Make It Extra Special
Add a bottle of wine, sparkling juice, Moose Munch® Premium Popcorn, and more to your gift.
Express two-day shipping is included on this gift. Only standard shipping and processing charges will apply. Please note: To avoid weekend transit, orders placed after 10AM PT / 1 PM ET on Wednesday will ship on Monday of the following week.

Yes

, I want Free Shipping/No Service Charge for One Full Year with Passport.
Olli Salumeria® Sopressata salami (4 oz)
Olli Salumeria® Toscano salami (6 oz)
Creminelli Fine Meats Tartufo salami (5.5 oz)
Fiscalini Farms Old World Aged Cheddar cheese (5 oz)
Sartori® Rosemary and Olive Oil Asiago cheese (5.3 oz)
Wood River Creamery Black Truffle cheese (8 oz)
Roasted tomatoes (10 oz)
Marinated artichoke quarters (9.2 oz)
Fig and olive tapenade (9 oz)
Artichoke parmesan tapenade (9 oz)
Seville orange and fennel marmalade (11.5 oz)
Olive oil and sea salt baguette crisps (4.5 oz)
Net Weight: 5 lb 7 oz
We've assembled the perfect antipasto collection for your next get-together. There are three salami varieties starting with Olli Salumeria® Sopressata that's made with black peppercorn and garlic. Earthy black truffles and organic spices infuse the Creminelli Fine Meats™ Tartufo salami and the Olli Salumeria® Toscano has an aromatic licorice-like intensity. The meats are matched with three distinct cheeses, like Fiscalini Farms Old World Aged Cheddar, their most popular and highly awarded cheese which is nutty, slightly smoky, with a more round finish than most aged cheddars. Sartori® Rosemay & Olive Oil Asiago boasts a savory profile and features a perfect balance of hand-rubbed rosemary and Italian olive oil. Finally, we have Wood River Creamery Black Truffle cheese, our unique cheddar gruyere accented with real Italian black truffles. To round out the flavor profiles we've included garlic and herb-roasted tomatoes and marinated artichoke hearts. Fig & Olive tapenade along with artichoke parmesan tapenade are flavorful additions to this antipasto board, plus a Seville orange & fennel marmalade to add fruity brightness to each bite. The olive oil and sea salt baguette crisps provide a clean, natural canvas to show off all of the toppings.