Deluxe Favorites Gift Basket
Deluxe Favorites Gift Basket
12404X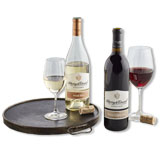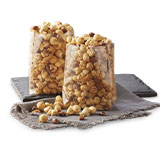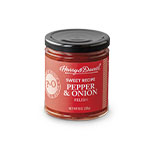 Make It Extra Special
Add a bottle of wine, sparkling juice, Moose Munch® Premium Popcorn, and more to your gift.
Buy One, Get One 50% off on this item. Use Code:
BOGOHO
View full collection
here
See Details
Approx. 9 Royal Verano® Pears (3 lb 12 oz)
Moose Munch® Premium Popcorn - milk chocolate (10 oz)
Sharp white cheddar cheese (4 oz)
Three-seed crackers (4 oz)
Raspberry galettes (5.25 oz)
Pepper and Onion Relish (10 oz)
Milk chocolate-covered cherries (6 oz)
Signature chocolate truffles [coffee, cherry, raspberry, almond, all dark, milk chocolate] (4 oz)
Milk chocolate mini mints (2.4 oz)
Decorative tin, 13 in L x 9.75 in W x 5.6 in H (33 cm x 24.7 cm x 14.2 cm)
Net Weight: 6 lb 9 oz
There are so many reasons to share a gift brimming with gourmet snacks. First are exceptional Royal Verano® Pears, then sweets like irresistible Moose Munch® Premium Popcorn from our kitchens, and buttery raspberry galettes from our bakery. There are tempting savory snacks as well, including our popular pepper and onion relish and sharp white cheddar cheese and crackers. The reusable, festive copper-colored basket is topped with a hand-tied bow.