Deluxe Sweet and Salty Gift Box
Deluxe Sweet and Salty Gift Box
24299X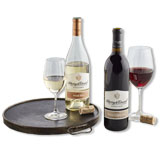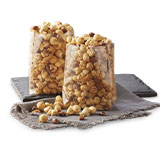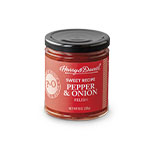 Make It Extra Special
Add a bottle of wine, sparkling juice, Moose Munch® Premium Popcorn, and more to your gift.
Moose Munch® Premium Popcorn - classic caramel (10 oz)
Peanut butter pretzels (5 oz)
Super party snack mix (12 oz)
Three-seed crackers (4 oz)
Pepper and Onion Relish (10 oz)
Raspberry galettes (5.25 oz)
2 white chocolate raspberry cookie bars (1.4 oz each)
2 German chocolate cookie bars (1.4 oz each)
Fruity jelly beans (6 oz)
Net Weight: 3 lb 6 oz
A perfect sweet and savory treat for friends and loved ones far and near. Sporting a generous mix of our most popular gourmet food gifts, from classic caramel Moose Munch® Gourmet Popcorn and expertly crafted cookie bars to pepper and onion relish and more, this hand-packed gift box is one way to express your appreciation or show your love when you can't be present. This gift can be shipped internationally.