Gourmet Favorites Gift Box
30232X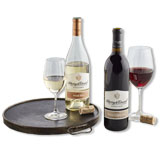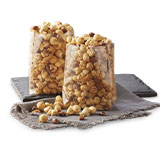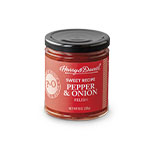 Make It Extra Special
Add a bottle of wine, sparkling juice, Moose Munch® Premium Popcorn, and more to your gift.
Express two-day shipping is included on this gift. Only standard shipping and processing charges will apply. Please note: To avoid weekend transit, orders placed after 10AM PT / 1 PM ET on Wednesday will ship on Monday of the following week.
Approx. 6 Royal Verano® Pears (2 lb 13 oz)
Moose Munch® Premium Popcorn - dark chocolate (10 oz)
Hickory-smoked summer sausage (5 oz)
Smoked salmon (6 oz)
Sharp white cheddar cheese (4 oz)
Gouda cheese (6 oz)
Olive oil and sea salt water crackers (4 oz)
Sesame sticks (12 oz)
Mixed nuts [cashews, almonds, walnuts, pecans] (4 oz)
Paradise dried fruit mix [raisins, golden raisins, apricots, cranberries, pineapple, papaya, banana chips] (6 oz)
Charred pineapple relish with candied peppers (9 oz)
Pepper and Onion Relish (10 oz)
Baklava (5 oz)
Raspberry galettes (5.25 oz)
Milk chocolate malt balls (6 oz)
Signature chocolate truffles [raspberry, all dark, coffee, milk chocolate] (8 oz)
Dark chocolate-covered pretzels (6 oz)
Net Weight: 9 lb 11 oz
Packed with an array of our gourmet favorites, this gift box features something for everyone. Have a sweet tooth? We've got you covered with dark chocolate Moose Munch® Premium Popcorn, honey-rich baklava, and raspberry galettes from our bakery. On the savory side of things we've included delights like smoked salmon, hickory-smoked summer sausage, and pepper & onion relish. There's plenty more to discover—and of course, we've included juicy, premium pears to round out the assortment.