ADD SOMETHING EXTRA
Add wine, sparkling juice, Moose Munch™, and more to your gift starting at $7.99
VIEW OPTIONS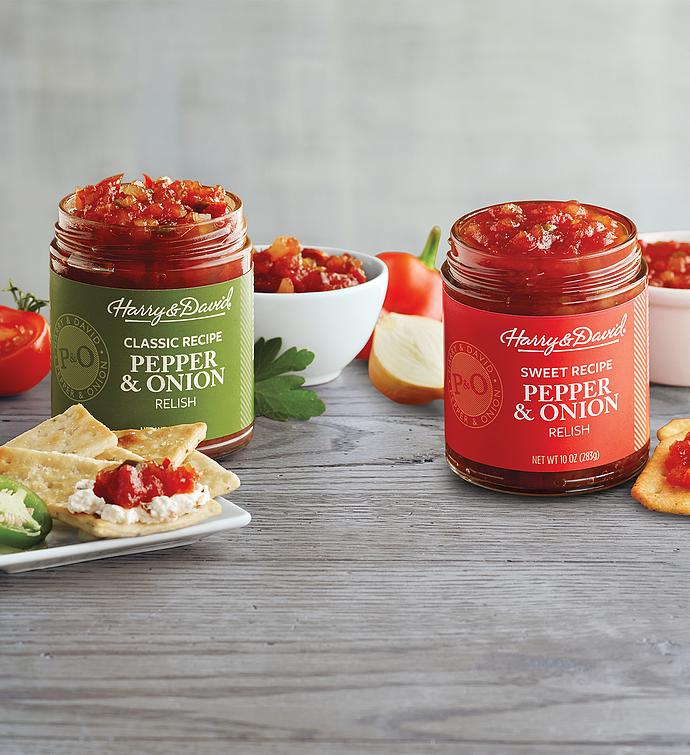 Pepper and Onion Relish Duo
$16.99
Your Selections
(0 of up to 2 extras)
This item is part of the Smile Farms Collection! When you purchase a gift from this collection, we will donate 20% of the net proceeds* to Smile Farms, our signature philanthropic partner. The mission of Smile Farms is to create meaningful work opportunities for people with disabilities in agriculture and hospitality. When Smile Farmers are trained in gardens and restaurants, they develop valuable transferable skills. Their work generates purpose and pride, enhances life skills, and fosters socialization. Smile Farmers are truly enriched by their work, and the benefits they obtain make all the difference in their quality of life. Unfortunately, adults with disabilities face higher levels of unemployment and are significantly more likely to be left out of the labor force entirely than those without. Together, we are shaping a better future where people with special needs are valued for the real contributions they make in their workplaces and communities.
See Details
Approx. 6 Royal Riviera® Pears (2 lb 11 oz)
Moose Munch® Premium Popcorn - classic caramel (6 oz)
Sharp white cheddar cheese (4 oz)
Hickory-smoked summer sausage (5 oz)
Mixed nuts [cashews, almonds, walnuts, pecans] (4 oz)
Three-seed crackers (4 oz)
Net Weight: 4 lb 2 oz
Harry's Gift Box, named after one of our founders, features some of our most popular sweet and savory snacks. Favorites like hickory-smoked summer sausage and three-seed crackers are perfectly complemented by two of our signature sweet treats: juicy pears and classic caramel Moose Munch® Premium Popcorn.