Supreme Meat and Cheese Gift Box
Supreme Meat and Cheese Gift Box
33208X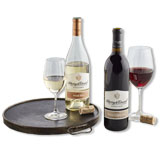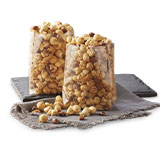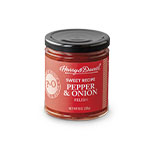 Make It Extra Special
Add a bottle of wine, sparkling juice, Moose Munch® Premium Popcorn, and more to your gift.
Hickory-smoked summer sausage (5 oz)
2 Thuringer sausages (5 oz each)
Sharp white cheddar cheese (4 oz)
Gouda cheese (6 oz)
Pepper Jack cheese (8 oz)
Sicilian Jack cheese (8 oz)
Olive oil & sea salt water crackers (4 oz)
Three-seed crackers (4 oz)
Pepper and Onion Relish (10 oz)
Honey hot mustard, 2 jars (3.25 oz each)
Net Weight: 4 lb 1 oz
Our Supreme Meat and Cheese Gift Box brims with plenty of delicious meats, cheeses, and crackers, plus the ideal condiments to round them out. We've chosen a pair of our favorite types of sausage to go with a quartet of irresistible cheeses. Our popular pepper and onion relish and hot mustard set them off perfectly. Try mixing and matching slices of meat with the different cheeses.