Supreme Christmas Gift Basket
28707X
Available to Ship: Oct 12th 2021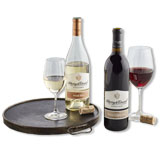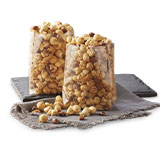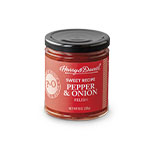 Make It Extra Special
Add a bottle of wine, sparkling juice, Moose Munch® Premium Popcorn, and more to your gift.
Approx. 8 Royal Riviera® Pears (3 lb 4 oz)
Moose Munch® Premium Popcorn - milk chocolate (10 oz)
Yogurt-covered peppermint tree-shaped pretzels (6 oz)
Elevation black pepper salami (4.5 oz)
Sharp white cheddar cheese (4 oz)
Jordan almonds (8 oz)
Christmas tree-shaped crackers (3 oz)
Dark chocolate peppermint bark (8 oz)
Sour drops (8 oz)
Milk chocolate-covered cherries (6 oz)
Milk chocolate mini mints (2.4 oz)
Signature chocolate truffles [raspberry, all dark, coffee, milk chocolate] (8 oz)
Cookie book [raspberry-filled tree-cutout shortbread, fruitcake, cranberry orange shortbread, raspberry galettes, caramel apple raisin, double chocolate cherry, gingerbread sandwich] (1 lb 6 oz)
Harry's Christmas blend whole bean coffee (12 oz)
Paulownia wood crate, 14.75 in L x 11.6 in W x 5 in H (37.4 cm x 29.4 cm x 12.7 cm)
Net Weight: 9 lb 9 oz
This abundant gift arrives overflowing with gourmet goodies and is sure to thrill this holiday season. Our exceptional Royal Riviera® Pears kick off the party along with crunchy Moose Munch® Premium Popcorn and signature truffles from our candy kitchen. Our Christmas Cookie Book is nestled alongside other tasty treats and an array of savory snacks. It all arrives in a handsome wooden crate adorned with the phrase "Making Spirits Bright" for a festive holiday touch.