Take a tour of our bakery, candy kitchens, and gift-packing facilities.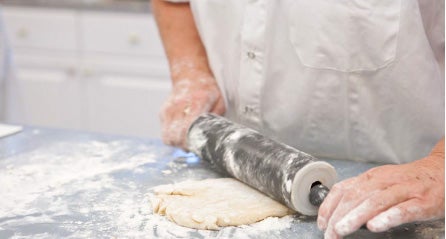 We craft many of our exceptional Harry & David® products at our headquarters in Medford, Oregon. We invite you to tour our on-site facilities, where you can see these delights come to life. From our entertaining tour guides, you'll learn about our rich company history while you watch our dedicated culinary team create silky-smooth chocolate truffles, creamy cheesecakes, and baklava. See how we make our incredible Moose Munch® Premium Popcorn, with buttery caramel, nuts, and chocolate. Watch our talented packaging teams hand assemble our gourmet gift towers and baskets, and view our famous Royal Riviera® Pears as they're sorted and packed by hand.
Harry & David Tour Schedule
Tours run Monday-Thursday,
9:15 am and 10:30 am only (temporary).
Seating is limited, please call ahead for availability.
877-322-8000
Frequently Asked Questions about Harry & David Tours
---
Educational Field Trip to Harry & David
Treat your class to the enchanting world of Harry & David.
A trip to the Harry & David Factory offers your students a behind-the-scenes look into our bakery, confectionary, fruit packing, and gift-making processes and the opportunity to learn about the company's history in the Rogue Valley since 1934.
---
Experience the journey of our legendary Royal Riviera® Pears from our orchards to our gourmet gifts
Delight in the creation of gourmet chocolates and truffles
Watch our experts assemble impressive gourmet gift baskets and towers
See how we craft our irresistible Moose Munch® Premium Popcorn
Discover how we create our delicious cookies, cakes, and other bakery treats
Enjoy a sample of our chocolate and bakery delights
---
Educational Resources
Frequently Asked Questions about Harry & David Field Trips
Behind the Scenes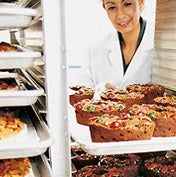 Our bakers make over 130,000 Fruit Cakes every year.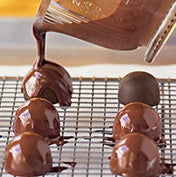 Our Truffles are second to none.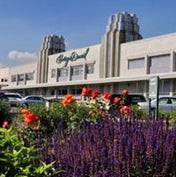 The original company was founded in Medford in 1934.