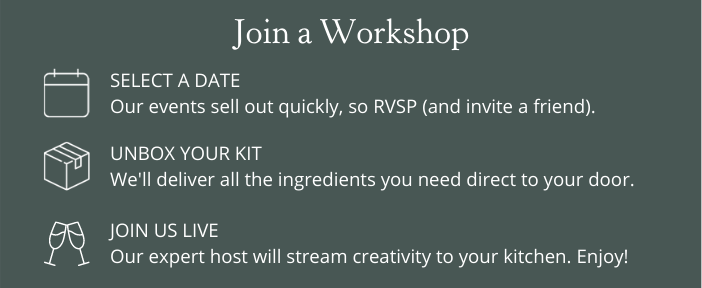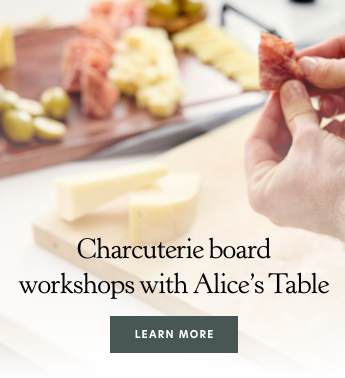 We've teamed up with Alice's Table on a workshop collaboration to bring you award-winning experiences where you'll design your own charcuterie board. Discover a wide variety of live streaming events, from savory to sweet and everything in between.
Looking for a perfect evening of entertainment with your friends or need to host a coast-to-coast virtual event for your business? We've got you covered. The magic begins with a delivery of gourmet meats, cheeses, and accoutrements direct to your door. You are sure to be inspired, laugh along the way and pick up a tip or two from our expert host.
There's always a seat at our table to discover and create. Come join us!