Founders' Favorites Gift Box
Founders' Favorites Gift Box
24600X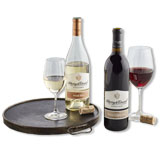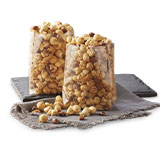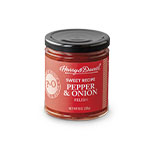 Make It Extra Special
Add a bottle of wine, sparkling juice, Moose Munch® Premium Popcorn, and more to your gift.
Buy More, Save More
enjoy extra savings on select gifts when you use code
HDBEST
.
20% off $179 | 15% off $129 | 10% off $79
See Details
Approx. 5 Royal Verano® Pears (2 lb 3 oz)
Approx. 2 seasonal apples (15 oz)
Moose Munch® Premium Popcorn - milk chocolate (6 oz)
Gouda cheese (6 oz)
Busseto Milano Italia dry salami (6 oz)
Olive oil and sea salt water crackers (4 oz)
Raspberry galettes (5.25 oz)
Pepper and Onion Relish (10 oz)
Milk chocolate-covered cherries (3 oz)
Milk chocolate mini mints (2.4 oz)
Signature chocolate truffles [coffee, cherry, raspberry, almond, all dark, milk chocolate] (4 oz)
Net Weight: 6 lb
Send a gift brimming with Southern Oregon favorites. There's plenty to share, including extraordinarily juicy Royal Verano® Pears from our orchards and irresistible Moose Munch® Premium Popcorn from our candy kitchen. There are lots of tempting savory snacks as well, like our signature pepper and onion relish and Gouda cheese and crackers for snacking.