ADD SOMETHING EXTRA
Add wine, sparkling juice, Moose Munch™, and more to your gift starting at $7.99
VIEW OPTIONS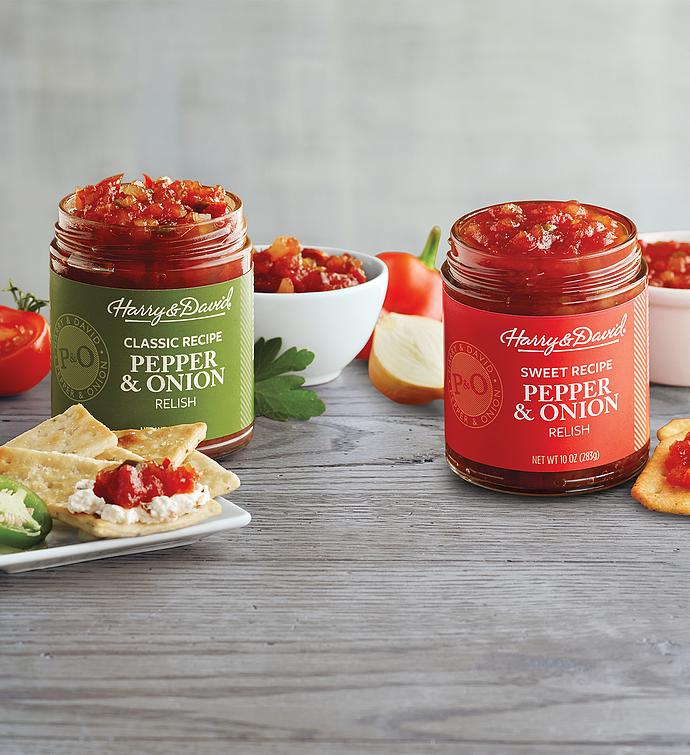 Pepper and Onion Relish Duo
$16.99
Your Selections
(0 of up to 2 extras)
Buy More, Save More!
Enjoy extra savings on this gift when you use code
BUY4
.
Buy 4, Save 25% | Buy 3, Save 20% | Buy 2, Save 15% | Buy 1, Save 10%
See Details
Serves 8-10
Ready-to-heat oven-roasted turkey (10 lb)
Apple sausage stuffing (1 lb 14 oz)
Black Truffle and Almond Green Beans (1 lb)
Brown sugar sweet potatoes (1 lb 15 oz)
Pumpkin cheesecake [New York-style pumpkin and original layered cheesecake] (2 lb)
Classic turkey gravy (13.5 oz)
Spiced cranberry chutney (1 lb)
Net Weight: 19 lb 10 oz
Bring everyone to the table and enjoy a complete feast from Harry & David that makes holiday dinners and everyday occasions stress-free and delicious. We've included everything you need for a marvelous meal, from a ready-to-heat, all-natural turkey to delectable side dishes such as perfectly seasoned apple sausage stuffing, crisp green beans sautéed with sliced almonds in black truffle oil, brown sugar sweet potatoes, and a pumpkin cheesecake. You'll also find classic turkey gravy and spiced cranberry chutney to add the perfect finishing touches. The turkey is brined and fully cooked, creating a light pink color similar to smoked meats. Arrives frozen and will need to thaw two to three days before reheating and serving.