Beehive Cheese Co. Collection
Beehive Cheese Co. Collection
33010X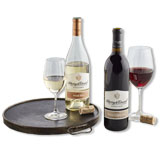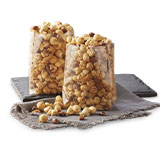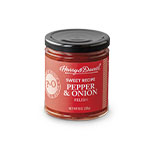 Make It Extra Special
Add a bottle of wine, sparkling juice, Moose Munch® Premium Popcorn, and more to your gift.
Express two-day shipping is included on this gift. Only standard shipping and processing charges will apply. Please note: To avoid weekend transit, orders placed after 10AM PT / 1 PM ET on Wednesday will ship on Monday of the following week.

Yes

, I want Free Shipping/No Service Charge for One Full Year with Passport.
Beehive Cheese Co. cheese, 5 blocks (6 oz each):
Seahive
Barely Buzzed
Pour Me A Slice
Apple Walnut Smoked
Red Butte Hatch Chile
Net Weight: 1 lb 14 oz
Enjoy the taste of excellence with this collection of artisanal cheeses from Utah's Beehive Cheese Co. Barely Buzzed is hand-rubbed with a mix of coffee and lavender buds for notes of butterscotch and caramel. Seahive is hand-rubbed with local honey and Redmond RealSalt, making for a balanced yet full-bodied cheese with a creamy texture. The Apple Walnut Smoked cheese is cold-smoked in small batches for a subtle savory, nutty flavor with a hint of smoke. Pour Me A Slice is sweet, creamy, and infused with Basil Hayden's Kentucky Straight Bourbon Whiskey. Finally, Red Butte Hatch Chile features crisp New Mexican Hatch chiles that have been expertly incorporated into smooth Promontory cheese for a delicious delight.