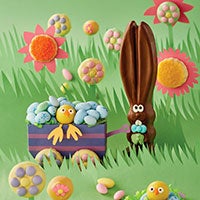 Find All the Best for Easter
Our stores are stocked with everything you need for Easter! If you're looking for extraordinary Easter baskets, we have pre-made gift baskets for both kids and adults, or our expert staff can help you build a custom gift basket. For Easter entertaining, come see our selection of ham, quiches, baking mixes, coffee, and much more for an effortlessly gourmet celebration.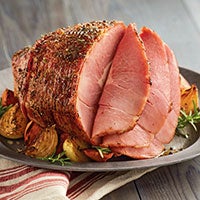 Spiral-Sliced Ham
Whether you're having a cozy Easter celebration at home or want to treat the family to delicious meals all spring long, our tasty spiral-sliced hams are beautiful, impressive, and surprisingly simple to prepare. Our bone-in hams are slowly smoked over hickory chips, giving them a rich and savory taste, and have no added water or artificial smoke. We also spiral slice our hams to the bone, making them easy to heat and serve.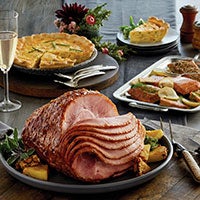 Gourmet Brunch
Liven up your mornings with a delicious gourmet brunch. We have everything you need to put together a complete meal, including spiral-sliced ham, baking mixes, tasty spreads, baked brie, and cinnamon coffee cake. Bring all these delicious flavors to the table for a truly unforgettable occasion.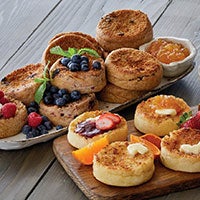 Wolferman's® English Muffins
It only takes one bite of a Wolferman's® English Muffin to know they're unlike any other. These thick muffins hold up when topped with your favorite jams and spreads and are covered in tiny air pockets that make them extra crispy and delicious. Choose from a variety of flavors, like cinnamon raisin, wild Maine blueberry, sourdough, or the 1910 original.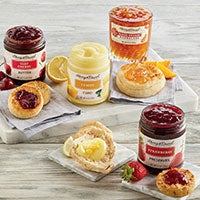 Delicious Spreads
It's the perfect time to fill your pantry with incredible toppings for baked goods, breads, pancakes, and more. Stock up on fruit preserves, conserves, marmalades, curds, special butters, sweet syrups, and honey for all of your baking and snacking needs. You can mix and match these toppings with your favorite brunch foods, or give them as a thoughtful, unique gift.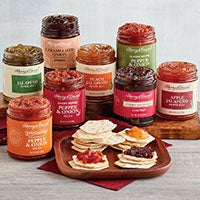 Sweet and Spicy Relishes
These gourmet relishes can add a touch of spice and a whole lot of flavor to your favorite appetizers and entrées, including everything from charcuterie boards to casseroles. Enjoy a variety of tasty options, including pepper and onion, charred pineapple, smoky bacon, and ghost pepper.