Artisan Meat and Cheese Gift
Artisan Meat and Cheese Gift
28554X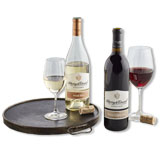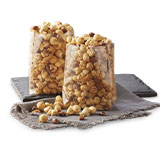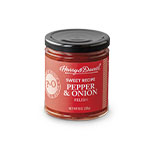 Make It Extra Special
Add a bottle of wine, sparkling juice, Moose Munch® Premium Popcorn, and more to your gift.
Buy More, Save More
enjoy extra savings on select gifts when you use code
HDBEST
.
20% off $179 | 15% off $129 | 10% off $79
See Details
Olli Salumeria® Napoli salami (6 oz)
Lemon dill smoked salmon (6 oz)
Rogue Creamery® Oregon Blue® cheese (3.5 oz)
Gouda cheese (6 oz)
Pepper Jack cheese (8 oz)
Sicilian Jack cheese (8 oz)
Honey hot mustard (3.25 oz)
Green olive spread (10.25 oz)
Smoked pepperoni sausage (6 oz)
Three-seed crackers (4 oz)
Bamboo cutting board, 15 in L x 7 in W x 0.75 in H (38.1 cm x 17.7 cm x 1.9 cm)
Paulownia wood crate, 11.6 in L x 8.1 in W x 6.8 in H (29.4 cm x 20.5 cm x 17.2 cm)
Net Weight: 3 lb 13 oz
Delight the gourmand on your list with this unique combination of meats and cheeses. The selection includes such taste sensations as Napoli salami, Oregon Blue cheese from our neighbors at the Rogue Creamery, and lemon dill smoked salmon. This delicious collection arrives in a rustic wooden crate with a convenient bamboo cutting board.