Special Savings for AARP Members
Visit your nearest Harry & David store and show your AARP card for an exclusive 20% discount on our entire selection of incredible gourmet gifts and more. Simply show your card and use coupon code 201766 at checkout. Valid through 12/31/19.

Save Big With Your Discover Card
Discover cardholders can now enjoy exclusive savings at Harry & David stores. Get 15% off your in-store product purchase when you present your Discover card at checkout and use coupon code 197144. Valid through 12/31/19.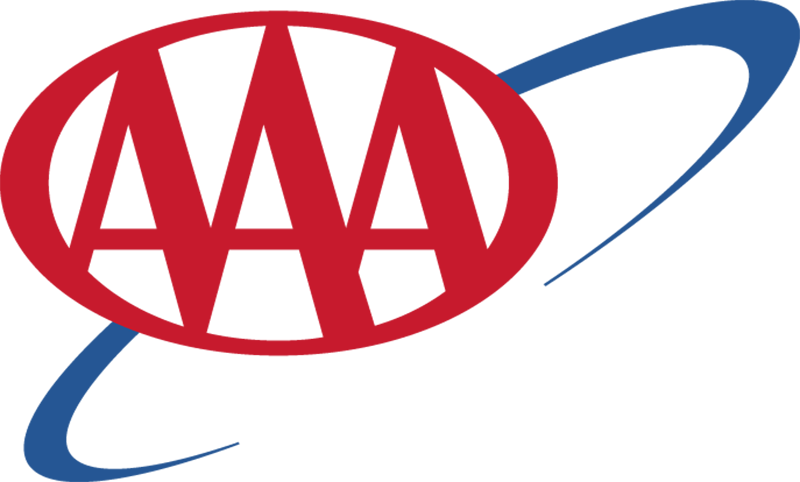 Save 15% With Your AAA Card
An exclusive discount just for AAA cardholders — 15% off your in-store product purchase at your nearest Harry & David store. Just present your AAA card at checkout. Valid through 12/31/19.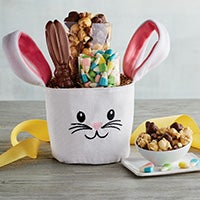 Your Easter Gifting Headquarters
Create a gift that's truly special this Easter at your nearest Harry & David store. We've got everything you need for incredible Easter baskets for kids and grownups alike, from adorable plush bunnies and ducks to gourmet sweet and savory goodies. We even have our classic chocolate Easter bunnies—Mr. and Mrs. Ears, who are made from our proprietary truffle chocolate. Hoppy Easter!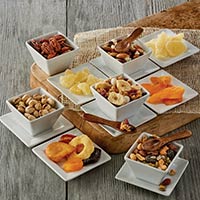 Smart Snacking Tasting Event
Thursday, April 25 – Sunday, April 28
Come on in and sample a variety of sweet and savory snacks. You'll find delectable cherry vanilla granola and trail mixes that are tropical, sweet, salty, or chocolaty. Shop gourmet pretzels, some covered in chocolate or yogurt. Discover dried fruit and fruit bars made with only the finest fruit. Choose from a wide array of premium nuts, including delicious pistachios. There's something for everyone to enjoy at your nearest Harry & David store.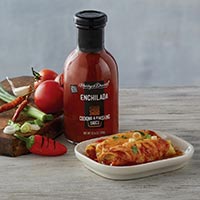 New Enchilada Sauce
New and just in time for Cinco de Mayo and summer grilling season, our delicious enchilada sauce is perfect for topping off your favorite dishes. Visit your nearest Harry & David store to pick up a bottle or two of this rich and flavorful sauce.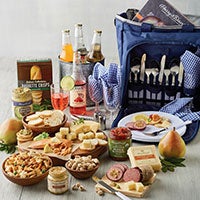 Your Perfect Gourmet Picnic Is In Store
Pick up a pre-made picnic basket or create your own with premium cheeses, relishes, mustards, charcuteries, nuts, sodas, and dips. You'll find everything you need at your nearest store.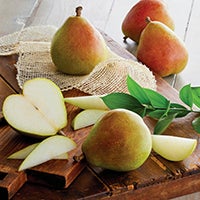 Royal Verano® Pears
Among the sweetest pears to be found anywhere, our Royal Verano® Pears are deliciously smooth and juicy. They're perfect for enjoying during the spring and summer months, especially when paired with wines and cheeses, or incorporated into your favorite desserts.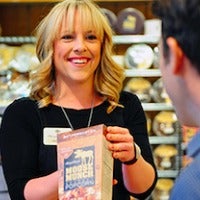 Speak to the Experts
Since 1934, Harry & David has been delivering exemplary customer service. Whether you're planning menus or events, our associates are here to help you with your next great idea. Visit our store to learn more today.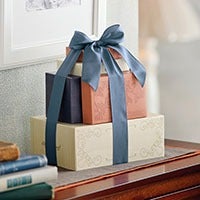 Business Gifting
From holiday delights to thank-you gifts, our business gifting services make it easy to impress any client. For larger orders, we offer a discount. Choose from any of our offerings to create a custom gift unique to your company. Visit us in to learn more about our business gifting services.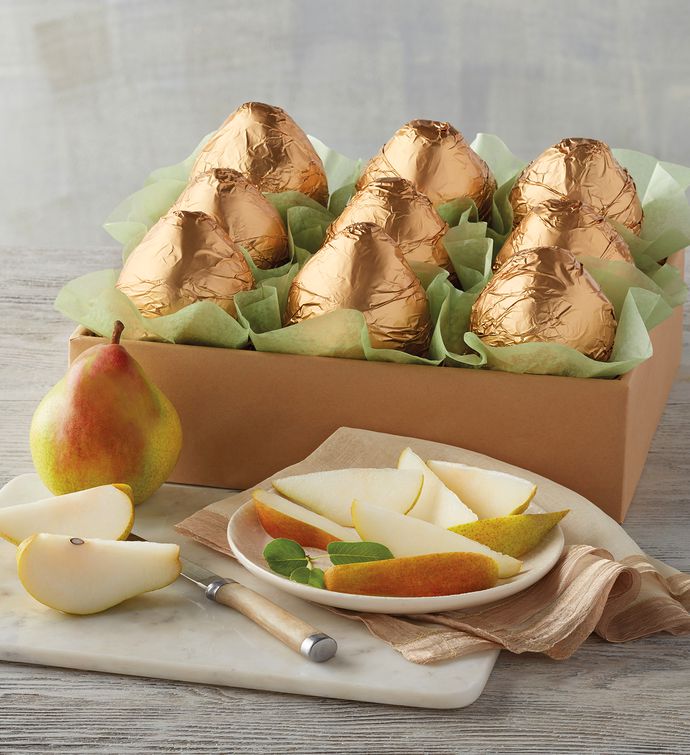 Senior Tuesdays at Harry & David Stores
Head to your nearest Harry & David store this Tuesday to enjoy an exclusive discount just for seniors. Use coupon code 148764 at checkout and enjoy 10% off your in-store product purchase. Just to show our appreciation, you can enjoy this special discount every Tuesday.