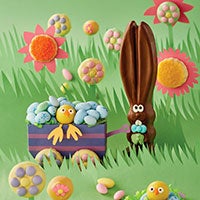 Find All the Best for Easter
Our stores are stocked with everything you need for Easter! If you're looking for extraordinary Easter baskets, we have pre-made gift baskets for both kids and adults, or our expert staff can help you build a custom gift basket. For Easter entertaining, come see our selection of ham, quiches, baking mixes, coffee, and much more for an effortlessly gourmet celebration.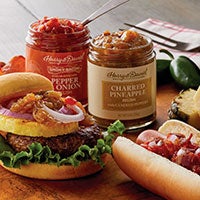 Sweet and Spicy Relish
These gourmet relishes can add a touch of spice and a whole lot of flavor to your favorite appetizers and entrées, including everything from charcuterie boards to casseroles. Fill your pantry with a variety of tasty options, including pepper and onion, charred pineapple, smoky bacon, and ghost pepper.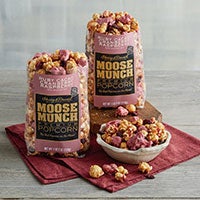 Moose Munch® Premium Popcorn
This incredible crunchy caramel popcorn is unlike any other you've had before. Our premium popcorn is hand-crafted in our candy kitchen using a special blend of sweet, buttery caramel, smooth chocolate, and fluffy popcorn. In addition to our classic caramel corn, we also offer flavors like Cinnabon®, birthday cake, peanut butter, and ruby cacao.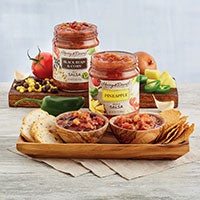 Specialty Salsas
When it comes to our salsas, we've got something for everybody. Whether you love spicy salsa, sweet salsa, or something in the middle, there are so many flavors to choose from it's hard to pick just one. Visit your store for delicious options like black bean and corn, peach, Texas style, habanero, and mango. Our salsas are the perfect appetizer when paired with crunchy chips, or they make an excellent topper on tacos, burgers, nachos, and more.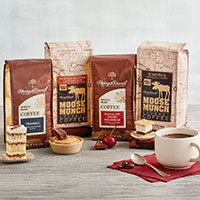 Gourmet Coffee
Whether you're curling up with a good book or enjoying a heartfelt visit with a friend, nothing brightens the day like a steaming cup of gourmet coffee. Our gourmet coffees are made even more delicious with flavors like tiramisu, peanut butter, chocolate cherry decadence, and s'mores. Brew up a nice big pot using our whole bean coffee or pick up single serve pods for a quick, everyday indulgence.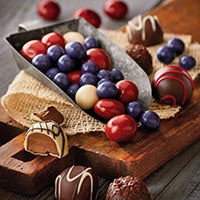 Truffles and Chocolate-Covered Fruit
There are few treats as luxurious as our decadent truffles and chocolate-covered fruit. Whether you're giving someone a birthday gift or putting out a delightful snack to enjoy over afternoon tea, these lovely chocolates are sure to make the moment extra sweet.