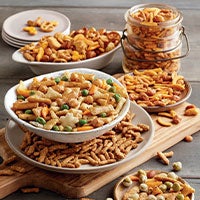 Game Time Snacks
Inviting friends and family over to watch the game? Keep the whole crew satisfied with an all-star lineup of bold snack mixes. Stock up on zesty favorites like Hoot 'n Holler and BBQ Chipotle or salty classics like the Super Party and Bar Blend.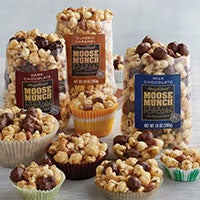 Moose Munch® Premium Popcorn
This incredible crunchy caramel popcorn is unlike any other treat you've had before. This delectable snack is hand-crafted in our candy kitchen using a special blend of sweet, buttery caramel, smooth chocolate, and fluffy popcorn. Try all of our sensational flavors like dark chocolate butter pecan, milk chocolate, dark chocolate, and so much more.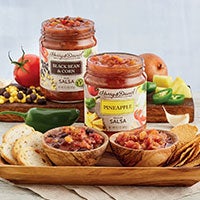 Sweet and Spicy Relish
From charcuterie boards to casseroles, these gourmet relishes can add a touch of spice and a whole lot of flavor to your favorite appetizers and entrées. Fill your pantry with a variety of tasty options, including pepper and onion, charred pineapple, smoky bacon, and ghost pepper.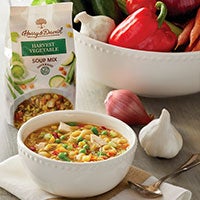 Savory Soup Mixes
Cozy up on chilly winter days with a hearty bowl of soup. These delicious soup mixes are perfect to have on hand for busy weekdays or make a thoughtful gift for someone who is feeling under the weather.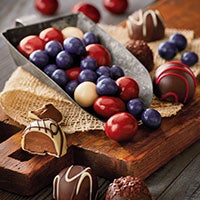 Truffles and Chocolate-Covered Fruit
There are few treats as luxurious as our decadent truffles and chocolate-covered fruit. Whether you're giving someone a birthday gift or putting out a delightful snack to enjoy over afternoon tea, these lovely chocolates are sure make the moment extra sweet.