Crystal Champagne Flutes
We are sorry, the product you have selected is not available. Below is selection of top trending products that customers like you have chosen to help connect, express and celebrate.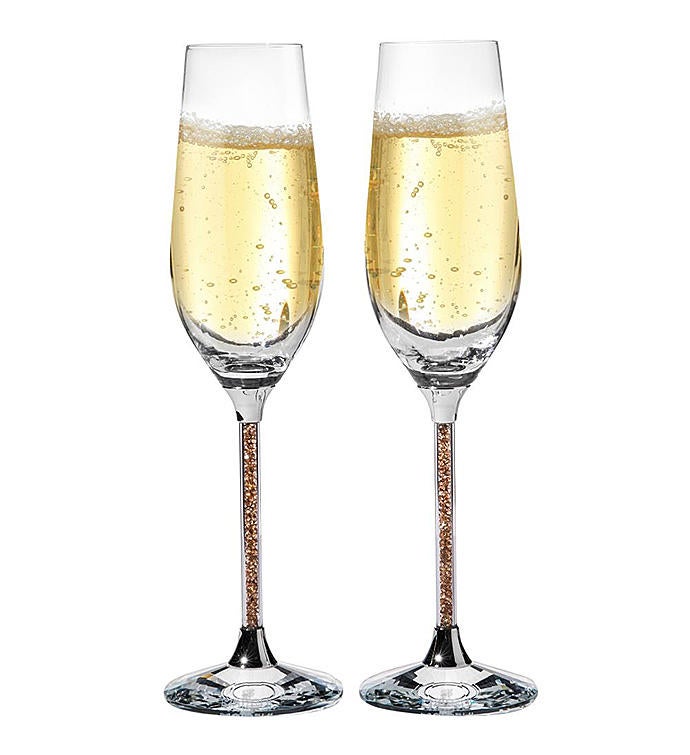 Product Details
:
1026-P-181007
This charming set of two elegant crystal champagne glasses is sure to add a touch of elegance to any party. The hollow stem contains tens of tiny clear crystals that sparkle in the light and the design is simple yet eye catching! Give it as a gift or use it to dazzle guests at your next party!
Weight: 2.1 pounds
Height: 10 inches
Width: 2.75 inches
Comes in a gift box