Career Benefits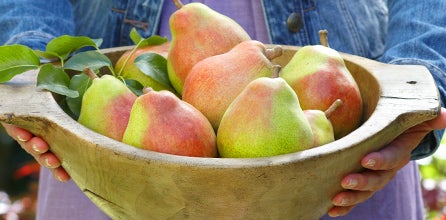 Harry & David offers a comprehensive benefit package to ensure your peace of mind while working at one of the best employers in the nation.
Eligible employees receive:
Employee Discount – all employees receive a 30% discount on purchases made at Harry & David stores, through our catalog, and through our employee intranet. You'll also receive discounts at other select business and theme parks.
Regular and full-time employees are eligible to participate in the following benefits:

Health Insurance, including medical, dental, and vision care
Life Insurance, including the option to elect supplemental coverage
Short and Long Term Disability Insurance
Pre-Tax Healthcare and Dependent Care Reimbursement Accounts
Paid Time Off—new employees receive three weeks of PTO annually
Eleven paid holidays
Retirement Plans—the option to participate in the 401(k) Retirement Savings Plan
Employee Assistance Program (EAP), a pre-paid counseling and informational service covering everything from personal concerns to personal growth
Part-time employees are eligible to participate in the company benefits programs (listed above) upon averaging a specific number of work hours within a specified and consecutive 52-week period of time.
These benefits will help keep you and your family healthy and secure.
Our company is there for you day in and day out.
How to Apply
Click the button below to view available Harry & David employment opportunities.
Career Opportunities